Suicide pact: Republicans are writing their opponents' attack ads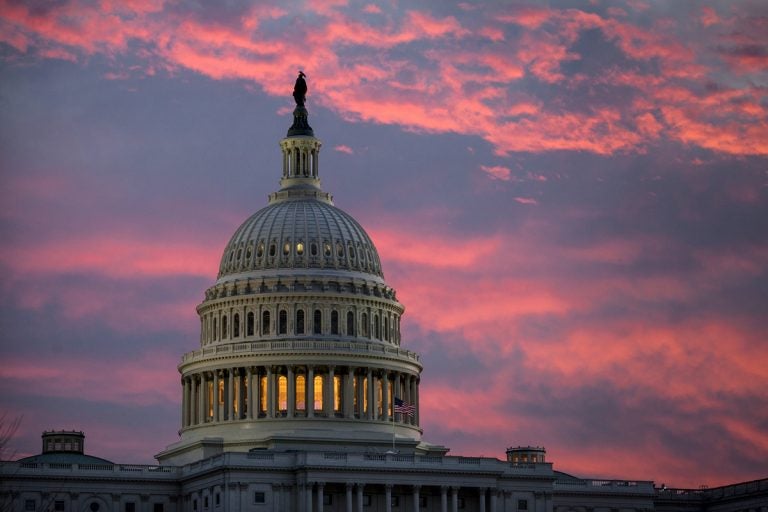 With control of Congress up for grabs in 2018, the perfect anti-Republican attack ad will likely sound something like this: "Millions of working Americans are getting a tax hike while big corporations and the wealthy pay less."
And for Democrats — currently buoyed by polls showing that Americans strongly endorse a Democratic congressional takeover — the most beautiful thing of all is that Republicans are writing the ad. Willingly. They're playing Russian roulette with a fully loaded cylinder.
Politically, it's hard to fathom why House and Senate Republicans, saddled with the most unpopular first-year president in polling history, would rush at light speed, without open hearings, to enact a profoundly plutocratic tax package that's broadly hated by the voting public. The House will turn blue if Democrats can flip 24 seats — and it just so happens that 23 Republican incumbents sit in congressional districts that voted for Hillary Clinton. So a Republican tax package that deepens the deficit, exacerbates income inequality, and delivers pennies to the average family, seems downright nuts. What can possibly explain their thinking?
The details unveiled yesterday — most notably, lower taxes for the upper brackets, a huge slash in corporate taxes, and tax hikes during the '20s for many in the middle-class — merely confirms what business and economic analysts have been warning for weeks. Robert Crandall, a former CEO and chairman of American Airlines, says the "mean and stupid" Republican crusade "will set our country back." Martin Sullivan, a nonpartisan tax analyst and veteran of the Reagan administration's Treasury Department, says the crusade is "legislative malpractice." Jack Bogle, the founder of Vanguard, calls the crusade "a moral abomination."
And the public is wise to this. According to a new Marist poll, 60 percent of Americans say the Republican package will mostly help the rich; only 21 percent say it will help the middle class. According to a new Harvard CAPS-Harris poll, support for the Republican tax package is an abysmal 36 percent. According to the latest CBS News poll, support for the package is 35 percent. According to a new USA Today-Suffolk University poll, support is 32 percent. According to a new Quinnipiac poll, it's 29 percent. According to a new Reuters poll, it's 29 percent.
Yet this tax package is the sole legislative achievement (or, "achievement") that Republicans hope to tout in 2018.
But why? With the House on the line in '18, why are they so determined to enact a partisan scam that breaks Trump's promises (two months ago: "Tax reform will protect low-income and middle-income households, not the wealthy and well-connected")? In a hostile political environment, after losing big races in blue New Jersey, purple Virginia, and red Alabama, and in the wake of polls showing a double-digit preference for a Democratic Congress (early signs of a potential tsunami), why foist upon the electorate a tax package that further fattens the fat cats?
Four theories:
They're ideologues dwelling in a dream world. Paul Ryan is a fervent disciple of Ayn Rand, who preached the evils of government. And he truly believes that more money in the hands of the wealthy will turbo-power the economy, even though this "trickle down" theory has long been refuted by reality. He has put up with Trump's idiocies in order to fulfill his self-appointed mission. The other metaphor in circulation is that massive upper-bracket tax cuts (coupled with his announced 2018 mission to cut Medicare and other federal programs) are his Great White Whale, and that after years of plotting yearning, he's finally readying his harpoon.
They're hostage to the fat-cat donors. The donors are demanding a personal return on their longstanding investments. Much like the special-interest lobbyists (who dwell in "the swamp" that Trump supposedly vowed to drain), the donors have spent many millions to ensure an all-Republican government, and they darn well want their just rewards. In the recent words of retired oil and gas investor Thomas Wachtell, "You're never going to get a more sympathetic Republican than I am. But I'm sick and tired of nothing happening." Congressional Republicans need to make these folks happy, pronto, because they need their money for the '18 races — to fight the attack ads that Republicans appear to be writing against themselves.
They assume that gerrymandering will save them. Possibly so. Republican state legislatures have done a great job of drawing misshapen congressional districts that maximize GOP voters and dilute Democratic voters hither and yon. As evidenced in recent election cycles, Republicans can lose the aggregated nationwide House vote and still keep House control. But if a blue tsunami hits next November — thanks in part to a tax package that delivers little to the average voter — the wave could crash the GOP's carefully drawn boundaries. One Idaho Republican congressman already says the odds of a Democratic takeover are "50-50."
They're in denial. Maybe that's the best explanation. When a senior White House official was asked the other day about the tax package's landslide unpopularity, the aide simply insisted that the plethora of polls are "not a reflection of what the American people think about what we are doing."
Whatever you say, pal. Spin that loaded cylinder.