SugarHouse hopes to open with table games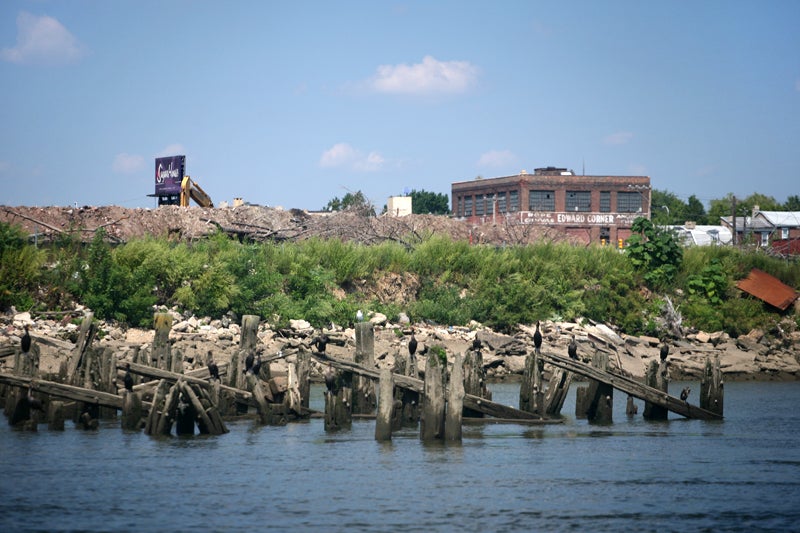 Feb. 20, 2010
By Kellie Patrick Gates
For PlanPhilly
SugarHouse Casino hopes to offer table games when its doors open this summer.
"We have a plan to open with table games, or have them as soon as possible after opening, pending gaming board approval," said casino spokeswoman Leigh Whitaker. SugarHouse plans to have between 30 and 40 tables, to start, offering at least blackjack, craps and roulette, she said.
The Pennsylvania Gaming Control Board is simultaneously working on the rules and regulations for table games and accepting petitions from licensed casinos for table games certificates. Earlier this week, the board adopted regulations for training dealers in the play of table games (http://www.pgcb.state.pa.us/?pr=314) and will be adopting more regulations in coming weeks, said Control Board spokesman Richard McGarvey.
The first three hearings on table game petitions – including one for Parx Casino in Bensalem on March 10 – have been scheduled, he said. But once given approval, casinos still won't be able to start dealing blackjack until they complete background checks and get approvals for the placement of the tables, and the board finishes up the rules and regs.
So when might the first table gamers play in Pennsylvania?
"We've always said six to nine months after the legislation is signed, and that was Jan. 7," McGarvey said.
That time frame would mean the first table games would be played in Pennsylvania sometime between July and October. SugarHouse anticipates an August opening.
The Fishtown casino has not petitioned the board for a table games certificate, and no time frame has been set to do so, Whitaker said.
Once they do, the PGCB has 60 days to approve or deny. This has to happen at a public meeting, and a public hearing on SugarHouse would have to be held in Philadelphia.
After a casino has its table games certificate, it still has tasks to do before the tables can open, including background checks of employees, training dealers, and submitting drawings and plans for how the gaming floor will be changed, McGarvey said. At a Control Board hearing last year, chief SugarHouse investor Neil Bluhm indicated that table games could be accomodated easily.
"Even if you're just moving a bank of slot machines, you have to have Board permission to do that," McGarvey said.
Construction update
There has to be a building before any games can be played at SugarHouse. To that end, about 75 percent of the steel frame has been erected, Whitaker said. "We anticipate that the structural steel will be complete in the next couple of weeks, and that the building will be enclosed by the end of March, with windows, walls, etcetera."
The end of March is an approximation. "There's things like 40 inches of snow that are beyond our control," she said. "We had anticipated on or around Aug. 1. We may miss that now because of snow and other weather-related issues, but we are still on track to have a summer opening."
Once the building is enclosed, construction hiring will near its peak of 350 workers, she said. (There are about 150 now, along with 10 permanent employees.) The next step will be finishing the kind of things that go in the walls, such as plumbing and electrical systems.
After that, the finishing work will happen relatively quickly, Whitaker said.
SugarHouse holds all the permits it needs to do its current work, she said, but more will be needed as construction proceeds toward opening.
SugarHouse is also still working on an archaeology report. Archaeology work on the site, which uncovered a trove of prehistoric artifacts, as well as some from colonial times, ended in December. But preparing the report for the Pennsylvania Historical and Museum Commission "is going to take at least a couple of months" because the thousands of things that were found – including fragments of rock that were damaged by Native American fires – must be inventoried and catalogued, Whitaker said.
Contact the reporter at kelliespatrick@gmail.com