Study ranks Pennsylvania 31st in ease of voting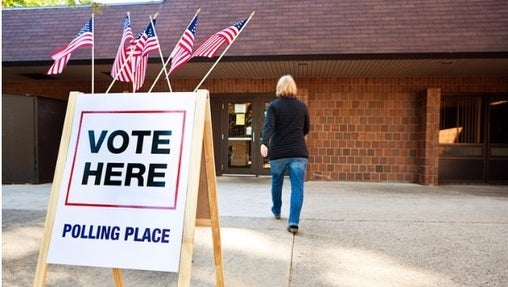 In a recent review of state voter registration laws, a group of political scientists ranked Pennsylvania 31st in terms of how easy it is to vote.
That number — middling but skewed toward greater difficulty — comes as little surprise to election analysts familiar with the commonwealth.
The study, published in the Election Law Journal, looked at 33 different types of election laws in all 50 states to create an index of factors that may make it harder, or easier, to vote. Those include voter ID requirements, early and absentee voting, limited polling hours, and allowing minors to pre-register before they turn 18.
But researchers said the biggest factor is allowing registration on Election Day. Fifteen states and Washington D.C. allow it. Two allow same-day registration for early voting.
Pennsylvania, on the other hand, cuts off voter registration 30 days before an election — the maximum allowed under federal law.
Michelle Kanter Cohen, a counsel with the nonpartisan Fair Elections Center who focuses on Pennsylvania, said she thinks that's a key reason the commonwealth ranks low on voter accessibility.
"Moving the voter registration deadline closer to Election Day allows more voters to participate, and that's really at a time when people get more and more informed and excited to vote," she said.
Kanter Cohen argued Pennsylvania could also increase turnout by letting young voters pre-register, launching early voting, and allowing absentee voting without an excuse.
It's hard to measure how registration laws impact votes with total certainty. But even when controlling for factors like income and election competitiveness, researchers found turnout declined more than 3 percent on average for every added unit of voting difficulty in the index.
Relative voting ease aside, Pennsylvania's registration rates appear to have risen ahead of this year's election.
An analysis from the Morning Call found that before the October 6 cutoff, 8,594,046 people had registered to vote in the commonwealth — up 342,996 from the 2014 midterm election.