St. Laurentius designated historic, demolition plans stalled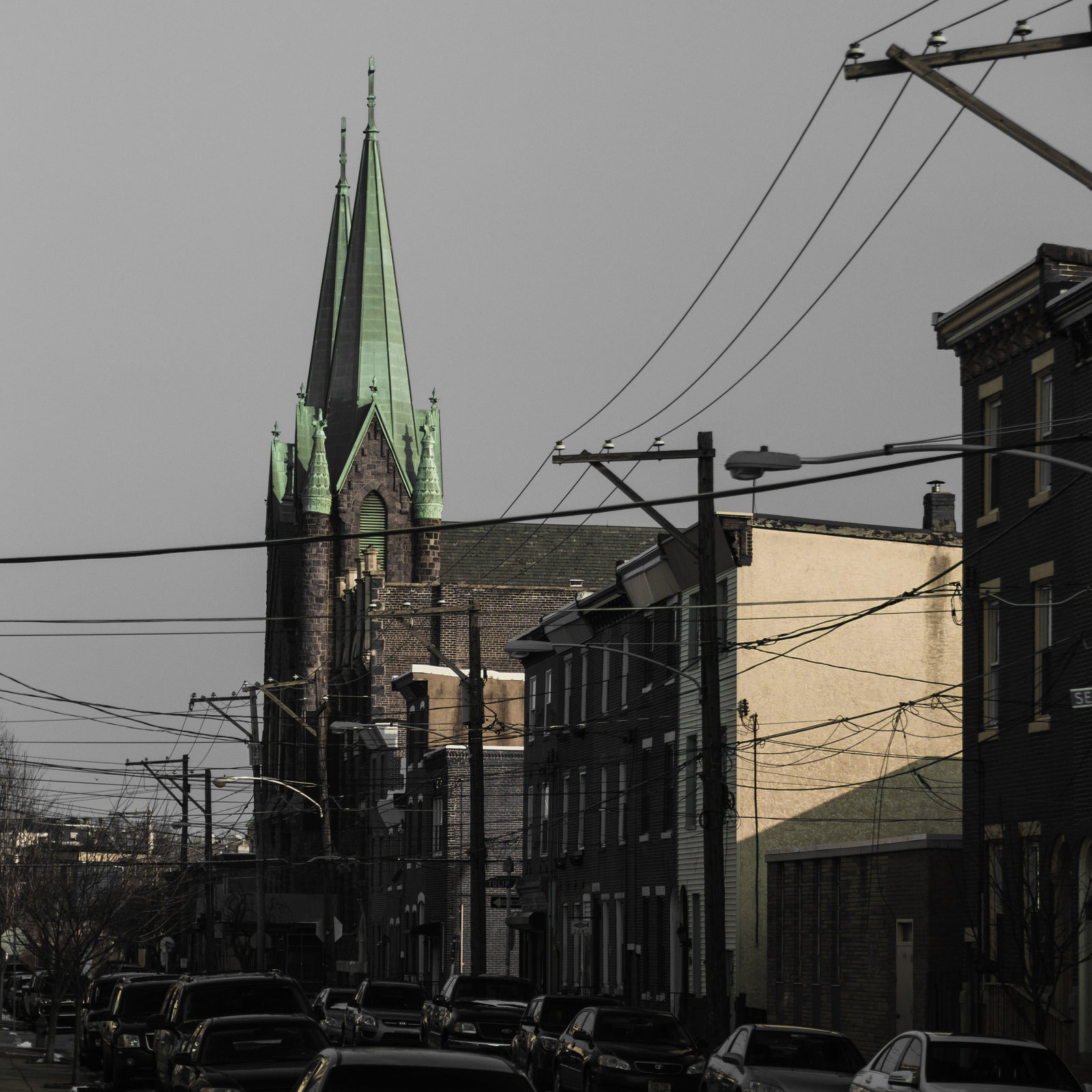 St. Laurentius lives to fight another day.
The Philadelphia Historical Commission voted to designate the Fishtown church as historic, accepting a nomination prepared on behalf of a passionate community of former parishioners and neighbors in an effort to spare the church from demolition.
That St. Laurentius met the city's criteria for designation was not debated. It is the city's first Polish Catholic Church, designed in a high-style by the well-known ecclesiastical architect Edwin Forrest Durang and built between 1885-1890. The twin-spired brownstone church is a landmark in every sense of the word.
Even the lone dissenting vote, of John Mattioni, affirmed the nomination's merits but opposed designation only because the owner does not support its listing in the Philadelphia Register of Historic Places. (The owner – itself a point of contention depending on who you ask – is interpreted by the commission as Holy Name of Jesus parish, with which St. Laurentius was merged in 2013.)
Instead of debating the nomination, an attorney and consultants for Holy Name presented a case about the church's exterior condition and burdensome ballpark costs to stabilize sections of the masonry.
The building's masonry conditions – particularly areas of detached and delaminated brownstone cladding – and just what it could cost to fix these issues are what motivated Holy Name to announce this spring that it would demolish St. Laurentius, at a cost of roughly $1 million.
St. Laurentius had been deconsecrated in 2014, prompting fears about its future, which went then went into high gear after the demolition announcement. That, in turn, prompted the building's nomination to the Philadelphia Register.
More than just obstructing current demolition plans, Holy Name's lawyer, Michael Phillips, argued that designation would set Laurentius on a straight course to further legal proceedings. The next will be a hardship appeal to the historical commission.
Indeed much of the case presented by Holy Name sounded like a rehearsal for its hardship case. Phillips spent considerable time arguing that the church's exterior condition poses safety concerns, that repairing these issues pose too significant a burden, and the parish's recent efforts to market the property for sale have so far been met with nibbles but no bites.
But these arguments were not the key consideration before the commission.
"Structurally sound condition is not necessarily a requirement" for listing in the local register, said commissioner Bob Thomas. What's more, he argued, designation could spur a preservation-friendly outcome thanks to public incentives. And any significant public safety concerns are the purview of the Department of Licenses and Inspections, which in the case of "imminently dangerous" buildings can trump any designation.
WHYY is your source for fact-based, in-depth journalism and information. As a nonprofit organization, we rely on financial support from readers like you. Please give today.