SPOTTED: LOVE, across the street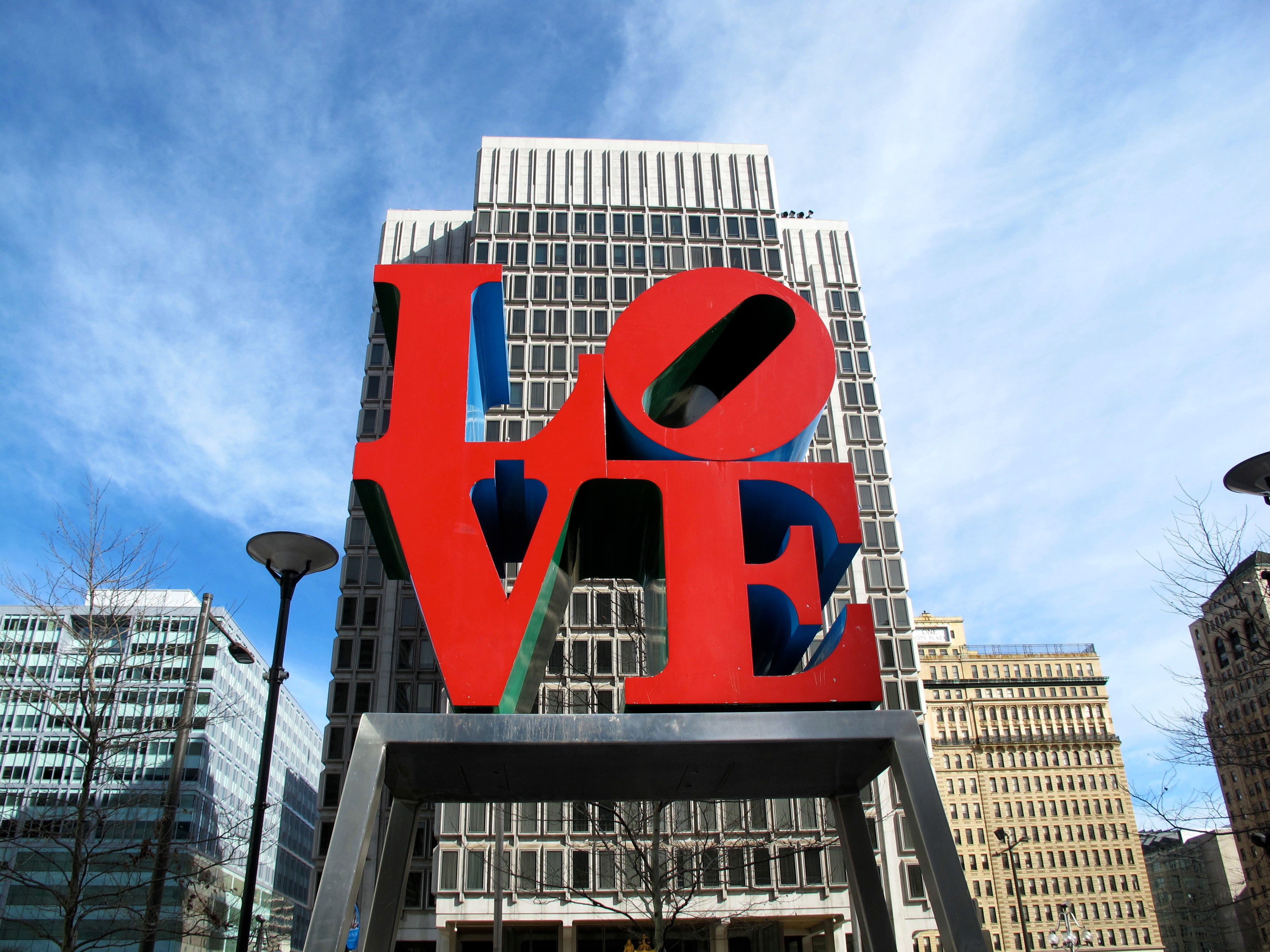 Construction is beginning at JFK Plaza/LOVE Park, but that doesn't mean the public can't appreciate the park's beloved namesake sculpture.
Last week Robert Indiana's LOVE took a brief trip across the street to take up temporary residence on the north side of Dilworth Park.
Without the geyser of water and the vista toward the Art Museum as its backdrop, LOVE now pops against the gloomy greys of the Municipal Service Building. It remains to be seen if this new location is as charismatic for tourists and lovebirds, but it could well be a boon for public life in Dilworth Park.
Why Dilworth? It was important that LOVE be within view of the old location, said Center City District President Paul Levy during a brief, windswept announcement on Wednesday.
But don't get too used to seeing LOVE at Dilworth. LOVE itself needs care too. Toward the end of LOVE Park's anticipated two-year construction project, the sculpture will be moved off-site for conservation.
The sculpture's aluminum base is corroding. The paint on the stainless steel letters is scuffed and scratched, and some areas have faded.
Conservators from East Kensington's Materials Conservation will strip, repair, and restore the sculpture, said Kelly Lee, the city's new chief cultural officer. It will be reinstalled in the renovated park, in a slightly different spot than its familiar location since the 1970s, oriented for optimal photo ops and views down the Benjamin Franklin Parkway.
Conservators will repaint the letters' trademark red, blue, and green according to the original paint specifications. The art conservation project will be overseen by the city's Office of Arts, Culture and the Creative Economy.
LOVE in Dilworth, March 2016

LOVE in Dilworth, March 2016

LOVE in Dilworth, March 2016

LOVE in Dilworth, March 2016