Spanish artists debut exhibit based on works found in Holmesburg Prison [video]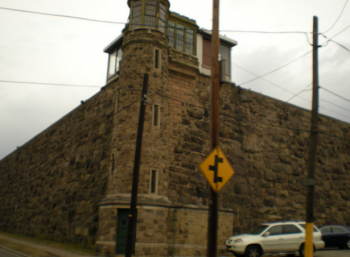 Like in any prison, the walls of Holmesburg Prison tell its story. Two Spanish artists are bringing those tales to life with their Doing Time | Depth of Surface exhibit at The Galleries at Moore College of Art & Design.
María Jesús González and Patricia Gómez will display large-scale prints, photographs and related videos from their time working in the prison. They use a technique to preserve surfaces by detaching the paint with glues and fabric and transferring the paint to a new canvas. They detail that process in an interview with Philagrafika.
From tonight until March 17, the drawings and paintings left behind by Holmesburg prison inmates will be on display.