Southern Delaware students relish return to the classroom for summer enrichment
A program that helps students in southern Delaware catch up on their studies over the summer is back to meeting in person after going fully remote last year.
Being back together makes a big difference, said Sandi Hagans-Morris. She's program director for First State Community Action Agency (FSCAA).
FSCAA's Summer Enrichment Program for youth from kindergarten to 12th grade in the Georgetown area just restarted meeting in person on June 28, following CDC guidelines for safety.
The program helped 151 kids as it shifted to a full-day program for the 2020-2021 school year, a big change from their typical after-school meeting time.
"We were looking at students going through some emotional changes. A lot of them were having a lot of different thoughts, a lot of different behaviors, COVID really impacted them mentally. So we were looking at some traumatic things going on," Hagans-Morris said. "One kid came in with 180 assignments. The mother said she has not done anything on Zoom since school started and this was February, we had to catch her up with all her assignments."
When FSCAA programs transitioned back to in-person learning, educational employees and volunteers noticed the impact that COVID-19 had on students. Parents were first to realize these changes. They said their children became socially and emotionally detached, and fell behind with academics.
Oralia Perez, a Georgetown resident from Guatemala, said her three children who are enrolled in the afterschool and summer enrichment program suffered from the loss of social and emotional support when FSCAA shutdown. Her children felt stressed and frustrated because they could not go out or have face-to-face interactions.
"Yo pienso que en lo que más de ellos se sintieron afectados es que no podían acudir a este programa para resolver dudas. Si ellos tenían dudas en la escuela, pues ellos se encontraban la ayuda idónea y el programa y de hecho pues al momento de que la casita cerro, esto les afecta de gran manera," Perez said. "No sabían cómo hacer su tarea, se sintieron confundidos y pues optaban por no hacerlo. Y eso lo llevó a que algunas personas tuvieron que perder el grado. De hecho, por esto de la pandemia, el aprendizaje en la escuela ha sido como muy, muy lento, muy atrasado."
"I think that what they felt the most affected by was not being able to go to this program to get their questions answered. If they had questions at school, then they found the ideal help with the program. In fact, when the program closed, it affected them deeply," Perez said. "They did not know how to do their homework, they felt confused and therefore chose not to do it. And that led to some people having to lose their grade. In fact, because of the pandemic, learning in school has been like very, very slow. Everything is backed up."
Parents of children enrolled in FSCAA said the programs spread cultural awareness to children. The teachers talk about different cultures during class and have the students talk to their classmates about traditional dishes from their culture.
The programs have allowed children to maintain motivation in their academics through constant communication, doing various activities, taking virtual trips, and allowing them to socialize.
"Parents were very excited, we're getting kids to read books, we have tons and tons of books that go along with the program, activities that go along with the books. The kids will be reading books every day and their scores should go really high," Hagan-Morris said.
With all the challenges, new opportunities and programs are opening for the community.
Hagan-Morris said the FSCAA started another program in Georgetown, the Sussex County Freedom School, to better serve the community and to ensure that all children are getting the help they need. Freedom School is a six-week program where students from kindergarten to eighth grade build high-quality STEM education and literacy skill sets. Breakfast and lunch are provided free of charge.
This article was produced with the support of a grant from the Delaware Community Foundation. For more information visit https://www.delcf.org/journalism/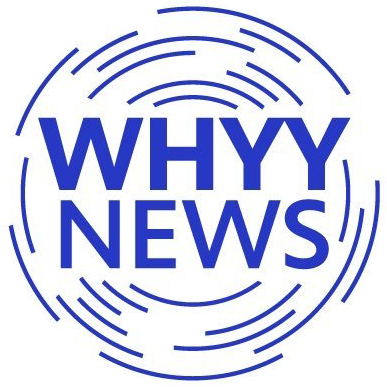 Get daily updates from WHYY News!