Some concern about Central Delaware plan on North and South ends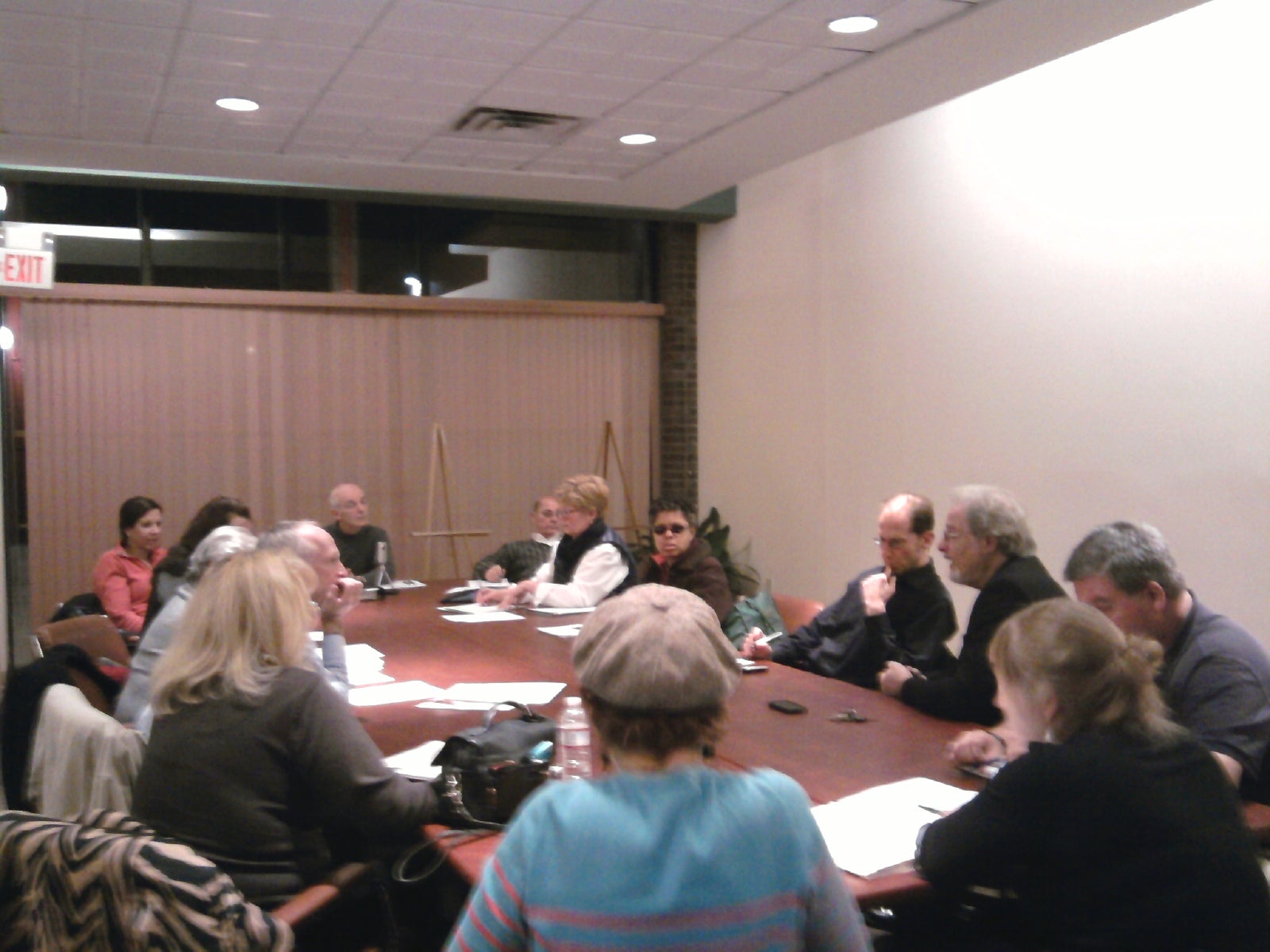 People who live on the north and south ends of the 6-mile stretch of riverfront the city is working to revitalize are not satisfied that the in-the-works guide to redevelopment does enough for their communities, Central Delaware Advocacy Group members said at a Thursday night meeting.
CDAG members said that part of the problem is community expectations – much of the land in the north and south is in private hands and development possibilities there cannot be directly controlled by the Delaware River Waterfront Corporation – the quasi-city agency that is overseeing the master plan. However, the general consensus also seemed to be that the DRWC should provide more detail of at least what they would like to see happen in these areas.
CDAG member Laura Lanza, who represents Port Richmond, said that people in her community were disheartened by what they heard at an Oct. 19 public meeting where the main ideas for the master plan were unveiled. It seemed to them that the goals for the northern portion of the Central Delaware were poorly defined compared to the central portion of the waterfront.
At the Oct. 19 meeting, the planners acknowledged less detail in the north and south. That's because they put more focus on the land that is already in public hands – such as Penn's Landing and the Festival Pier site – where outcomes are more certain.
That message has not assuaged Lanza's neighbors. "In my area, I think the real issue is that people feel screwed, and disregarded, and totally disrespected," she said. "At the end of the day, when I talk to people in my neighborhood area, they are going, 'What's in it for me? Why did we participate for five years in these PennPraxis plans? What do I see?' and a lot of them aren't seeing too much."
Queen Village's Jeff Rush said that the new upland park at Pier 53 – Washington Avenue Green – gives something special to the south, and that helps.
Lanza asked that CDAG look at advocating specifically for the north and south portions of the Central Delaware, and she presented some specific idea that she believes would help make northern end residents more satisfied:
CDAG got a huge turnout to an event highlighting the historic artifacts unearthed by archaeologists as part of the I-95 Girard Interchange project. A desire that has stemmed from that gathering, Lanza said, is a permanent museum in an historic site – such as the old PECO station – that would showcase the neighborhoods' rich history. Lanza said some community members are asking for an indoor, riverside waterpark. They could use a public meeting space, and – although she acknowledged this may be outside of the plan – a charter school with a focus on skills that could be used in green, light industry would be welcome.
CDAG Co-Vice Chairman and Northern Liberties representative Matt Ruben, who led the meeting, said that because the PECO building is owned by a utility, versus a strictly private owner like much of the waterfront land in the northern and southern ends, CDAG could talk to the Delaware River Waterfront Corporation – the quasi-city agency that is overseeing the master plan – about having their consultants work something out for the PECO station.
But Ruben also said that it was CDAG's job to make sure those in the north and south understood the reasoning behind why the plans for their areas are less detailed. "They have a hesitancy to do detailed drawings for parcels that, in their view, are privately owned and have no short-term chance of becoming publicly owned. DRWC is not going to be the primary developer, and they don't want to lead people on with a detailed picture that bears no relationship to what might actually develop there."
The long-range hopes for these parcels would be laid out, however, through zoning controls, Ruben said. Philadelphia is working on a new zoning code and maps, and the master plan will be incorporated into both. Future development would have to be done according to what the zoning laid down on the parcels dictates, whenever that development happens.
Lanza agreed that part of CDAG's goals should be to increase communication about the master plan and why some areas have more or less detail than others, and to make sure that the community has no unrealistic expectations. But she also said it was important for CDAG to make sure the communities' desires are being heard, and to encourage them to look for ways to address them, where possible.
Queen Village's Jeff Rush said that while he agreed with all of this, he also feels strongly that the master plan needs to address the community concerns. If the plan was not going to produce proposals for large parcels of privately owned land, like the Conrail site, then why were those neighborhoods included in the planning process to begin with.
Residents of the north and south end will hear more detail about what is planned for their areas next week at two public meetings with a narrower focus.
CDAG members remain concerned about the riverfront setback, but now seem mostly comfortable with the concept behind the current proposal. The civic vision, which the master plan is meant to make reality, called for a 100-foot setback along the entire stretch of riverfront. But master planners are now proposing a narrower setback – perhaps 35 feet – along the entire length that would tie together larger public spaces at roughly half-mile intervals. The planners have said that a 100-foot setback would not really be enough to meet any ecological goals, and it would cause problems with maintenance, and, before that, acquisition. Read more about the setback issue here.
Several members said they were comfortable with the concept of a narrower setback tying together larger parcels, but they were not certain 35 feet was the right amount. Master Plan Manager Sarah Thorp has said that the 35 feet is far from set in stone, it is just an example.
Ruben said that CDAG needed to figure out how it was going to continue to push to make sure the community's wishes are reflected in the master plan. The finalized plan will be revealed at a public meeting early next year.
Queen Village's Rush, the other co-vice chair, said that planning work will continue to go on in-house after the big reveal, but the team of consultants who are developing the plan will be gone. "We're going to have to set up some lines of communication to make sure that CDAG remains very deeply involved after this team moves on," Rush said.
CDAG did not take a position Thursday night on the setback or the issues around the north and south ends of the plan. Members said they wanted to go back to their communities and get a better feel of where residents stand on these issues, especially considering the chance to get more information at next week's more focused meetings.
Reach the reporter at kgates@planphilly.com.
WHYY is your source for fact-based, in-depth journalism and information. As a nonprofit organization, we rely on financial support from readers like you. Please give today.