Small increase in Historical Commission staff size precedes "big changes" in preservation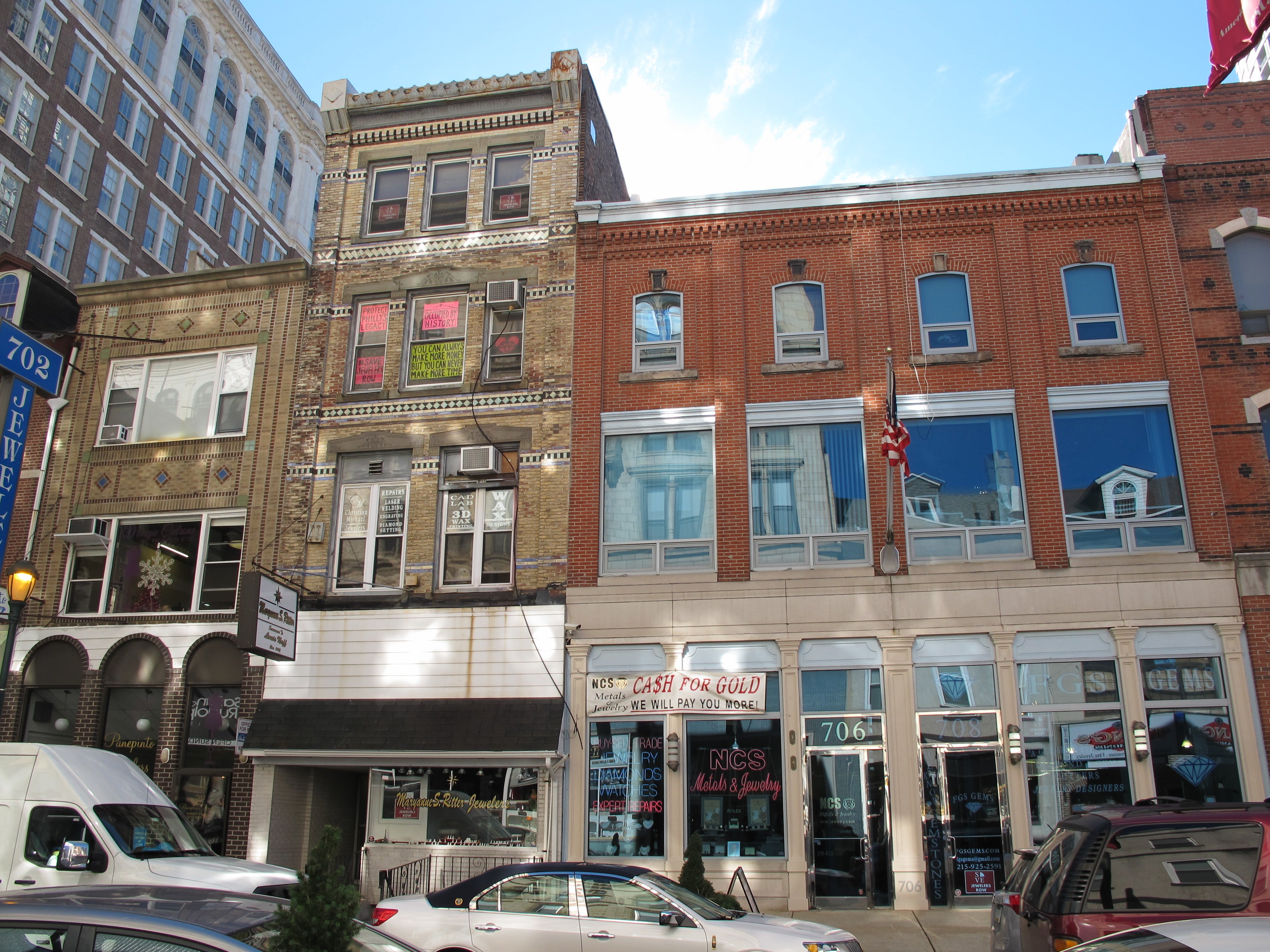 The Philadelphia Historical Commission (PHC) will soon expand its office staff by two, the first increase in the size of the regulatory agency in 13 years, and one of several signs that the city is "on the cusp of big changes and movement in a positive direction" for historic preservation, says PHC executive director Jonathan Farnham.
The two new preservation planners are expected in November, bringing the employee total to eight. The office last had that many team members briefly in the late 1980s.
The new staff will participate in all the major tasks performed by the current team of four planners (plus Farnham and a secretary/receptionist). "It's a very small staff right now," Farnham said."Everybody does everything."
Annually, the staff reviews 40 to 50 nominations to the Philadelphia Register of Historic Places and presents recommendations to the appointed Commissioners to vote upon. But it's the breakneck development across the city that occupies most of its time, reviewing 2,200 building permit applications a year which, by law, must be reviewed within 60 days.
With the additional staff, "I feel we'll be able to get beyond hustling every day just to keep up with things. We'll be able to stand back and assess how to do our work," Farnham said.
Attending to the backlog
The increased capacity will allow the Historical Commission to do more in the "designation arena" as well, Farnham said. Preservationists have long criticized Commission staff for failing to proactively designate historic buildings. Discussion is already underway regarding action on historic district nominations that have been on the waiting list for years.
The 21 houses in West Mt. Airy's French Village development have been on the district nomination list since 2009. Ten buildings in Wayne Junction were nominated as a district in 2010. The Washington Square West district nomination for 1,640 resources was submitted in 2010. The most recent nomination was submitted last spring for 47 buildings on Jewelers' Row in response to the Toll Brothers development plan.
Farnham expects to receive guidance from the Historical Commission in coming months about moving forward on the district nominations. "We're already working in the background, queuing those up to be processed. Once we have the additional staff on hand and once we have the direction of the Commission, we'll move as quickly as we can to process those district nominations that we have in hand," he said.
Nominations for single buildings and sites have been coming in at a faster rate in recent years because of increased activity of grassroots preservation groups and individuals. Farnham's staff works with the nomination writers to meet all the requirements of the forms and ensure substantive information. The Commission staffers also write and introduce nominations for at-risk historical and significant buildings that have been overlooked in the past. "I'd love to see the Historical Commission take on more of that responsibility and not ask so much of the Preservation Alliance for Greater Philadelphia and others," Farnham said. "We'll continue to write nominations, and I think we'll do it a greater rate."
Taking account
An ongoing problem in Philadelphia's preservation efforts has been the lack of a comprehensive survey of historic resources.
Current staff at the Historical Commission are involved in creating "informal surveys, but I think valuable surveys, that are coupled with the Planning Commission's district planning process," Farnham said. The new staff members will be engaged in developing preservation memos for the future district plans and in updating and elaborating on past district plans.
With funding from the city and a recent grant from the Pennsylvania Historical & Museum Commission, the Historical Commission has proposed hiring a consultant to review past surveys of the city's historic resources. "We want to look at that data and see what is available and how that information might be integrated digitally," Farnham explained. "We want to see what sort of data sets we already have and how those can be brought together, with the hope that will inform our survey planning process."
The Commission will work closely with the new Historic Preservation Task Force and its subcommittee on surveying the city's historic buildings and resources. A plan for undertaking a "real comprehensive survey" is one of the goals of the Task Force, Farnham said. "The plan will include finding ways to fund a survey like that," he added. "The planning effort is as much a fundraising effort as it is a preservation and information-gathering effort."
Community education
The Commission also will rely on the Task Force for guidance on formalizing procedures for community education. The new staff members will participate in current outreach efforts – from contact with property owners, developers and architects to meetings with neighborhood groups – and in creating ways to improve the "ways we do business" in the future, Farnham said.
"Essentially what we want to do is build a constituency for preservation, which would have direct and indirect advantages in the ways people treat historic fabric, but also in the ways they communicate with everyone, including their elected representatives, on how they value preservation."
Farnham already sees a shift in city government's approach to protecting its historic buildings, including "a mayor who's a great advocate for preservation."
"Mayor Nutter also wanted to fund the program better, but was never able to find the dollars and had to recover from the Recession and lost tax revenue," he said. "We have a mayor now who's excited and sees that preservation is essential to the growth and success of the city and sees the value in it. We hope to demonstrate to him that we're going to use the city's money very wisely and reap great benefits from it. An investment in the Historical Commission will pay back many times over."
Preservation concerns are being integrated into other regulatory agencies, Farnham added, including the Planning Commission, Art Commission, Zoning Board of Adjustment, and Licenses & Inspection. "We have lots of allies across the system," he said. "I expect we'll see big changes in the next two or three years in preservation."
Even with the new staff at the Historical Commission, Farnham will continue to advocate for more resources, he said. "But I think we're getting closer to where we need to be."
Contact the writer at alanjaffe@mac.com.
WHYY is your source for fact-based, in-depth journalism and information. As a nonprofit organization, we rely on financial support from readers like you. Please give today.