Small business panel, conference at Community College of Philadelphia Northeast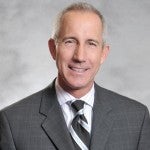 TD Bank and Community Integrated Services are cosponsoring the first-ever Northeast Small Business Conference this Thursday at the Community College of Philadelphia's new Center for Small Business Education Growth and Training [map].
The day-long conference includes breakfast and lunch, as well as panel discussions and workshops to help small business owners during tough economic times. The event is free, but pre-registration is required. A full schedule and details are below.
Conference Activities:
Networking and Breakfast: 8:30 a.m.
Keynote address: Craig White President and CEO, Philadelphia Gas Works
Workshop Sessions:

Financing for Small Business
Doing Business with the Federal Government
How to Use and Get the most out of Social Media
Access to Capital
Doing Business with the City
Networking for your Business

Small Business panel discussion on operating during a time of economic recovery. Al Taubenberger, President of the Greater Northeast Philadelphia Chamber of Commerce GNPCC, will moderate the discussion between the following panelists: Sally Danciu of Sally's Flowers, Jack Conroy of Conroy Catering & Nancy Morozin of the Dining Car Restaurant.
Catered lunch provided
Closing Networking Reception and Awards Ceremony recognizing the top small businesses and non-profit organizations in Northeast Philadelphia in 2011.
Reserve your seat by emailing your name and company contact information to csinquiry AT ccp.edu.