Sign-ups begin for bus trip to protest Holmesburg methadone clinic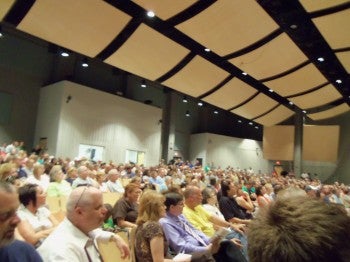 As promised at last week's meeting to discuss the proposed methadone clinic in Holmesburg, sign-ups have begun for the bus that will take residents to the Zoning Board of Adjustment hearing to protest the clinic.
Councilwoman Joan Krajewski and State Rep. Mike McGeehan released a flier yesterday, encouraging interested parties to register for a spot on the bus.
Those who wish to attend the 1 p.m. meeting Aug. 31 should call the Holmesburg Civic Association at 215-332-6781, or sign up at 8 Buck Cuts at 7912 Frankford Ave. between 10 a.m. and 4 p.m.
The bus will leave from Lincoln High School at noon Aug. 31,