New Jersey Lt. Gov. Sheila Oliver dies from undisclosed medical issue
Oliver was the first Black lieutenant governor in the state's history. She was hospitalized Monday for undisclosed medical issues.
Listen
6:06
New Jersey Lt. Gov. Sheila Oliver has died at age 71.
Oliver was serving as acting governor with Gov. Phil Murphy out of state, when she was hospitalized on Monday at Cooperman Barnabas Medical Center in Livingston. Sen. Pres. Nicholas Scutari stepped up to fill Oliver's position on Monday while she was receiving medical care for undisclosed health issues.
Oliver was New Jersey's first Black lieutenant governor.
"She was not only a distinguished public servant but also our cherished daughter, sister, aunt, friend, and hero," the Oliver family said in a written statement. "As we come to terms with this profound loss, we kindly request that you respect the privacy of the Oliver family during this difficult time as they grieve their beloved Sheila."
Her family said they "will remember her commitment to the people of New Jersey and her tireless efforts to uplift the community."
Murphy's office previously indicated that Murphy is out of the country on family vacation. He was set to return Aug. 13. On Wednesday, Murphy's office announced he would cut his trip short and would return to the Garden State the following afternoon.
​​"When I selected her to be my running mate in 2017, Lieutenant Governor Oliver was already a trailblazer in every sense of the word.  She had already made history as the first Black woman to serve as Speaker of the General Assembly, and just the second Black woman in the nation's history to lead a house of a state legislature," Murphy said in a statement. "I knew then that her decades of public service made her the ideal partner for me to lead the State of New Jersey.  It was the best decision I ever made."
Murphy said since assuming her role, Oliver has stood firm in handling New Jersey's most pressing issues.
"As someone who was born and raised in Newark, and who has called East Orange home for more than 40 years, Sheila did not view these issues in the abstract because she lived with them every day of her life. She brought a unique and invaluable perspective to our public policy discourse and served as an inspiration to millions of women and girls everywhere, especially young women of color," he said in a statement.
Those who served alongside Oliver say she was a tireless advocate for everyday residents and the issues close to their hearts. Among them: public education, affordable housing, and health care.
Former Assemblymember John Wisniewski said Oliver spoke poetically and passionately about the issues she cared about, regularly drawing upon lessons from her own experience to help drive home their importance.
A gifted orator, her speeches often left lawmakers with tears in their eyes, he said.
"She was the kind of elected official that you would hope every elected official is and could be," Wisniewski said.
"[She] understood the challenges that the children from the city of Newark faced in educational opportunity, and the glass ceilings that women face, especially women of color, and the continuing need to expand women's health care and to stand up for the rights of working men and women."
Trenton Mayor Reed Gusciora sat next to Oliver while the two served in the General Assembly. He said Oliver was a great conversationalist who oscillated easily between the political and the personal. She also had a great sense of humor, he said.
Like Wisniewski, Gusciora lauded Oliver's passion and ability to get Democrats and Republicans to listen to her.
"She was non-confrontational and she just always spoke from the heart. And I think when she spoke in the assembly, both sides of the aisle listened and just were always uplifted by her, her passion and her commitment to better the lives of everyday New Jerseyans," said Gusciora.
Oliver's family said further information and funeral arrangements will be provided at a later date.
How will New Jersey decide its next lieutenant governor? What happens next?
The Office of the Lieutenant Governor in New Jersey is quite new. Oliver's predecessor Kim Guadagno was the only other person to hold that office.
"And so this is entirely new for us," said Micah Rasmussen, director of the Rebovich Institute for New Jersey Politics.  "This is an experience we have not been through in New Jersey before."
So, what happens next?
Rasmussen said according to the state constitution, Gov. Murphy has 45 days to name a successor, who will serve through the final two years of Murphy's term.
This nominee could be a member of Murphy's cabinet or a state legislator. Rasmussen said Murphy could also choose from the pool of 2025 gubernatorial candidates — but that's less likely.
"But this is very early days. We don't know what's going to happen ultimately," he said.
Rasmussen described Oliver as the ultimate connector.He recalled one of his favorite Oliver moments was when she debated Diane Allen in 2021 for the lieutenant governor position. Both were "forcefully articulating" their campaign stances. Rasmussen said at the end of the debate, the two embraced in a "warm, heartfelt hug."
"Lt. Gov. Oliver had what is a too rare of a set of skills in our day and age in politics — and that is she could reach across the aisle, she could work with the other party, and she also could reach across the branches," Rasmussen said.
WHYY News' Aaron Moselle contributed reporting.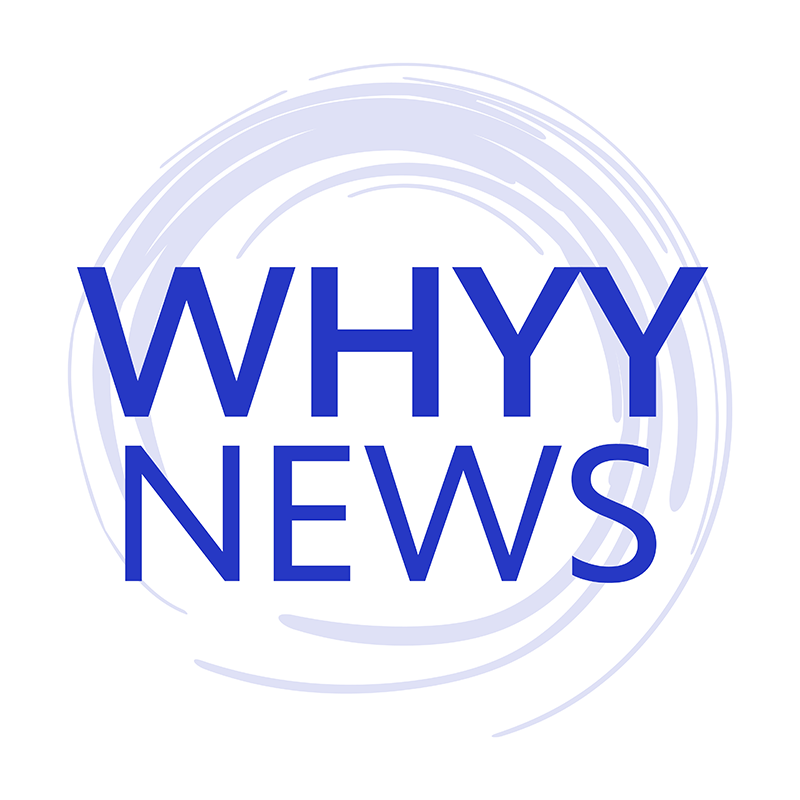 Get daily updates from WHYY News!
WHYY is your source for fact-based, in-depth journalism and information. As a nonprofit organization, we rely on financial support from readers like you. Please give today.