Shawn Kelly and Apple Lofts | SEPTA and City negotiate lease | Lower Northeast District Planning begins | City population rising | MLK Marker | Francisville development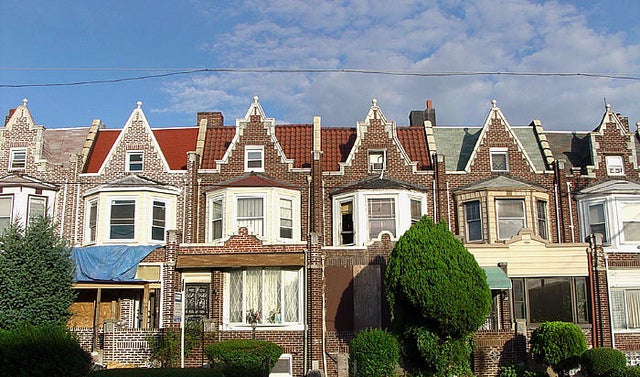 Why is the fate of the Apple Lofts conversion up to a single committeeman in Cedar Park? City Paper digs into the story of Shawn Kelly, a committeeman who is holding up the development, and follows the city money funneled to Kelly's one-man "nonprofit" organization.
SEPTA leases transit property from the City, but there's been no long-term lease agreement in place for years. PlanPhilly's Jared Brey reports that SEPTA and the City are negotiating the terms of a new lease that outlines the revenue sharing, maintenance responsibilities, and a timeline for concourse improvements.
District planning in the Lower Northeast kicked off this week with the first of three public meetings scheduled. PlanPhilly's Kellie Patrick Gates reports that improvements to Frankford Avenue and Roosevelt Boulevard are high priorities for residents.
Philly's population keeps growing. Newly released Census Data showed that from 2010-2011 the city's official population count grew by 10,465 mostly due to birth, reports the Daily News.
In Martin Luther King Plaza, at 13th and Fitzwater streets, a new historical marker honoring Dr. King was unveiled Wednesday. King spoke at a street corner rally on August 3, 1965 in the Hawthorne Square housing project urging residents to come to the March on Washington. The Inquirer reports residents like Louise Hanible remember the rally like it was yesterday. Wednesday marked the 44th anniversary of his assassination.
In Francisville, Naked Philly discovers new housing being built on the site of the demolished Ridge Avenue Farmers Market. The developer, XXIV LLC, plans to build ten townhouses with garages on the large vacant parcel.
The Buzz is Eyes on the Street's morning news digest. Have a tip? Send it along.
WHYY is your source for fact-based, in-depth journalism and information. As a nonprofit organization, we rely on financial support from readers like you. Please give today.