A sexual harassment primer for girls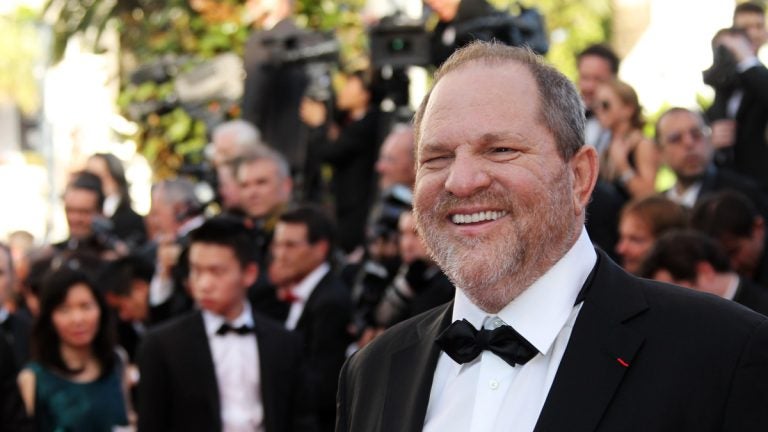 The stories keep coming at us — and have for years now — with a common theme that can't be ignored: men behaving badly. Eliot Spitzer, John Edwards, Bill Clinton, Anthony Weiner, Roger Ailes, Bill O'Reilly, our current president. And these are just a small handful from two spheres of life — politics and the media. Every other arena has its own "shocking revelations" — Bill Cosby, and now Harvey Weinstein, representing for entertainment, and too many famous sports figures to even name.
As these icky morality plays unfold — almost daily sometimes — I am shocked by how I'm not really shocked. And neither are most women I talk to. Starting at an early age, we women learn as we go through girlhood, adolescence, and young womanhood, lessons that our mothers didn't teach us, but that we all seem to have in common. When I get together with other women, whether we are married or unmarried, childless, widowed, in same-sex relationships or heterosexual relationships; talk today often turns to one thing we still all have in common. Most of us have been, at one time or another — and most likely, often — targets of sexual harassment.
Of course I know that sexual harassment is an equal-opportunity offender, and that same-gender issues can occur, and also that women can be inappropriate toward men. It has been pretty well-documented by now though, that women have mostly been targeted by men.
Lesson No. 1
You are in the sixth grade. Your little sister runs into your bedroom and excitedly informs you that a cute boy from down the street has promised to give her a quarter if she can get you to appear outside. You step out on the front porch, Nancy Drew book in hand, nervously twirling a strand of hair around your index finger. You sit on the steps, read a page or two, then go back inside. You wonder what it means.
Lesson No. 2
You learn at school which boys to avoid, although they always seem to be the ones lurking in the cafeteria and hallways when no teacher is in sight. They are the ones who snap bra straps, who flick their tongues in and out, and who say things like "Not bad for a chick with no boobs."
Lesson No. 3
As early as high school, you learn to avoid walking past construction sites. That is unless you enjoy whistling, suggestive comments, and worse, anger or laughter when you act insulted or don't respond. In English class you learn about generalizations, and how you should avoid lumping people together. You decide your English teacher must not know about construction workers. But, of course, you never mention this.
Lesson No. 4
You have a job after school at a local department store. Your father calls you at work to tell you he can't pick you up from work, so you'll have to walk home. Your boss says he will drive you home. He is a neighbor; his wife is friends with your mom, and you babysit their three kids, so you say okay. On the way home, he stops at a liquor store for a six-pack. He gives you a beer, and you sip it — your first one. You feel a secret thrill, but you are also uneasy. When he pulls off on a side road and lunges at you, you wonder why your mother didn't tell you things like this could happen.
Lesson No. 5
Your first week at college. In the courtyard, near the student union, you notice a lot of commotion. A group of varsity football players hold up cards rating women as they walk by, on a scale of one to 10. You sneak behind a tree and take a longer route to class to avoid them.
Lesson No. 6
You are struggling in your first economics class. You make an appointment to meet with your professor during office hours. While he is explaining the theory, "There's no such thing as a free lunch," his hand is suddenly on your knee. He tells you he's noticed you in class, and you seem very bright. You look at his wedding ring, and remove his hand
Lesson No. 7
You are interviewing for a job as a waitress. You are broke and have no car. You need a job. The manager asks you to try the uniform on so they can see how you look in it. He and the restaurant owner and the bartender watch you as you walk awkwardly across the bar in the short skirt and v-neck t-shirt. The bar smells of cigarettes and booze. You smile like you mean it and get the job.
Lesson No. 8
Your first Real Job after college. Your new boss asks you to get him some coffee and bring it to his office, because his secretary isn't there yet. You tell him politely and truthfully that you don't drink coffee, and in fact, never learned how to make it. His mouth hangs open for a minute, but he never does ask you again.
Lesson No. 9
When you decide to get married, it is to someone who embodies the exact opposite of the traits displayed in Lessons 1 – 8. But even if you are married, you still have to navigate the world as a woman. You realize at some point that it doesn't matter if you are older now, or that you have gained a little weight, or that you now have a ring on your finger. Being a woman means you must always be on guard, be both aware and wary, in a way that a man mostly doesn't.
If you have your own daughter, you will share your stories with her. And when you are with other mothers, your stories to your daughters become something else — something more purposeful. Stories become warnings, admonishments, advice; all given with a hard stone lodged somewhere between your gut and your heart, knowing all the while that she is collecting her own lessons.
WHYY is your source for fact-based, in-depth journalism and information. As a nonprofit organization, we rely on financial support from readers like you. Please give today.