September 5: School new Vaux | Daguerreotype selfie | Philly's Grandest Flop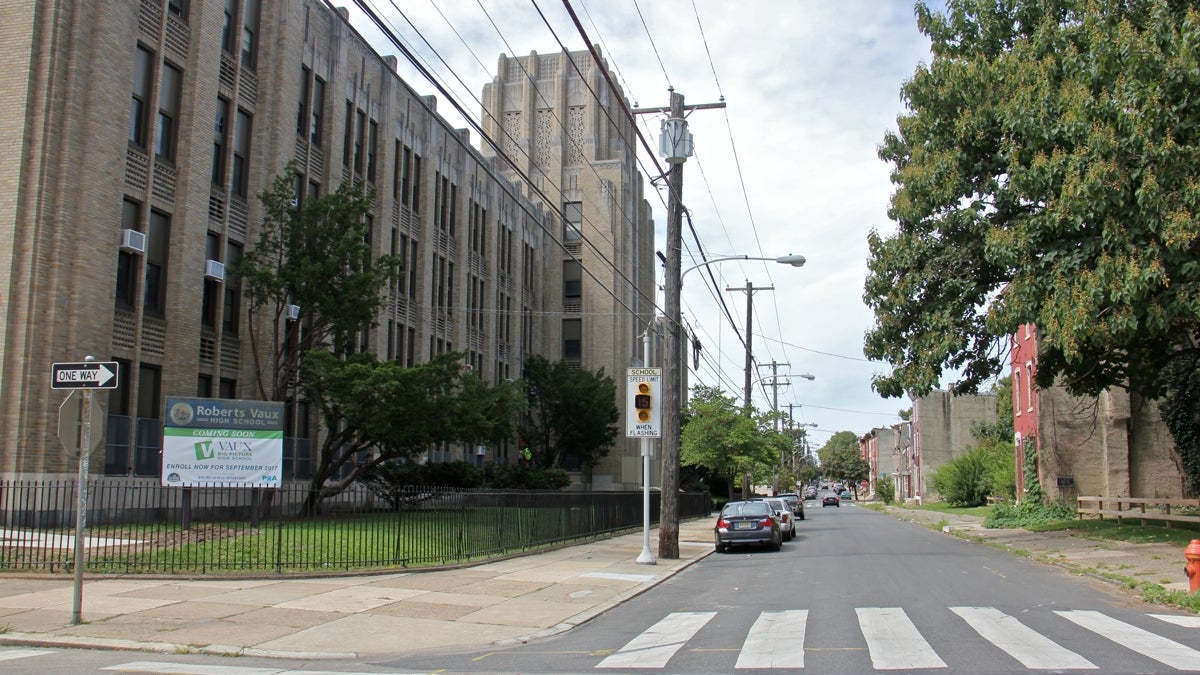 Vaux High School in Sharswood is set to reopen its doors Tuesday, WHYY's Aaron Moselle reports. The new Vaux, which will remain public, will open with just ninth-graders and add a grade each year. The School District hired nonprofit Big Picture Learning, known for its project-based curriculum and student internship model, to manage Vaux.
The world's first selfie…was taken at 710 Chestnut Street. Conservator Rachel Wetzel is on a mission to find and preserve the works of Robert Cornelius, a metallurgist and amateur chemist who pioneered the daguerreotype era in the 1840s, writes Joseph G. Brin for Hidden City Philadelphia.
Self-driving trucks won't make human drivers obsolete, argues Starsky Robotics founder Stefan Seltz-Axmacher. WHYY's Alan Yu discusses automating the supply chain, truck drivers' hours on the road, and safety with longtime driver Finn Murphy. Both Seltz-Axmacher and Murphy are hopeful that driverless technology could help reduce the number commercial truck fatalities.
How broken is the Ben Franklin Parkway? In preparation for the City Beautiful boulevard's 100th birthday, Philadelphia Magazine Brian Howard looks back from architect Jacques Gréber 'best intentions' to today's small improvements and programming like the Oval+ that itch to get citizen feedback. Howard challenges urbanists to harness "civic will and political energy" to fix "Philly's Grandest Flop."
In Norris Square, artist Pedro Ospina is organizing with neighbors to transform a vacant and trash-strewn lot into a "verdant green space and community gathering spot filled with colorful and eclectic forms contributed by different artists," writes Nancy Chen, contributing to Grid Magazine. Ospina aims to grow the Open Kitchen Sculpture Garden over time with contributions from the community by providing space for neighbors to bake bread and cure meats, a venue for events, and of course, a garden to grow fresh vegetables and herbs.
The Parkway's not the only one celebrating a 100th. Grid Magazine's Made in Philly issue marks the print publication's 100th and highlights a few things that are proudly local and local-serving, including orgs that work to help the 25 percent of the city that is 'food insecure' and Philly's network of independent media outlets.
WHYY is your source for fact-based, in-depth journalism and information. As a nonprofit organization, we rely on financial support from readers like you. Please give today.