September 30: Economists on Uber | Millennials and the housing market | Lombard station infill | St. Laurentius decertified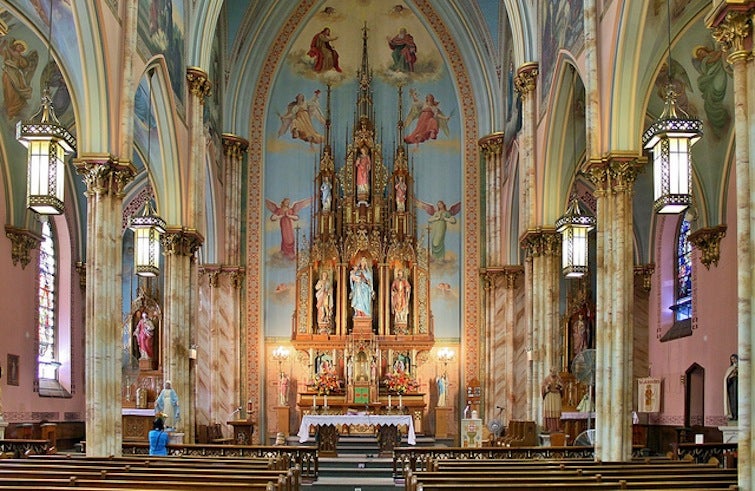 For those following the policy debate over "transportation network companies, " the IGM Economic Experts Panel, a regular poll of 40 well-known academic economists from across the political spectrum, found that every one agreed with this statement – with a few caveats naturally. "Letting car services such as Uber or Lyft compete with taxi firms on equal footing regarding genuine safety and insurance requirements, but without restrictions on prices or routes, raises consumer welfare."
Developer Eli Kahn bought 50 acres of land from the Archdiocese, and one of the parcels he acquired in Devon will help the Urban Outfitters mixed-use project, Devon Yard, along.
More infill development is following on the heels of Carl Dranoff's Southstar Lofts near the Lombard BSL station. A long-vacant storefront on 1300 South is getting the Sansom Kabob House, and a new condo building will rise on the large empty lot across the street.
New Jersey is debating a transportation funding bill, and they are looking at merging the Turnpike Authority with the state DOT. Advocates have called for a similar merger in Pennsylvania, in response to criminal investigations of the PA Turnpike Commission's top leadership and the authority's fiscal struggles.
Archbishop Charles Chaput officially decertified the St. Laurentius Church at Memphis and Berks Streets in Fishtown. There is an appeal to the Vatican in the works.
A new report from the Demand Institute looks at the potential impact on the housing market of the "8.3 million new Millennial households created over the next four years" and projects they will spend around "$1.6 trillion on home purchases and shell out $600 billion on rentals over the next five years."
You can put your trash out at 5pm now, instead of 7pm.