SEPTA seeks TIGER funds to separate freight and passenger trains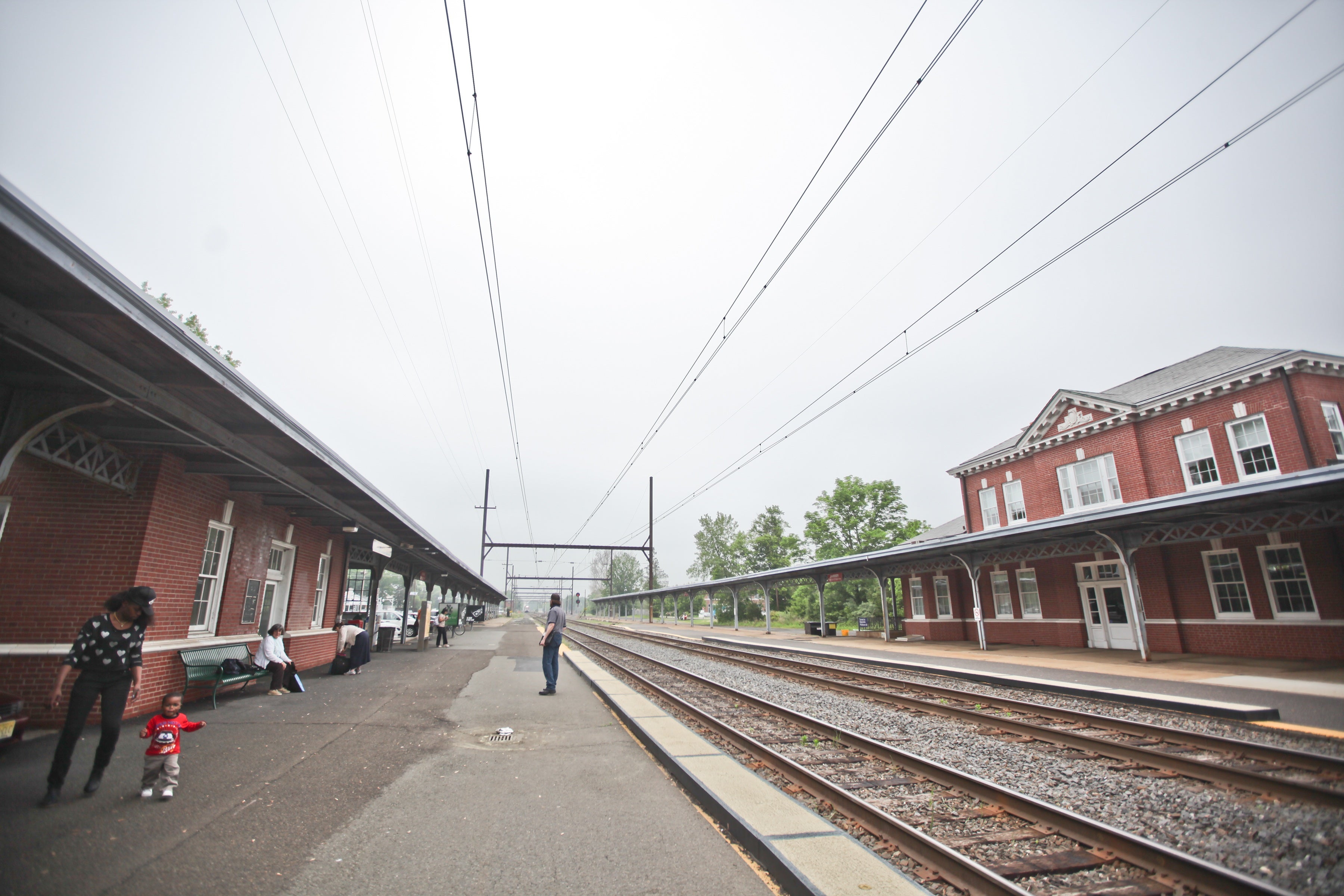 SEPTA is working on a federal TIGER (Transportation Investment Generating Economic Recovery) grant application that could mean the difference between increasing safety, speeds and ADA accessibility along the West Trenton Line or discontinuing that service all together.
If approved, the $28-million request will allow SEPTA to fund its portion of a SEPTA-CSX project to separate passenger and freight trains running between Woodburne and West Trenton stations.
The project would restore 3 ¾ miles of track adjacent to the CSX-owned tracks that SEPTA and CSX currently share. This would alleviate congestion, allow SEPTA to fully implement the federally mandated positive train control system and allow SEPTA and CSX to dispatch their own trains through that corridor. It would also make it easier for SEPTA to make Yardley and West Trenton stations ADA accessible.
Without the TIGER grant, though, SEPTA does not have the funds to complete this project and could face having to discontinue service between these stations or other costly alternatives.
"The concern would be that either we would be told not to operate there, or we would be paying unbelievable fines to operate in that area, which would [make it] tough to decide whether or not to continue to operate," said Jeff Knueppel, SEPTA deputy general manager.
(Neal Santos)

(Neal Santos)

(Neal Santos)

(Neal Santos)
WEST TRENTON LINE CONGESTION
The West Trenton Line has SEPTA's third heaviest railroad ridership and is becoming increasingly important for CSX, which averages 20 trains to, from and through Philly everyday. This segment of rail is important for CSX service to cities north of Philadelphia. It also serves as a branch to swing trains west to St. Louis, Chicago, Indianapolis and other cities. On SEPTA's end, the Authority expects to see increased ridership, in part due to ongoing I-95 construction.
With so many important trains running on the same tracks and many of them running during peak hours, congestion is a serious issue.
"This is really a forward looking project because we're already having capacity issues in this area," Knueppel said. "They're not constant but when they happen they're pretty rough."
When congestion causes backups, SEPTA riders may experience delays, and CSX can face harsh penalties, as high as thousands of dollars per hour, imposed by its customers.
The frequency of CSX trains traveling through Philadelphia and this segment of track in particular is only expected to increase. At the moment CSX is working to undercut other sections of track to allow double-stacked trains to pass through Philadelphia rather than detouring around the city.
"You'll see more and more traffic that's petroleum products because it seems like pipelines are either maxed out or they're hard to construct with environmental regulations, so railroads are now carrying increasing amounts of petroleum products," Knueppel said.
The hope is that, by restoring the tracks adjacent to the current shared segment and thus separating SEPTA and CSX trains, the project will alleviate some of this congestion.
POSITIVE TRAIN CONTROL
"Another part of this puzzle that's all going to come to a head is positive train control (PTC)," said Kevin Jurgelewiscz, SEPTA project manager, at a presentation he made to a SEPTA Citizen Advisory Council subcommittee.
PTC is a federally mandated safety system intended to keep passenger trains from colliding and provide other safeguards. SEPTA, like all other passenger railroad providers in the country, has until Dec. 31, 2015 to install PTC on its entire rail network. In total, bringing SEPTA up to PTC compliance, will cost roughly $330 million, $130 million of which as been spent to date.
To make matters worse for the cash-strapped Authority, the passenger train PTC system is not compatible with the freight equivalent. On the CSX-owned portion of the West Trenton Line SEPTA would have to comply with the CSX freight system. Therefore SEPTA would not be in compliance with passenger train PTC mandates and would either not be allowed to run or have to pay potentially prohibitive fines.
"In the presently shared segment between Woodburne and Trenton [stations], no easy PTC solution is available," Jurgelewiscz said.
If this TIGER grant is approved and SEPTA is able to restore the 3 ¾ miles of track, SEPTA and CSX trains could run on separate tracks and be able to use their own, separate PTC systems. If the application is denied and SEPTA is unable to implement PTC on this section of the West Trenton Line, it will likely face high penalties or be told not to operate there.
ADA Accessibility
At present, Yardley and West Trenton stations are not ADA accessible because they lack high-level platforms.
Because CSX owns the tracks that run past these stations, to make the stations ADA accessible without separating the tracks, SEPTA would have to install both high-level platforms and gauntlet tracks. The gauntlet tracks would essential swing over about two-feet to align passenger trains with the platform. When switched back, the tracks would allow freight trains to pass unimpeded.
If SEPTA is able to separate the currently shared track segment and thus avoid installing the gauntlet track, Knueppel said, "All the money that you save will probably be what we end up spending [on separating the tracks], and if we get the TIGER we won't even spend that much."
"It literally pays for the separation in the end," he said.
In addition, the track separation will allow SEPTA to increase passenger train speeds on this track segment from 60 miles per hour to 70 miles per hour.
Separation will also provide security when it comes to dispatch agreements. At the moment SEPTA dispatches all trains, even CSX freight trains, between Woodburne and West Trenton stations. For CSX this means one of their major routes has a six-mile hole where they do not have control of their own trains, Knueppel said.
Per the current agreement, CSX can take over dispatch duties with just 60-days notice. If CSX and SEPTA were to run on the separated tracks, each would be responsible for its own dispatch.
Funding
The problem is, of course, funding.
"We virtually don't have the money," said Rich Burnfield, SEPTA's chief financial officer. "We've spent ourselves out trying to achieve positive train control such that we do not have the money for this separation other than through the TIGER."
"We've done what the government asked us to do," he said. "We've spent every last penny that we have, and now we're coming up short. That's why this is so very important."
SEPTA's $28.8 million portion of this project includes restoring 3 ¾ miles of rail that were previously removed. SEPTA will also add another shorter segment of rail so that trains can run in both directions.
CSX will be responsible for a $10 million portion of the project. This will cover two interlocking adjustments to allow SEPTA and CSX to have their own interlockings, prep work and a small track extension.
In total the project will cost an estimated $38.8 million. It is still unclear whether or not CSX will join SEPTA's application for TIGER funding or whether it will use other funds. Regardless, the TIGER grant application is due June 3 and is one of SEPTA's top priorities.
Because the track separation project has regional implications and SEPTA has put together successful TIGER Grant applications in the past, officials seem confident with their current application.
"We're going all out for this," Burnfield said. "… I think this is just a continuation of SEPTA's commitment to do whatever we can in a very creative way to advance a capital program to address the needs of our customers."