SEPTA breaks regional rail ridership records with 36,023,000 trips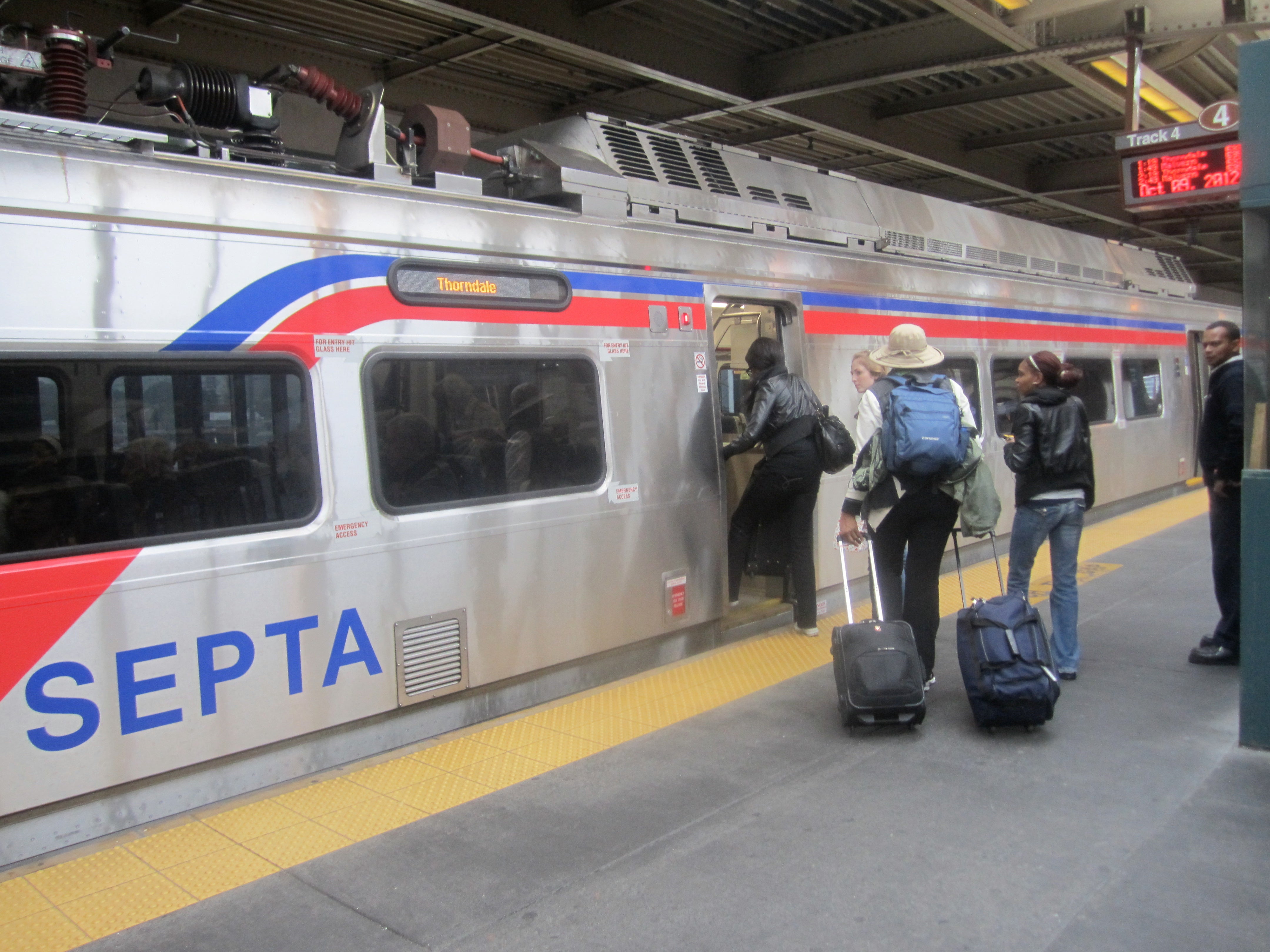 SEPTA's regional rail network saw record ridership in fiscal year 2013, with 36,023,000 trips taken between July 1, 2012 and June 30, 2013. This volume comes despite SEPTA's now notorious budget woes and the Authority's $4.7 billion state of good repair backlog.
The 36 million regional rail trips represent a 2.2 percent increase over the course of the year and a steady increase in regional rail ridership over the past 15 years. In that time, rail ridership has increased 50 percent, from 24 million to 36 million trips.
While total ridership was down slightly, from 339.3 million trips in fiscal year 2012 to 337.3 million trips in fiscal year 2013, that dip is largely due to SEPTA's two-day shutdown during Hurricane Sandy. On average, SEPTA has seen a 1.9 percent increase on all modes of travel over the last seven years. Total annual trips are up more than 40 million since 2006, and SEPTA has an average weekday ridership of approximately one million trips.
SEPTA credits the increase to "aggressive efforts in recent years to improve SEPTA's aging infrastructure" as well as customer service-focused initiatives that have helped attract and retain new and old riders. Among those efforts is the completion of the $274 million Silverliner V order, which added 120 new railcars to the fleet and allowed SEPTA to retire its Silverliner IIs and IIIs.
SEPTA's on-time performance might also be a factor. As PlanPhilly previously reported, SEPTA saw one day in March when regional rail ran 99 percent on time (729 of 740 regional rail trains), and that was during the Philadelphia Flower Show. That is a feat Jeff Knueppel, SEPTA's deputy general manager, did not think he would ever see.
As ridership grows, though, SEPTA's capital budget appears to be shrinking. This is the fourth consecutive year that the capital budget is projected to remain at roughly $300 million due to reductions in state funding. That equates to a 25 percent decrease compared to fiscal year 2010 levels and is less than half the size of budgets at similar-sized peer transit agencies nationwide. If additional funding is not secured, SEPTA might actually lose parts of its network.
In addition, SEPTA is waiting for word on state transportation funding levels for the fiscal year already in progress before it finalizes its operating budget. The Authority has adopted a temporary, $640 million operating budget to get through December, the Inquirer reported last week. Based on current projections, SEPTA expects a $38 million operating budget deficit, which could lead to future service cuts or another fare increase. Though SEPTA spokesperson Andrew Busch has said the Authority will do everything it can to avoid either of those options.