School spending requests in New Jersey got a mixed reception on Tuesday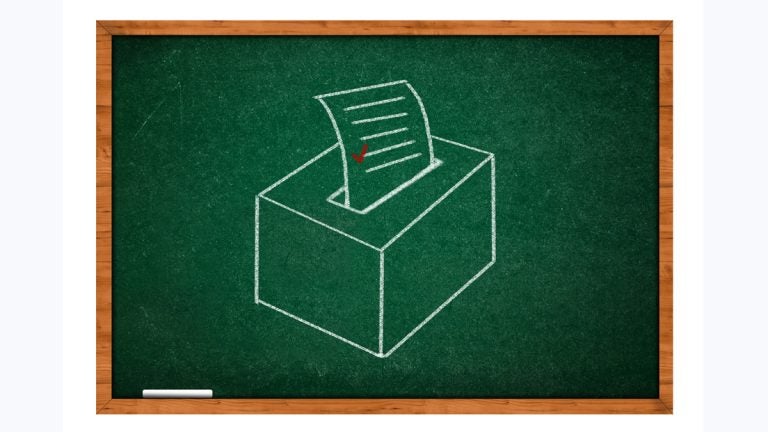 While not capturing the attention of congressional elections, more than 500 school districts in New Jersey also saw voters go to the polls on Tuesday, including more than a dozen with additional spending on the ballot.
And although it hardly qualifies as a statewide referendum, the results of the spending votes were a mixed bag. The vast majority seeking additional spending above the tax cap were rejected, while voters were more supportive of separate construction projects.
The rest were voting on their school boards. Races continued to be lightly contested, with barely four candidates running for every three open seats.
The head of the NJ School Boards Association, which compiled the results, said it was difficult to read too much of a statewide message into the spending votes this fall.
"Each of these questions are individual, put forth by different communities, so it is difficult to cast a net for an overall explanation of why any would be approved or defeated," said Lawrence Feinsod, the NJSBA's executive director.
"The boards put forth the proposals that they determined are in the best interest of children," he said. "We are delighted that all five construction proposals in the state were approved. That will have a dramatically positive impact on students."
In all, 11 districts went to the voters to ask for specific spending above the 2 percent cap, the only way that the public votes on the school budget since elections were moved to November.
Most were for fairly standard items — both instructional and extracurricular — that have proved harder to fund after the state's steep aid cuts in 2010 and the ensuing tax cap.
Eight of those were rejected, including two in Andover that would have added a guidance counselor and elementary school teacher, as well as security devices at the outside doors to its schools.
Lopatcong was rejected on its bid to expand its kindergarten to full day, and the priciest proposal rejected was more than $1 million for Manalapan-Englishtown's purchase of 10 new school buses.
Of the three approved, the largest — $360,000 — was in Neptune City to fund field trips, extracurricular activities and athletics, as well as restore full-time Spanish instruction.
Separate school construction referendums fared better, with all five on the ballot approved.
Included were two large ones in Salem County, including $20.1 million in renovations and improvements to five schools in Penns Grove-Carneys Point Regional, and $19.8 million for renovations to two schools in the Woodstown-Pilesgrove Regional district.
The school construction approvals continue a good run for districts, following 17 of 21 proposals winning approval in October votes.
Two other ballot questions were not for specific funding, but addressed governance.
In Lower Cape May Regional School district, voters rejected a bid to change the funding formula from one based on property tax valuation to one based solely on student enrollment.
In Hudson County, Bayonne voters approved changing the local school board from an appointed membership to an elected one.
_____________________________________________
NJ Spotlight, an independent online news service on issues critical to New Jersey, makes its in-depth reporting available to NewsWorks.