Reputed Delaware diploma mill ordered to halt offers, cooperate with investigation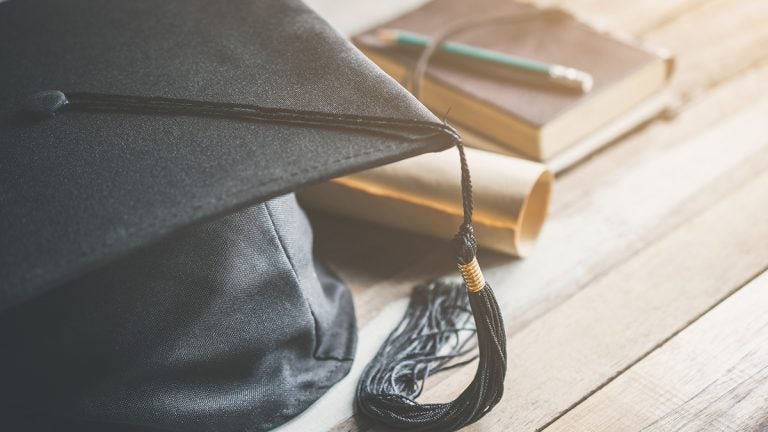 A Superior Court judge has ordered a Dover organization that reportedly has charged adults $500 for a "fully-accredited high school diploma in as little as five weeks" to cease operations until it cooperates with investigators from the Attorney General's Office.
The reputed diploma mill, which uses the name Bright Rock Christian Academy, was also fined a total of $234,000 and ordered to pay attorney's fees of $5,221. The fines were $1,000 apiece on behalf of  229 "consumer victims" and $5,000 for filing five years of false filings to the Delaware Department of Education since 2012.
Bright Rock is listed on the Delaware Department of Education website as a "non-public" school that had one student in the 2016-2017 school year. The DOE, however, does not "endorse, accredit, approve or monitor curriculum for any non-public school, or validate any type of credential provided by those schools," Attorney General Matt Denn's office said Tuesday in announcing the Aug. 1 order by Judge Vivian Medinilla.
Denn's office said the group offers "dubious diploma services."  As of Tuesday, Bright Rock had still not complied with the judge's order that gave them 10 days to do so, Denn spokeswoman Nicole Magnusson said.
Last summer, the Consumer Protection Unit in Denn's office received complaints from former students of Bright Rock and its affiliates that employers and institutions of higher education did not accept their diplomas. A Wilmington News Journal article in May detailed the state's investigation and complaints by consumers.
Medinilla's order held Bright Rock's principals in contempt of court, according to Denn's office, which said the group offers
The judge also directed Bright Rock to stop "advertising, marketing, soliciting, providing, offering to provide, or attempting to provide any educational services or diplomas."  Her order will stand until the group fully complies with a Civil Investigative Demand she issued in April or the matter is resolved.
The judge also suspended the agency's corporate charter and forbade Bright Rock from "organizing in any form whatsoever for the purposes of carrying out services related to education" in Delaware.
Since 2006, Bright Rock has operated under at least eight names, Denn's office said, including Bertha E. Roach Academy, B.E.R. Academy and the Enlighten Center. The group's principals include Clifton Maurice Pettyjohn, Derone L. Daniels, Ira D. Roach, III, Charmagne "Reya" Quarles and Sonya Yvette Harris, according to Denn's office.
The school's Facebook page, which the News Journal said offered diplomas for as little as $500 earlier this year, could not be found Tuesday. Nor could a website for Faith Rock Christian Academy.
State investigators subpoenaed Bright Rock and its principals, but were ignored, Denn's office said. In April, a judge issued a Civil Investigative Demand on Bright Rock, but investigators received a "deficient, incomplete and untimely response," Denn's office wrote. That led to Medinilla's order.
Denn's office urged any Delawarean seeking to obtain a high school education or other education credential to find out if the organization is legitimate and that the degree, certification, or other credential they obtain will be accepted by the employer or educational institution to which they seek admission.
Consumers who believe they may have been scammed can contact the Attorney General's toll-free Consumer Hotline at 1-800-220-5424 or email the Consumer Protection Unit.