Real NEastate: Forclosures – deal or no deal?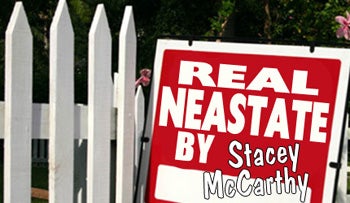 Q: I want to buy a foreclosure. If it's a foreclosure that means it's a bargain, right?
A: Sometimes, but not all the time. These days, bank foreclosures may be a bargain or may be right in line with the market; it depends on the circumstances surrounding the foreclosure.
Foreclosures are an enticing thought for a new homebuyer. Seems like it would be a no-brainer to pursue a home that is bank-owned. If the home was not purchased at the Philadelphia Sheriff's Sale, and the bank retains ownership of the property in the foreclosure, we call it an REO (Real Estate Owned). REO properties come with some pitfalls that leave them on the market for quite some time.
First, the reason there are many foreclosures these days is that many homeowners owe a great deal of their mortgage and the prices of homes have dropped, so they still owe the bank pretty much what the market is going for. No bargain there. That's why they made it past the sherriff's sale.
Second, these properties are sold "as-is" and many have been beat up, stripped of their kitchens or even plumbing. They may have underlying problems that the bank does not know about or has not cared to resolve. If you buy this property, you will sign a corporate addendum holding the bank harmless from the sale.
Lastly, anyone using an FHA loan is going to have a problem. The bank will usually make no repairs and if the home doesn't pass the FHA inspection, you'd have to do the repairs yourself prior to purchase or get a 203K FHA loan to cover the costs of repairs. No bargain there, but it's good if you want a property to fix-up and have the money to do it.
REO foreclosures can be good, especially for the investor. If the bank is ready to deal, then a savvy investor can snap up a worthy REO property quickly. Cash is king; if it's a home priced under market, get there quick and don't hesitate, or it's gone.
Stacey McCarthy is a real estate agent with the McCarthy Group of Keller Williams. Her Real NEastate column appears every Wednesday on NEastPhilly.com. See others here. Read other NEast Philly columns here.