Reader Photo: SEPTA accident at Tyson and Castor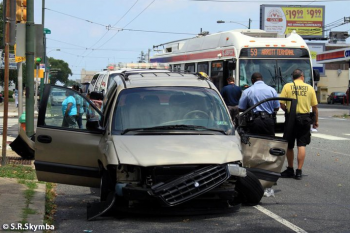 Reader Simon Skymba shared some photos with us from yesterday afternoons crash at Tyson and Castor Avenues involving the Route 59 SEPTA bus and a minivan.
You can take a look at the rest of the photos here. As you can see, the bus fared far better than the van.
Have photos you want to share? Email us.