Improvements are coming to Rainbow Meadow Park in Delran
Money from the American Rescue Plan will go towards trails, family areas, and restrooms.
From Princeton to Cape May, what do you wonder about New Jersey, its people, and its culture that you want WHYY News to investigate? Let us know here.
The Burlington County Commissioners voted to fund upgrades at Rainbow Meadow Park in Delran. The $5.3 million project will be funded from part of what the county received from the American Rescue Plan.
The first-phase of improvements entail extending public sewer service to the 126-acre property. Other upgrades include public restrooms, accessible trails, and expanded parking.
"When we have spaces for the community to gather, we also need comfort stations," said County Commissioner Allison Eckel. "We need to provide restrooms in the park, and to do that we need to extend the sewer line."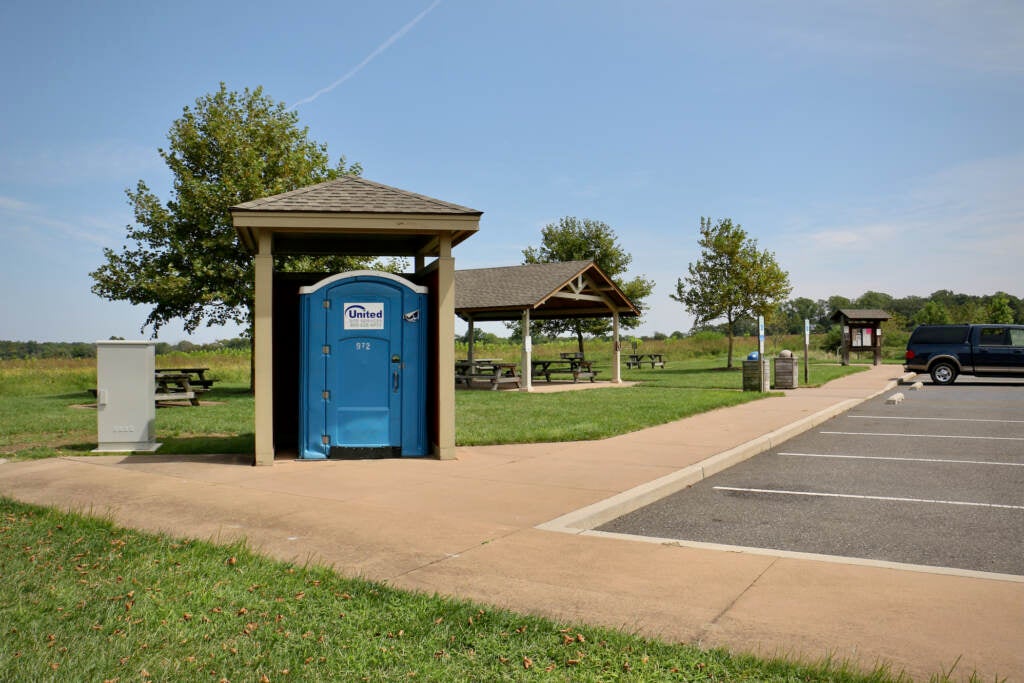 The project to provide sewer service to the park will cost $800,000. Delran Township, which is overseeing the project, will be reimbursed by the county for the work.
Rainbow Meadow Park currently has a one-mile loop trail. Additional trails totaling 3.75 miles will be added, including 2.5 miles of asphalt trails. (Emma Lee/WHYY)

Burlington County's Rainbow Meadow Park covers 126 acres between Creek Road and the Rancocas Creek in Delran. (Emma Lee/WHYY)

Burlington County's plans for Rainbow Meadow Park include a new BBQ area with accessible grills and picnic tables. (Emma Lee/WHYY)

Extending public sewerage to the Rainbow Meadow Park will also provide a service connection to the Farmers Against Hunger headquarters on site. (EmmaLee/WHYY)
The extension of sewer service will provide restrooms for park goers and employees for Farmers Against Hungry, which is based at the park.
"The employees of the Farmers Against Hunger program are also made a bit more comfortable by the addition of indoor restrooms," said Mary Pat Robbie, director of the Burlington County Department of Resource Conservation.
Other improvements planned for the park include expanded parking and a family area that will feature games such as cornhole and table tennis.
The park will get new accessible trails that will be part of the Rancocas Creek Greenway, which opened its first four-mile segment last year. Officials are also planning to add creekside amenities such as fishing docks, a scenic family area, and an accessible kayak launch.
Robbie said accessibility to Rancocas Creek, which runs along the edge of the park, is important to their overall vision for the property.
"In many of our parks, the main body of the creek is separated by some tidal flats," she explained. "In [Rainbow Meadow Park] it's totally different; the creek is right there."
Rainbow Meadow Park was once the state's largest peach farm. Burlington County purchased the property in 2001 to preserve the land as open space. It was developed into a county park in 2015.
Originally called Laurel Run Park, it was renamed in 2022 in recognition of the former peach farm, Rainbow Meadow Farm.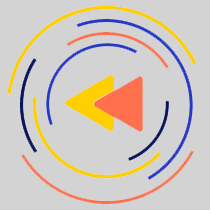 Saturdays just got more interesting.
WHYY is your source for fact-based, in-depth journalism and information. As a nonprofit organization, we rely on financial support from readers like you. Please give today.