Radar to see Potter's Field remains | eyes on illegal dumping | school voucher money in campaigns | Techmobile hits the road | behind Technically Philly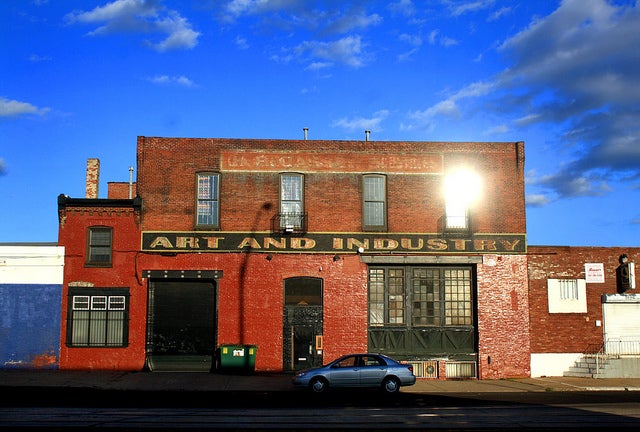 Technicians are using ground-penetrating radar to understand the underground landscape of an 18th century Potter's Field in Germantown, reports NewsWorks. The burial ground for African-Americans was created in 1755. Today it lies below the Wissahickon Playground and the Queen Lane Apartments.
The city has hidden 16 cameras at known illegal dumping hot spots in the hopes of catching offenders. NewsWorks reports the cameras are small, bulletproof, solar-powered, and motion-sensitive. Get 'em.
Big money in support of school vouchers is fueling primary contests statewide. Will the effort beat down Philly's enfeebled school district? Daniel Denvir digs deeper in today's City Paper with a focus on the West Philly state rep race between James Roebuck and Fatima Muhammad.
The Free Library's new Techmobile is hitting the streets this week, bringing digital literacy training and a mobile computer lab with laptops, iPads, mobile broadband into neighborhoods with the least in-home internet access. The Techmobile launches at the People's Emergency Center today.
Philly Tech Week is coming, and just in time the Philly Weekly tells the story behind Technically Philly, a tech news venture started by three Temple journalism grads, and the evolution of Technically Media. It's a tale of entrepreneurial pluck and how niche news organizations can engage a community and advance public-interest ventures. Technically Media is a consultant to PlanPhilly, and today we high five the positive press they've been getting. Right on, brothers.
And while we're handing out high fives, way to go Flyers!
The Buzz is Eyes on the Street's morning news digest. Have a tip? Send it along.
WHYY is your source for fact-based, in-depth journalism and information. As a nonprofit organization, we rely on financial support from readers like you. Please give today.