Q&A: The last word from Amy Laura Cahn, veteran lawyer for urban farmers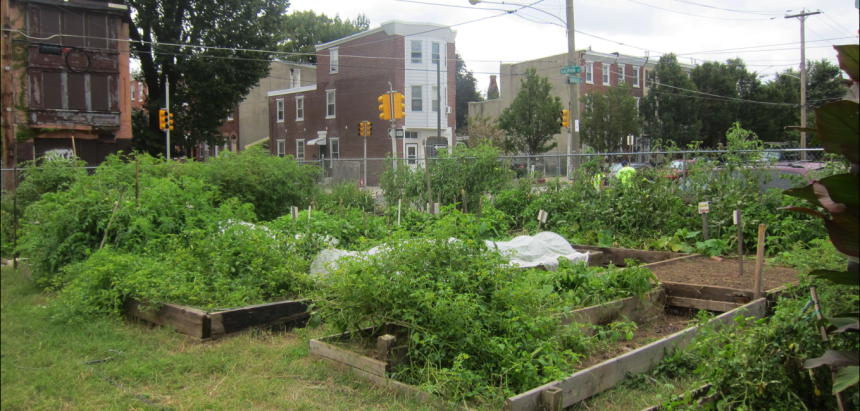 In one of the final sessions before the summer recess, City Council adopted a resolution honoring Amy Laura Cahn, a lawyer with the Public Interest Law Center. Cahn was praised for her work promoting and defending urban farms, community gardens, and open spaces—uses that have traditionally enjoyed little official respect.
For much of the past decade, Cahn seemed to be everywhere at once and active in almost any endeavor that touched her areas of interest. She defended community organizations, including in historically marginalized neighborhoods like Norris Square and Eastwick, against developer claims on cherished (but legally liminal) neighborhood public spaces. She played an instrumental part in the creation of the Philadelphia Land Bank, and helped enshrine community gardens and urban farming in the new zoning code. She sat on the city's Food Policy Advisory Council and created the Law Center's Garden Justice Legal Initiative.
But City Council chose this summer to honor Cahn, 44, because she is leaving Philadelphia after 13 years for Massachusetts' South Shore. As she headed out of the city, PlanPhilly got in touch with Cahn to discuss the land bank, councilmanic prerogative, and the evolution of city's approach to urban farming.
This interview has been edited and condensed.
Q: You've been in Philly for almost 15 years. How has the city's policies towards urban farming land use policy changed in your time here?
In 2010, when I started researching the idea of being a lawyer who supported community gardens and urban farming, I spent five or six months talking with a huge range of stakeholders. Everyone said land was the huge barrier.
In 2010, there was also a study Econsult did for the Redevelopment Authority that did an analysis of urban agriculture as a land management tool in the context of our larger vacant land issue. That study talked about urban farms as an interim use. It was seen as a means to an end, a holding pattern to facilitate a "higher end use." That's still where we are: on a parcel-by-parcel level. We are still having to make a case for individual gardens or farms.
But we've really seen a paradigm shift in government, in terms of understanding the value of preserving spaces and grappling with how we do that. We've seen hearts and minds change and seen the number of partners in government grow to match what's happening on the ground.
If you look at the disposition policies of the city, which apply to four of the five landholding agencies, those have shifted. You see mechanisms for longer term leases. You see opportunities for a pathway to permanence. When I started, we didn't have that. All of the five agencies were operating with different criteria.
Q: How does the Kenney administration's approach contrast with the Nutter administration?
A: There's been consistency across the administrations in some ways. In other ways, it's hard to tell what may have been the rockiness of transition as opposed to a shift. With the land bank, the barriers to implementation have been so many, it's hard to say what barriers have related to specific mayoral administrations — as opposed to barriers they just inherited.
I do want to say there is one marked difference I've seen between the two administrations. One role I've played is co-chair of the Mayor's Food Policy Advisory Council. Under Nutter, we were never really engaged with the mayor's office. We were engaged in terms of working with people in city agencies like [the Department of Health, Office of Sustainability, Department of Parks and Recreation, and the Water Department]. But we didn't have a relationship with the mayor's office. That's been very different under the Kenney administration.
It was the last year of Nutter's administration before he came to a Food Policy Advisory Council meeting. But we had Mayor Kenney visit in April. The invitation went out to him because of fears about what was happening at the federal and state levels and how that would affect food access. We invited him to come to a briefing about federal, state, and local issues. It was great, he had a lot of ideas, and we've been engaging with the policy staff in an ongoing way and that's been really exciting.
On the flip side, it's been really interesting to watch the tension between the land bank and the Revenue Department, which we hope will be addressed over the summer. We hoped there wouldn't be such a huge tension between revenue goals and the repurposing of vacant land for productive use — which then becomes revenue producing down the line.
And the push for tax lien securitization or lien sales, as a very directly contradictory policy, has been a detriment. We have been constantly fighting sheriff sale for individual gardens for the past several years, since the land bank has been online — in a way that wastes my time, the gardeners' time, Revenue's time, Council, and Land Bank staff's time. We are all wasting our time having these individual battles about individual parcels, waiting for the land bank to work. And we are losing spaces, although we keep hoping we are in the moment where that shifts.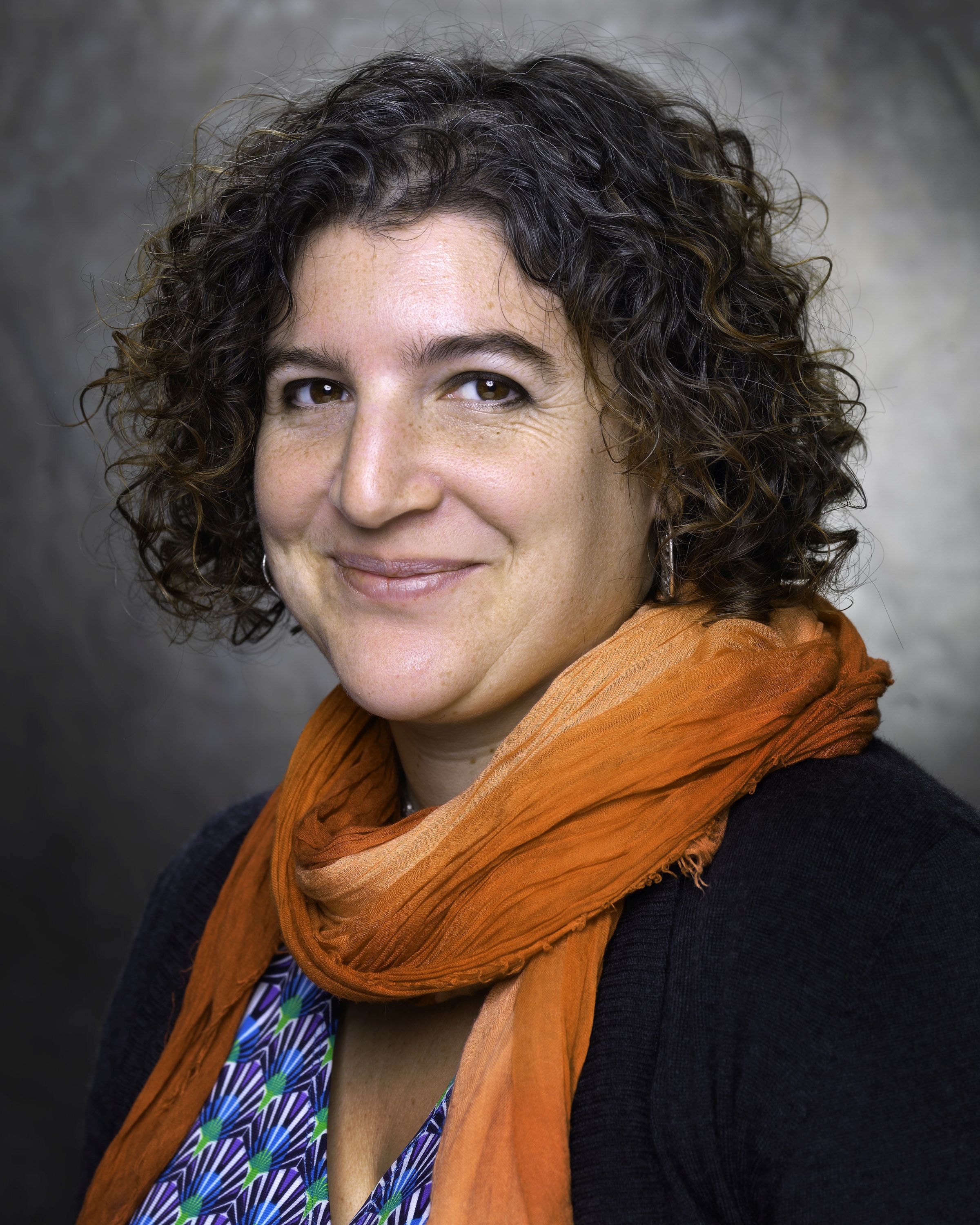 Q. Are you actively concerned about Allan Domb's tax lien securitization push?
I don't think there is the support for it. But I will be concerned about that proposal going through until someone in the [Kenney] administration says publicly that it isn't going to happen.
In watching the budget hearings, there were a number of issues raised about securitization, about keeping people in their homes and about creating an insurmountable barrier to the land bank functioning. But I think we have enough council people concerned about equity and they understand the issues of securitization. And the administration has acknowledged that council needs to pass legislation to make securitization happen.
Q. You played an influential role in crafting the land bank policy, but four years after its creation, people are concerned that it hasn't lived up to expectations.
A. One of my frustrations is that, out of the gate, all eyes were on the land bank — expecting it to fail.
The criticism started so early that the length of time it has taken to get on line has felt like a self-fulfilling prophecy. I'd love if someone would, in an honest way, chart the actual progress and outline the barriers to it working. Some of those barriers are about the terrible nature of the city records, and the work that had to be done to get the deeds correct. There were issues around unions and staffing. The whole thing is so politicized, so getting a critical mass of properties in the land bank even from the city agencies was challenging because of reluctance on council's part to buy in. Thankfully, I think we have momentum on that now.
Are we at a point where we just want it to work? Absolutely. Did I think it was going to take this long? No.
Q. What do you think are the principal impediments to the land bank's success?
A.It needs to be staffed. The people who have been with the land bank have never had the staff support to do what they need to do. The hope is they will hire a director ASAP, a general counsel ASAP, and they will start to really ramp up.
In advance of the August meeting of the Land Bank's board last Thursday, Cahn spoke with PlanPhilly again to talk about her hopes for its future.
Q. The details of agreement with Revenue seem to be coming on board. Two of the biggest concerns with that [are]: Once it gets set up, will the investment and time be given for it to work? And will the investment in scale actually happen down the line [to allow the land bank to function transparently]?
Once the land bank can access privately held tax delinquent property, will that process be transparent, as it was intended to be in the original advocacy and legislation? That continues to be a big question, specifically with acquisitions. There isn't a transparent process to apply to acquire a piece of property. The only way you get in the pipeline is if you know someone, whether that's having an advocate, being connected to an organization, or having political relationships. That's not enough for the broader public to be able to access this process. To be equitable, we need to know that the transparency and accessibility of the process are there and we just don't know that yet.
To a lesser extent, that's true for public land, but in that case really any potential end user can come in off the street and fill out a paper or online application and get in the queue and be considered. But that's just a subset of [all] vacant land [in the city]: Most of it is privately held tax delinquent land. For folks I know, they don't necessarily have a way in. Up until now, those are the properties being sold at sheriff sale without any notice to people in the neighborhood or to the people trying to gain access to those properties for years. We hope through greater coordination between the Land Bank and Revenue that those unexpected sales won't happen with such frequency.
…
My experience in Eastwick was an example of councilmanic prerogative working in a community in a very significant and accountable way. But at the same time, on a parcel-by-parcel level, there needs to be a way to depoliticize the land use so it's more efficient and more accessible.
Tell me more about how councilmanic prerogative was helpful in Eastwick.
[Developer] Korman held on to properties for 50 years and then came back and said we are going to build 722 units and 1,032 parking spaces adjacent to the Heinz refuge, places people had been living for 50 years, on land that is surrounded by the flood plain.
Councilman Johnson stepped in and said 'I hear the community, I understand the community feels they have been cut out of the process historically and currently, and that people are very afraid of flooding.' Johnson and then-Councilman Kenney were instrumental in stopping that land from being rezoned and the deal from going through, so that a solution that benefited everyone could be found. Now the community is participating in the planning process. That wouldn't have happened without Councilman Johnson.
That's the positive side. But the ongoing litigation [between Johnson and developer Ori Feibush] is an example of how politicization of access to public land can be a negative. There are people who don't have the relationships and can't gain access to that process. There is a definite negative side to councilmanic prerogative. We need to grapple with how this works so public decisions about public land are made in a broadly equitable way.
I take no side in and have no position on the merits of the Feibush/Johnson litigation. I just have concerns on how ongoing disputes like that, and other ways in which land gets politicized, will affect other people trying to access vacant and abandoned land in the future.
Q. Are you feeling hopeful about the medium-term future of your policy issues?
A. I get grumpy, but I have to feel positive, I have to be hopeful. We've made enormous progress. Like on urban agriculture, the stormwater management fee exemption, a 100 percent discount — that was four years in the making. It was such a simple thing, but it saves an enormous amount of money for folks.
It's very hard to walk away from Philly, but it's [heartening] seeing how much collaborative infrastructure has been built over the last half dozen years. The growth of Food Policy Advisory Council, the creation of Soil Generation, the re-founding of the Neighborhood Gardens Trust, the shifting of the Campaign To Take Back Vacant Land to the Philadelphia Coalition for Affordable Communities. There is a lot of vibrant grassroots infrastructure and really strong relationships with folks in council and within the administration, so I'm hopeful about what happens and what grows out of that collaboration.