Public comments on Army Corps back bay study target storm surge barriers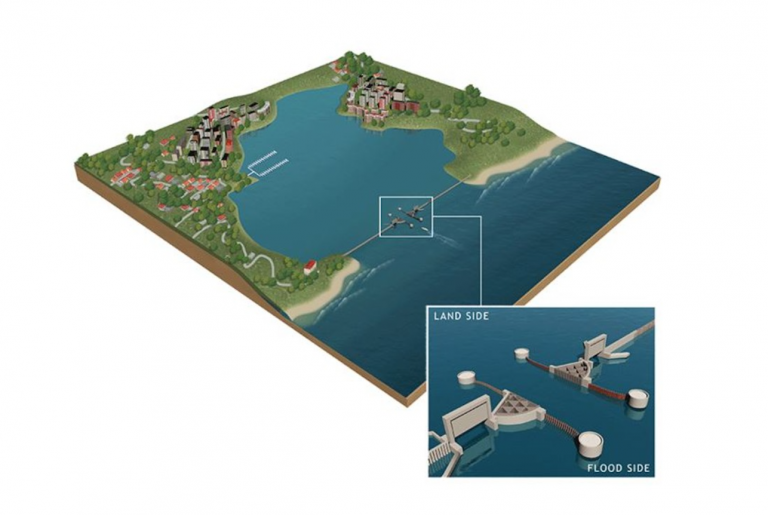 What will be the environmental impacts of structural storm surge protection methods in New Jersey's back bays?
That's the top comment the U.S. Army Corps of Engineers received during a public comment period for the interim New Jersey Back Bays Coastal Storm Risk Management Feasibility Study.
The study says structural protection methods are a "viable option" to protect back bay areas.
Engineers determined that by utilizing modeling and screening analyses to select potential methods, including storm surge barriers (inlet closures) and interior bay blockages; levees and floodwalls; residential building retrofits; and natural barriers.
But the public isn't so sure.
The Army Corps says it has received 112 comments on the study, with the majority addressing the environmental impact of structural features, namely storm surge barriers.
The commenters want to know more about the impacts to tidal flow and circulation, sediment transport and distribution, recreational opportunities, and impacts to federal agency resources, according to the Army Corps.
The interim report had cautioned that the structural flood mitigation methods "may pose significant indirect impacts on hydrodynamics such as tidal flow, and tidal range, water quality, and shifts in flora and fauna abundance, distributions and migrations."
Among other comments, the public also requested more information about the plan formation and analysis methodology and noted the need to more comprehensively account for sea level rise and land subsidence projections.
The agency says it will continue undertaking environmental modeling to study the issues raised and communicate the findings during future study milestones.
Researchers say the primary purpose of the study is to manage the risk of storm surge events rather than flooding due to inadequate storm sewer systems and nuisance inundation.
The Army Corps expects to release a draft Feasibility Report next spring.