Proposal would raise Delaware's gun purchase age to 21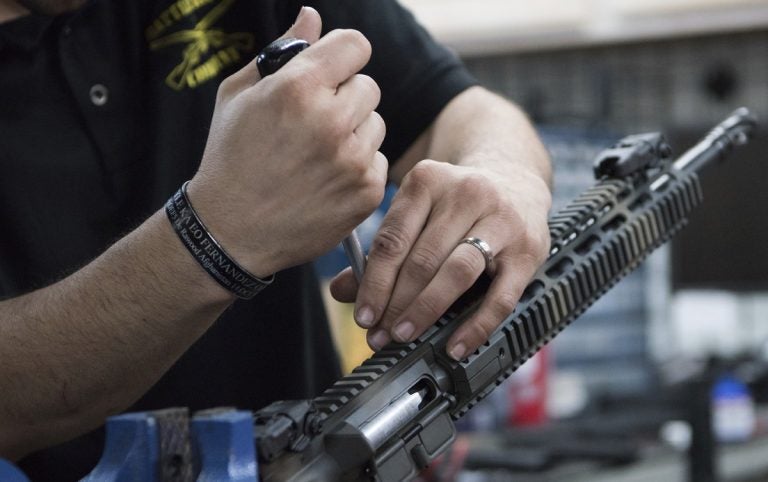 Delaware already bans the sale of handguns to anyone under the age of 21, but anyone over 18 can purchase long guns like rifles, shotguns, and assault-style weapons. New legislation proposed by House Speaker Pete Schwartzkopf, D-Rehoboth, would raise the minimum age for buying those long guns to 21.
"There's no reason we should treat rifles or shotguns any differently," Schwartzkopf said. "We learned from the tragedy in Parkland that someone under 21 bought a gun that was designed for the military, and committed horrific acts."
Seventeen students and faculty members were killed Feb. 14 in Parkland, Florida, when a 19-year-old man who legally bought an AR-15 style weapon opened fire inside Marjory Stoneman Douglas High School.
"At the age of 18, I don't think you're mature enough to make a lot of decisions. I know legally you can, but to put a weapon like that in the hands of an 18 year old, I just don't think it was right," Schwartzkopf said.
The Delaware legislation mirrors a decision made by Dick's Sporting Goods and Walmart, which both announced this week that their stores would raise the minimum gun purchase age from 18 to 21. The bill would still allow a parent or guardian to buy a gun for their children, and it would not affect current laws on firearm possession.
"Delaware needs to lead on this issue," Schwartzkopf said. "We may not be able to stop every mass shooting, but we can try to help minimize the impacts." Only Hawaii and Illinois require long-gun purchasers to be 21 years old, according to the Giffords Law Center.
HB 330 was introduced Thursday with 23 co-sponsors. It's been assigned to the House Administration Committee. While Schwartzkopf wouldn't speculate on how contentious the bill would be in the General Assembly, he urged his fellow lawmakers not to focus on their party affiliation when considering the measure. "It's not a Democrat or Republican issue. None of that is. It's a safety issue for our children," Schwartzkopf said.
Last week, Gov. John Carney, a Democrat, called for a ban on the sale of assault-style rifles and bump stock devices in the state.
"We can still, I believe, regulate and restrict assault weapons and respect people's Second Amendment rights, so that's what we'll try to do," Carney told WHYY earlier this week.
The governor also called for lawmakers to pass legislation designed to keep weapons out of the hands of those deemed mentally ill.