Preservation fight over West Philly townhouses continues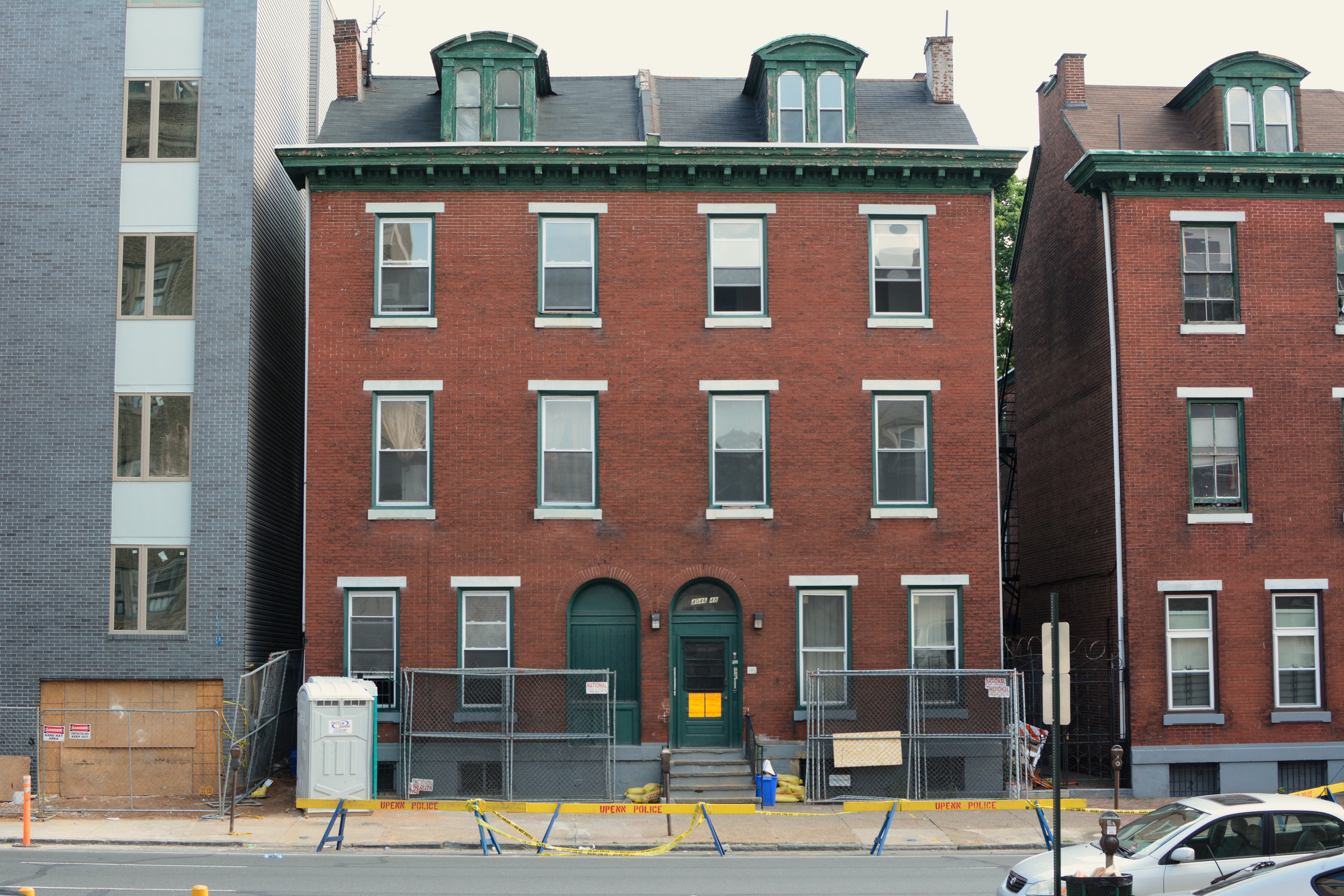 A pair of Gilded Age-era townhomes in West Philadelphia had their death sentences stayed Friday morning, allowing preservationists a sigh of, perhaps temporary, relief.*
In a lengthy hearing Friday morning, Judge Linda Carpenter stayed the demolition, prolonging a preservation battle between real estate developer University Realty and the University City Historical Society.
The fight, over two mid-19th century properties at 4046-48 Chestnut Street, began in May, when the Historical Society filed an application for historical designation just as University Realty received its demolition permits. Judge Carpenter granted a temporary injunction setting a court date for next week to fully evaluate the matter.
Whether the two buildings will join their recently demolished neighbor, 4042 Chestnut, will depend less on the merits of construction versus preservation, and more on whether each party—the Historical Society, and University Realty—filed or received various pieces of paperwork. In granting the temporary restraining order against demolition, Judge Carpenter ruled that there was enough merit to the Historical Society's claim of submitting the designation paperwork first to order a full hearing.
Both a permit for demolition and an application for historical designation for the Chestnut Street properties were filed at around the same time, leading to a lengthy debate over which had been filed first, and, within the purview of the city statutes governing historical designation, whether the permit for demolition was filed far enough in advance to void the application for historical designation.
The Historical Commission's complicated statutory language further muddled things, drawing out this preliminary hearing for days.
Hal Schirmer, who represented the University City Historical Society, said that all parties agreed "some parts of the language [of the ordinance] were poorly written," leading to varied interpretations of the Historical Commission's standards and guidelines for how buildings can be given historical designation.
The ambiguous nature of a particular sentence in the Historical Commission's ordinance has contributed to the impasse between parties. There are "two versions" of how to interpret the particular sentence in question, Schirmer noted, leading to varied interpretations.
Judge Carpenter scheduled the hearing for June 23rd at 11 a.m.
*CORRECTION: This sentence originally referred to the buildings as "antebellum", under the mistaken belief that they were built in the 1850s. They were built in the 1870s.
WHYY is your source for fact-based, in-depth journalism and information. As a nonprofit organization, we rely on financial support from readers like you. Please give today.