'This is step one': Politicians, police, Philly residents go head-to-head on institutional racism
One week after she'd diffused tensions with protesters in her West Philadelphia district by getting them on the phone with Mayor Jim Kenney, City Councilmember Jamie Gauthier made good on the promise she made to hold a meeting with officials.
For several hours on Sunday afternoon, a group of Philadelphia residents, elected officials and a handful of police officers gathered in a small conference room, sat in a circle facing one another and embarked on a discussion about systemic racism in policing. Kenney did not attend.
Gauthier hosted the meeting with and state Rep. Joanna McClinton, both Democrats who represent districts that cover West and Southwest Philadelphia. Gauthier's Chief of Staff, Erica Atwood, served as emcee and kicked off the gathering by asking people how they were feeling.
A woman named Janelle said she felt motivated and ready for a conversation. Malcolm said he felt optimistic. Maya, who had mostly lost her voice protesting, said she'd been going to sleep disturbed every night, and waking up disturbed. Samir felt emotionally drained. Robin Wimberly, a deputy police commissioner, said she felt things were not OK, but that she was hoping to find partners "willing to work to make changes."
The group was mostly Black, as were all the police officers. And they sat down with a big goal: to come up with solutions in response to mass protests against police brutality that have swept Philadelphia and cities across the country for more than a week. The protests follow the death of George Floyd, who was killed by a Minneapolis police officer who knelt on his neck for nearly nine minutes. The officer, Derek Chauvin, now faces a second-degree murder charge.
Many of the participants were worried about police funding.
Why, one woman wanted to know, is Kenney proposing cutting nearly every part of the city's budget — including community oversight of policing — but proposing $23 million new dollars for the police department?
"How is that even effective right now?" she asked.
Another woman said she wanted to disarm the police and argued that there are "few situations that require guns." A third felt the police presence is far too high in many neighborhoods.
The officers in attendance repeatedly noted they are residents of Philadelphia too and have as much love for the city as other residents.
Wimberly shared that growing up in North Philadelphia, she only had negative interactions with the exclusively white police officers who patrolled her neighborhood — and that's why she wanted to join the force.
"I decided that I'm going to become a police officer to make change," she said.
She pushed back strongly against the idea of cutting police funding, arguing that "defunding the police doesn't solve anything."
"We have to fund the police so we can teach our officers racial bias training, that Black lives do matter," she said. "We have to teach them, and that comes with funding."
Derrick Wood, a longtime inspector for the Philadelphia Police Department, argued that the young people who are fed up with police need to work with them, not call for defunding, restructuring or abolition of departments, as most members of the Minneapolis City Council vowed on Sunday.
"You can be woke and also work with the police as well," Wood said, noting that he believes the department has made strides in becoming more transparent. "It can't be a one-way street. Not saying you never had a bad experience — what I'm saying is that a lot of people are misinformed because they don't want to work with us."
The other members of the discussion argued, in turn, that the officers were being defensive and weren't really hearing their arguments.
Maya, the protester who had lost her voice, chimed in with a rebuttal. Policing in its current form, she said, is an institution founded on systemic racism that stems directly from slavery — and the solution isn't more Black police officers or police working more closely with community members.
"If Black people wake up and understand the concept of systematic racism … they will see that they do not need to work for the system to protect their people, period," she said.
"The system was not built for us. You're telling me what you're doing in your community, but you're still working for a system that was built to break it down and built to keep it the way it is."
The conversation was heated, and the group nearly broke into shouting several times. But it was also cordial, and by the end of the nearly three-hour session, a windowed wall of the conference room was entirely covered with orange sheets of paper scribbled with ideas.
Gauthier said she now has a few concrete ideas she intends to bring back to City Council — and one of them is a serious look at what it would mean to "defund" the police.
"When I hear people say 'defund the police,' I'm not hearing them say, 'Don't replace that with anything else,'" she said. "I'm hearing them say, 'Don't just invest in police, invest in the other things that keep communities safe, that keep people from having to be in contact with the criminal justice system in the first place.'"
Those things could be education, housing, community programs or fair wages, Gauthier said — adding that she knows a conversation about reframing criminal justice in this way won't be quick or easy.
"This is step one," she said.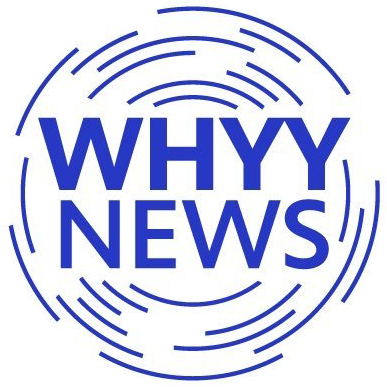 Get daily updates from WHYY News!
WHYY is your source for fact-based, in-depth journalism and information. As a nonprofit organization, we rely on financial support from readers like you. Please give today.