Police pursue stolen van to Manayunk, search for driver ensues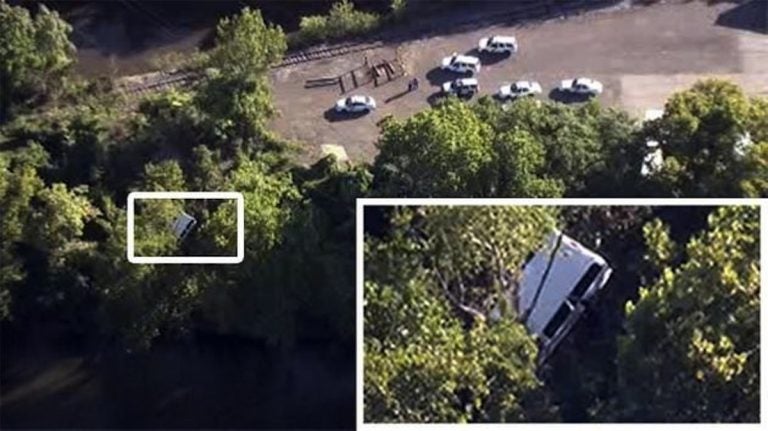 Around 6:45 a.m. on Tuesday morning a man stole a white van from 2nd and Christian streets in Queen Village. According to NBC10, a police chase of the stolen van went through several neighborhoods before police caught up to it in Manayunk.
According to NBC10, witnesses saw the van speed down Flat Rock Road and then crash into an embankment near the PaperWorks Industries.
Police believe the driver is either hiding in the brush or the river. The area is being searched by foot, boat and K9 officers.
No description of the man who was driving the car has been released.
Check back for additonal details.