The 2016 Wildwood Polar Plunge is Jan. 16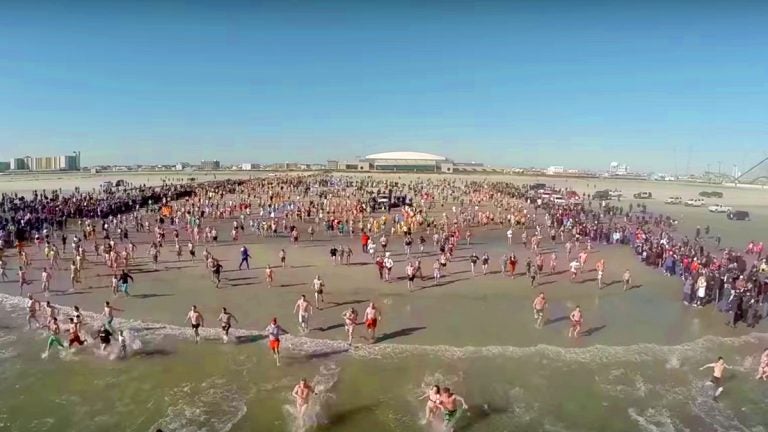 The 10th annual Polar Plunge returns to Wildwood on Saturday, Jan. 16, proving there's bravery in numbers and in daring feats to support good causes.
The fundraiser, held on the beach near the Wildwood Convention Center, benefits Special Olympics New Jersey, the non-profit organization which provides free sports training and competitions for children and adults with intellectual disabilities.
Last year's plunge raised over $348,000.
Participants need to pledge at least $100 to plunge ($125 day of event), some of which can be off-set by pledge donations from others. Groups of 10 or more can also participate as a team.
Registration for the event opens at 10 a.m. and the plunge takes place at 1 p.m.
Saturday, Jan. 16, 10 a.m. to 1:30 p.m. – 4501 Boardwalk, Wildwood, NJ.
Related: Seaside Heights polar bear plunge raises $1.1 million for Special Olympics