PlanPhilly will focus intently on the politics that impact design, planning and development in Philadelphia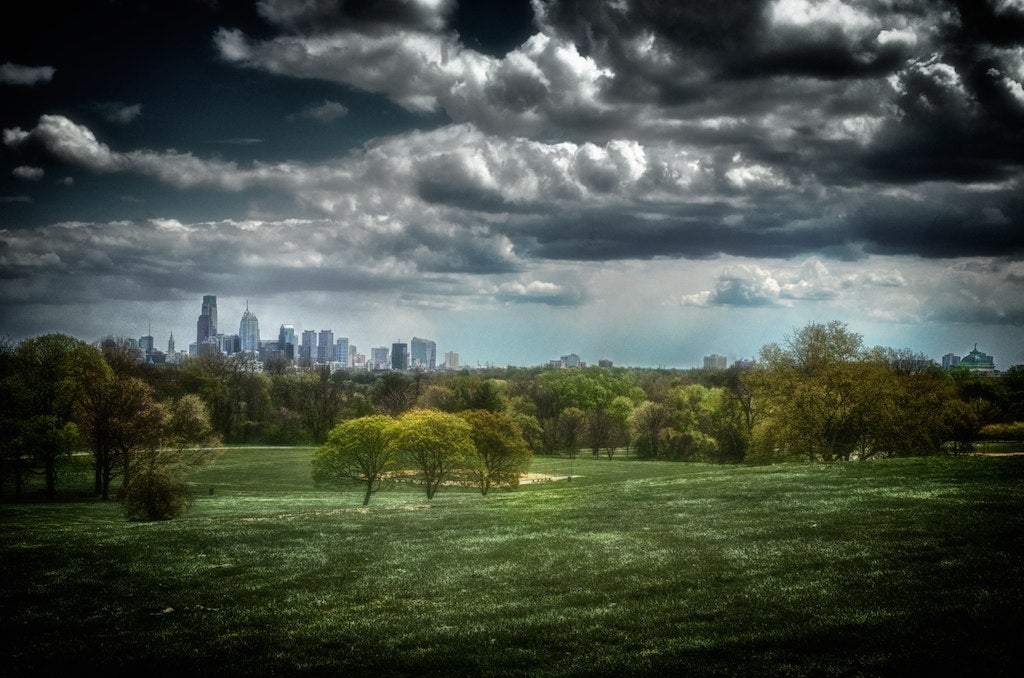 Since 2007, PlanPhilly, has informed and engaged citizens in the design, planning and development processes in Philadelphia.
As a professionally-staffed, non-partisan news watchdog we have worked hard to create transparency around city planning and development, zoning reform, waterfront revitalization, historic preservation and transportation utility.
Through our work, city commissions and departments that manage the built environment have become more open, transparent and collaborative.
Now PlanPhilly is going to pivot and dive deeper.
During the next year we are going to team up with PennPraxis to produce Blueprint2015: Building a 21st Century Philadelphia. The project will combine planning and reporting efforts to establish an agenda for candidates for mayor and City Council in the 2015 races. We hope to ensure a substantive debate around issues such as infrastructure, equity, development reform, parks and public spaces, neighborhood change, preservation and transportation policy.
In many ways the Blueprint 2015 project is an extension of the values we've long held dear: Philadelphia deserves a quality public environment, a professional planning ecosystem, and transparent and accountable government. Those core concepts remain the foundation of this new work. What's new is our focus.
Practically speaking, while we'll be focused less on turning out stories daily, we will increase our video coverage of all commissions associated with planning, preservation and development. We also will make more connections by engaging you and learning about what makes your neighborhoods work (or not), and what your hopes are for improving our city.
I want you to hear about the new direction directly from the reporters and editors whose coverage of development trends, neighborhood planning issues and transportation and housing policies will help identify best practices, fully engage our audience and get candidates on-the-record around the future of these issues.
Jared Brey, Economic development reporter
"For the past few years at PlanPhilly, I've been covering issues related to real estate development and planning from a zoning perspective. There's been a specific reason for that and a general one. Specifically, the city was completing its first major overhaul of the zoning code in fifty years, and so there were a lot of policy and process questions up in the air. More generally, the zoning maps are a city's expression of preference about what types of development it wants to see take place in different areas. (I say preference here and not requirement because Philadelphia's zoning board continues to hand out variances like they are going out of style.)
"But while City Council has amended and will continue to amend the new code, the biggest policy questions with respect to zoning are settled, for the time being. So in the run-up to next year's primary election for Mayor and City Council, I'll be shifting the focus of my coverage to issues that Philly's next group of elected officials will be able to shape in significant ways. This will still include zoning—the Philadelphia2035 district remapping process is incomplete, and the make-up of the Planning Commission and its staffing are substantially controlled by the Mayor's office—but it will expand to include other issues of economic development.
"What are the city's and candidates' priorities for new development in the coming term? Will there be a push for new affordable housing or more housing overall, and by what policies? If we're trying to attract new businesses, what kinds, and by what methods? Initiatives that adjust the tax burden citywide or programs that subsidize specific industries? What tools can the city use to not only shape but augment the built environment while managing its relationship to the natural one? And what impacts are these policies likely to have on neighborhoods—particularly those outside the core of the city?
"I plan to ask and attempt to answer all of these questions in the coming months. Please reach out with ideas and recommendations on how best to tackle these issues."
Kellie Patrick Gates, Neighborhood change reporter
"What makes a neighborhood successful? Who decides what changes are needed, and what a neighborhood should fight to preserve? And does change always come with both winners and losers?
"I hope to at least get closer to the truth about what happens to long-time residents of neighborhoods that change – particularly those who didn't have a lot of money at the start. Do they reap the benefits of rising property values? Or are they displaced? How well will new city policies protect long-time home owners? And what of renters, who don't own the buildings that have become more valuable?
"Those are some of the big issues I'll do my best to tackle in the coming year. I hope by talking to residents and civic leaders from neighborhoods that have already changed, and examining data, I can learn what worked and what didn't and how people from different economic backgrounds faired.
"I'll report what's happening in neighborhoods where change has happened or begun, and on the goals and concerns of people in those where the market is predicted to heat up. I will talk to local and national experts, and to community leaders from neighborhoods in other cities, to learn what can be done to foster sustainable and equitable development and growth.
"I'll also spend part of this year looking at how the next mayor, and the next crop of mayoral appointees to city agencies and quasi-city boards, might impact neighborhood and city-wide planning and development.
"Just writing these goals scares me a little. I am going to need help. Please contact me to talk about what changes you've witnessed in your neighborhood, those that need to come, or those that you worry will come. Bonus points if you're willing to show me."
Jon Geeting, Engagement Editor
"PlanPhilly and PennPraxis have done amazing work starting debates and elevating the discourse around zoning, development, and transportation issues in Philadelphia over the past several years. And Blueprint 2015 is the logical next step.
"My role will be to amplify the work of these two organizations by cultivating a dedicated community of interest around these issues, and tapping into that community's knowledge to better inform our reporters, Penn Praxis researchers, and ultimately our aspiring city leaders, about what you want out of the 2015 campaign.
"In addition to promoting our original reporting and analysis, I'll also be sharing more reporting from other news organizations, non-profits, and citizen advocates, to make sure the 2015 conversation centers on a greater vision for a modern Philadelphia, rather than gravitating toward the baser side of politics.
"I'll be providing more of the context you need to understand the news, and through blog posts, graphics, Storify threads, videos, and other media, I'll attempt to weave together all the data, reporting, and narratives our team will be producing to paint a fuller picture of what's at stake in this campaign.
"To be successful, we need to hear from you. Tell us what you think is at stake. Tell us what's working, what's not working, and how we can help you be an informed citizen in this campaign. Send us emails, photos, and tweets. Chime in and debate the issues (respectfully!) on our Facebook page, attend our events, and take advantage of all the opportunities we'll be providing for you to add your voice to this effort over the next few months. The more people who participate, the higher the bar we'll set for the next four years."
WHYY is your source for fact-based, in-depth journalism and information. As a nonprofit organization, we rely on financial support from readers like you. Please give today.