PHS begins to plant plans for transformed spaces, including new Kelly Drive entrance for Laurel Hill
In 2013, the Pennsylvania Horticultural Society identified seven areas across the city where its Civic Landscape Initiative would work to "transform the landscape" and create "memorable public art spaces."
While that might sound wildly ambitious for the group best known for the Flower Show and Pop-Up Gardens, PHS actually has a long history of improving Philly's landscape: the Azalea Garden, Logan Square, Penn's Landing, Las Parcelas, and the backside of the Philadelphia Museum of Art all look nice today thanks to PHS.
After two years of countless conversations with community groups and lots of planning with partner organizations, the Initiative's first of many projects is almost set to shove off and start shoveling. Starting early this summer and hopefully finishing by June, PHS will overhaul the intersection of Kelly Drive and West Hunting Park Avenue to make it safer, greener and, most importantly, more inviting – a new entrance to the Laurel Hill Cemetery will be added.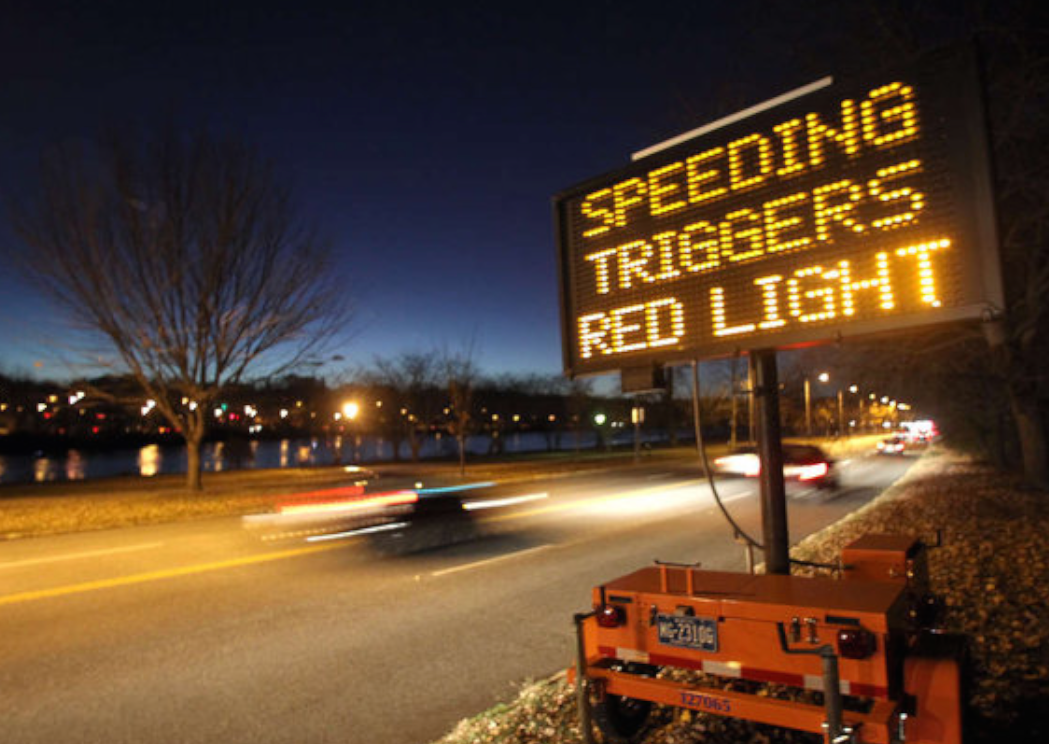 Kelly Drive has long been a notorious stretch for speeding. Despite a 35 mph speed limit, a Streets Department study found the average speed of the 25,000 drivers was 54.8 mph. That inspired a novel attempt to get drivers to slow down by automatically turning the traffic light at Fountain Green Drive red if sensors along the road detected excessive speeding.
What is currently a traffic island at the intersection will become a landscaped entrance to Laurel Hill Cemetery. "We want to encourage people to cross Kelly Drive and access the Cemetery as the public space it can be," said PHS Parks Project Manager Tammy Leigh DeMent. That requires traffic calming, so bump outs and a new crosswalk will be added, and the slip lane from Hunting Park onto Kelly's westbound side removed.
According to DeMent, it won't be missed: Traffic observations showed that "most people go to the light and make a right, as opposed to using that slip lane." A carefully-coiffed Mother Nature will step into that asphalt void when PHS plants shrubs and perennials where cars once sped.
The new plants won't just be pretty, either: they'll help soak up stormwater and improve drainage along the oft-flooded avenue. "It's going to be like a rain garden," said Pete Hoskins, Laurel Hill's President. "The idea is to help capture as much water, naturally, as possible."
All the greenery and pedestrian safety improvements will serve as a landscaped apron for a new stairwell entrance to Laurel Hill. New directional and descriptive signs will welcome, direct and educate visitors.
For those already in the know, Laurel Hill is a bucolic, peaceful park offering magnificent views and plenty of trails for joggers and strollers alike. While hanging out in a graveyard might strike some as morbid, you don't need to be The Cure listening Goth to enjoy Laurel Hill. Victorian cemeteries like Laurel Hill and the Woodlands were designed to function as public gardens.
Hoskins noted that Laurel Hill has been trying for 10 years to "bring the old lady back to her glory" and expects the new entrance will help new visitors access its rolling hills. The current entrance is located on the other side of the Cemetery, on Ridge Avenue, and lacks convenient parking. With the Kelly Drive entrance, Laurel Hill is expecting a new audience of Schuylkill River Trail runners, walkers and bikers and they are now planning new programming in addition to their current array of events.
While everything is set to overhaul the cemetery side of Kelly Drive, PHS's plans include improvements to the riverside as well. Funds are still being raised for that phase, which doesn't currently have an estimated starting date.
PHS and Laurel Hill aren't working alone on this. Between the two of them, DeMent and Hoskins mentioned collaboration or financial support (the improvements will cost about $550,000) from the following: Philadelphia Parks and Recreation, the William Penn Foundation, PennPraxis, the Fairmount Park Conservancy, East Fairmount Park Coalition, PennDOT, Visit Philadelphia, the Philadelphia Streets Department, the Philadelphia Water Department, the Buck Family, and the Pew Center on Arts and Heritage.
MORE ON THE WAY
PHS considers the Kelly Drive project part of the Civic Landscape Initiative's West Girard Avenue area, something DeMent admits is a stretch by every meaning of the word. Girard Avenue sits about a mile south of the Kelly/Hunting Park intersection. But "its about us pulling together green space," says Dement.
In addition to Girard, the Initiative identified Philadelphia International Airport, the Northeast Corridor, Broad Street (divided in North, Central and South areas) and Vine Street.
PHS categorizes each of their projects as either an Image Maker, a Place Maker or a Partner Maker. Image Makers are gateway projects that DeMent hopes will "elevate the visual experience and create [a] sense of place." She described improving the landscape near the Airport and building a "Welcome to Philadelphia" sign along Amtrak's entrance to the city.
The Kelly Drive intersection project and the Initiative's still nebulous plans for Broad Street are both a Place Maker type projects, which aim to create a "grand civic statement." The Partner Maker projects will be focused on community building.
Most of the areas are still in early planning stages, but some preliminary renderings by Locus Partners provide an idea for the Initiative's aspirations. Along Broad, the hope is to connect City Hall and Dilworth Plaza with the Convention Center by providing more green spaces. DeMent also hopes to improve Reyburn Plaza, the harsh concrete expanse surrounding the Municipal Services Building and make it more inviting.
But all of that is still far away, with real design development still waiting to be done. While there is a chance Broad Street could see substantial greening before the DNC in 2016, there is no hope before the Pope this fall.
(PHS/Locus Partners)

(PHS/Locus Partners)

(PHS/Locus Partners)

(PHS/Locus Partners)

(PHS/Locus Partners)

(PHS/Locus Partners)
ALL GOOD IN THE HOOD
In addition to the seven areas, the Civic Landscape Initiative also asked community groups to submit proposals for a "Neighborhood Placemaking Grant". From over 150 letters of interest, PHS asked 23 projects to submit formal applications. From those, three to four will receive grants ranging from $7,500 to $25,000 to beautify the neighborhood. While all of the grants are literally seed money, some will be used as figurative seed money that will inspire matching contributions to support larger projects.
In addition to the funding, PHS will help the recipients manage their projects. Dement said she expects to get final applications over the next two weeks and hopes to name the recipients in May.