PHL Local Gaming: We'd be quickest to open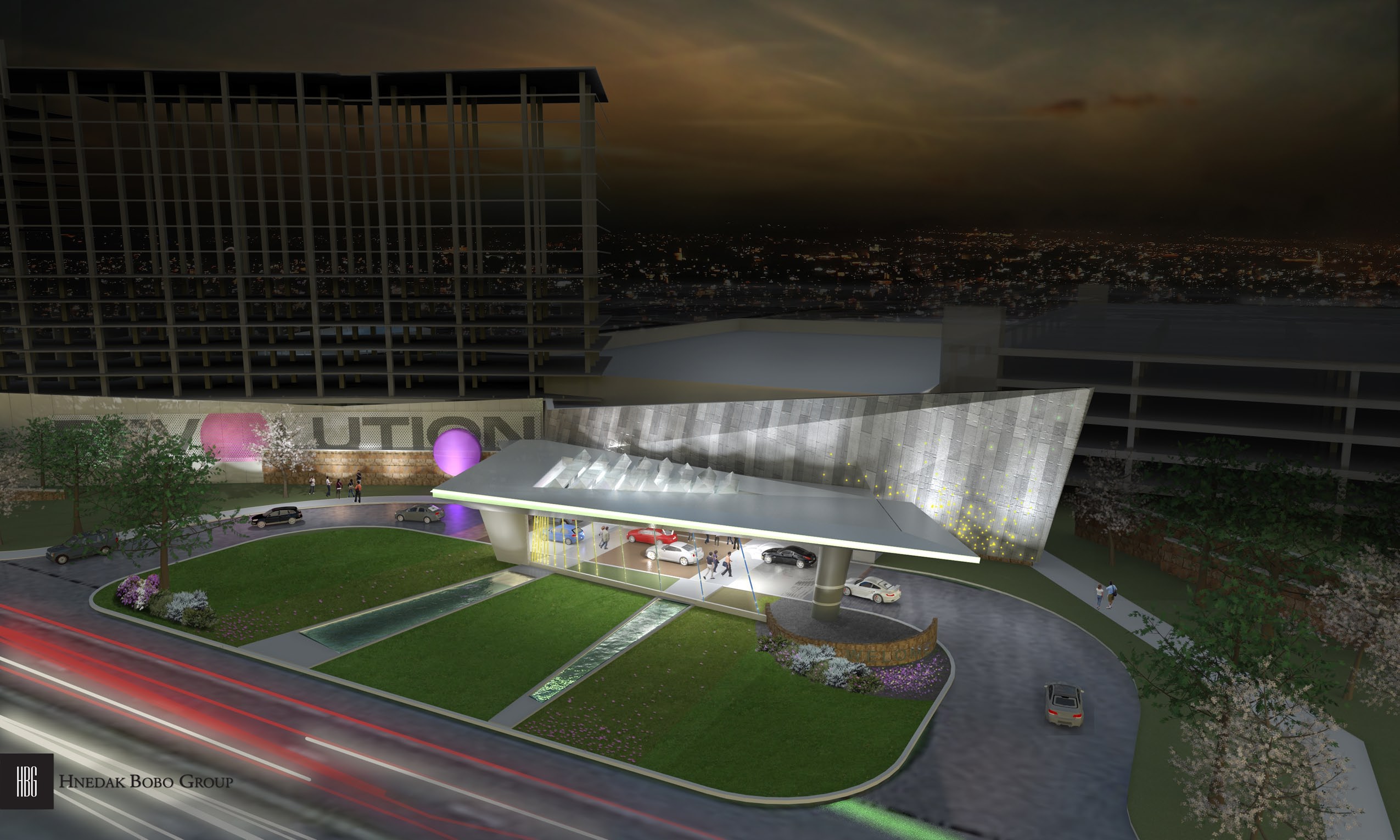 The team hoping to help produce CEO Joe Procacci produce a casino says its ability to quickly turn the Plant 5 Warehouse into a casino is one big reason why the state should award them the city's second gaming license.
During a press presentation and site tour, representatives of PHL Local Gaming said if they win the license, they could turn the refrigerated building that Tuesday held watermelons, peppers and citrus fruit into a casino with 1,350 slot machines and 55 table games within nine months of receiving city permits. This, PHL claims, is about six months faster than the competition could open the doors of their proposals.
If they get the license to build on the 25-acre plot, Procacci said he'd like to build other entertainment-related businesses on an adjacent parcel, also about 25 acres, now owned by the Philadelphia Industrial Development Corp.
Procacci said he hasn't pitched anything to PIDC yet. "It all hinges on whether we get the license," he said.
Jeff Hutwelker, senior project manager from LF Driscoll Co., described the existing 84,000-square foot warehouse as a ready-for-work shell that already has a solid structure, utilities, environmental clearances and other basics. Mostly what PHL would be doing is making the interior more comfortable and changing the appearance of the place, he said. Videos of the presentation, including more details from the architect, are posted below this story.
The proposed casino would open with its modern-looking entrance in place, said Richard Gardner, principal and lead architect at Hnedak Bobo Group. The entrance experience is important, he said, and it is almost like another logo. Gardner said the hotel tower would also come to represent the casino. This portion of the project would go under construction after opening. After this work, the casino would contain 2,400 slots and 105 table games, Hutwelker said.
The team doesn't like it when people refer to these steps as project phases. "You're not going to see SugarHouse here," PHL Local Gaming Community Relations vice president John O'Riordan said. "This is an accelerated opening." The proposal before the gaming board includes the entire project, Hutwelker said. It's just that part of it can open early.
Gardner and O'Riordan presented new renderings of eating spaces and hotel room spaces during the presentation.
On a driving tour of the neighborhood, Procacci Brothers executive vice president George Binck and O'Riordan said their site was the best option – even among the three proposed for South Philadelphia – because its Packer and Front streets location near I-76 and I-95 eliminates prospective customers' need to travel through any neighborhoods. And the closest neighborhood is more than a mile away, they said.
The Pennsylvania Gaming Control Board is expected to make a decision regarding the license early next year. The other applicants trying to convince the board their proposal is best:
The Provence, Tower Entertainment, 400 N. Broad Street.
Hollywood Casino, PA Gaming Ventures, LLC, 700 Packer Avenue.
Wynn Philadelphia, Wynn PA, Inc, 2001 Beach Street and 2001 through 2005 Richmond Street.
Market8, Market East Associations, 8th and Market streets.
Live! Hotel and Casino, Stadium Casino, LLC, 900 Packer Avenue.
On Tuesday, the PHL Local team pledged to hire locally. "Seventy-five percent of Joe's workers come from Philadelphia, and 35 percent from South Philadelphia," Binck said. "That is a ratio we intend to keep with Casino Revolution." The casino would create 1,235 construction jobs, and the casino will employ 1,369 people. The 25 people who work at Warehouse 5 wouldn't lose their jobs, either – they would be moved to another Procacci facility, Procacci said.
Whitman Council has voted in support of the project. Board Member Laura McColgan supports it as an individual, largely because her community needs jobs, she said.
She asked presenters how they would ensure the local hires they talked about, and wasn't satisfied with the answer she got.
"It's not going to be a rigid, rigid quota system," O'Riordan told her, but hiring patterns would be monitored. "But given our hiring practices in the past, it's been pretty consistent over time," he said. "We're pretty confident."
McColgan said other new hiring entities in the neighborhood "drop applications off at Whitman Council" so that local people have a first crack at applying. She wanted to hear something more like that, she said.
Ed McBride, also a Whitman Council board member, said he's not worried. "Joe Procacci and his company have had a good history with the neighborhoods," he said. "He has hired local people, and he says he will continue."
The current view of the produce warehouse Procacci wants to turn into a casino

Proposed Casino Revolution entry

Proposed Casino Revolution, with tower under construction

George Bink, executive vice president at Procacci Brothers, leads a media tour

Joe Procacci

Watermelons at the Procacci warehouse

Boxes of fruit in the warehouse PHL Local Gaming wants to turn into a casino

The dark rectangle is the early open part of the proposed Casino Revolution

Proposed Casino Revolution steakhouse

Proposed Casino Revolution Italian Restaurant reception

Proposed Casino Revolution buffet

Rendering of Casino Revolution suite

Rendering of Casino Revolution hotel suite bathroom.

Rendering of Casino Revolution
WHYY is your source for fact-based, in-depth journalism and information. As a nonprofit organization, we rely on financial support from readers like you. Please give today.