Philly youth rally, cry for peace in neighborhoods plagued by gun violence
As gun violence continues to surge in the city, young Philadelphians say they're tired of seeing people their age increasingly caught in the crossfire.
As gun violence continues to surge in the city, young Philadelphians say they're tired of seeing people their age increasingly caught in the crossfire.
A group of 20 teens and young adults marched from Center City to South Philadelphia Sunday afternoon in an effort to get their message denouncing gun violence directly to those committing the shootings. As the group marched down to South Philly, they chanted, "Stop the violence!" "Stop killing us!" "Put the guns down!" and "Hands up, don't shoot!"
"The message is for people who come from the other America, also known as 'the hood,'" said Khaleef A. Alexander, one of the organizers of the "Enough is Enough" rally.
"We got people disrespecting us on the TV and the media every day," said Alexander, adding people should know they "don't need to hurt their own kind" and add to the many troubles Black Philadelphians already face.
"It's a lot of other things going on that's plaguing our community and distracting our community, so we got to come together as a collective and unite," he said. "We can't unite ever if this stuff is going on. We got 300 homicides and it's not even September."
Following the "enough is enough" march demanding an end to gun violence. Young people are taking the lead today. They say they're tired of living in fear of getting shot. They're marching from CC to Snyder and 5th so their message can reach people doing the shooting pic.twitter.com/tFTIWiYXZs

— Ximena Conde (@RadioXimena) August 30, 2020

Alexander is part of a new youth collective pushing for an end to the shootings, because they're tired of living in fear of getting hit with a stray bullet whenever they leave their homes.
As of last Monday, city police reported close to 1,300 shooting victims in the city this year, a 40% increase from the same time in 2019. More than 100 of those shot were juveniles.
Last weekend, at least five teens were shot late Saturday night into early Sunday morning. One of them, a 16-year-old, died from his injuries.
This weekend, another string of shootings took place across the city, including one in North Philly that left one man dead and another injured, FOX 29 reported. Another 33-year-old man died after he was shot at least five times while speaking to police officers outside a large house party in Strawberry Mansion early Sunday, according to 6ABC. Philadelphia police did not immediately respond to a request for more comprehensive information about shootings that took place in the city this weekend.
The small group is on snyder and 5th where two people were shot ~two weeks ago. They're blocking traffic with caution tape. The young lady in the middle of the street represents all the people who've been killed by guns this year pic.twitter.com/K0AZTQl5Fw

— Ximena Conde (@RadioXimena) August 30, 2020

To make matters worse, "Enough is Enough" organizers said, messages about job resources and other support are not reaching the perpetrators of gun violence, who are not hearing the cries for peace and solutions offered at the rallies, town halls or city council hearings on the issue either.
The city is trying to tackle this problem with its Group Violence Intervention program, launched in Southwest Philadelphia earlier this month. The program connects small groups of people involved in gun violence, identified with the help of police, to social workers and community activists who offer support that may entice them to put the guns down.
The young activists hope to do something similar and by marching through neighborhoods they know to be experiencing gun violence. In July, they marched nearly five miles in extreme heat from Center City to North Philly. This Sunday, they marched to Snyder Avenue and 5th Street in South Philadelphia.
However, organizers noted the turnout was small compared to other marches demanding justice for Black people killed by police.
"I'm honestly saddened that people are not here and we're not strong in numbers," said 22-year-old Darriene Johnson. "I think people feel it's a never-ending cycle and there's no hope for our communities because this is something that has been so deeply rooted for years."
Johnson said she also thinks some young people may think this sort of activism is corny — or fear that even attending a march denouncing the violence could make them look like a "snitch" and paint a target on their back.
This is the last anti-gun violence march the collective has planned for the summer. Organizers say they're going to regroup and help families struggling financially because of the COVID-19 pandemic, as well as get ready for the November general election.
While several people marching lamented the low turnout Sunday, organizer Shanile Bovell remained optimistic.
"I'll take anything if it's more than one person," said Bovell. "That means the community is listening and to be honest, this is more than we had last time."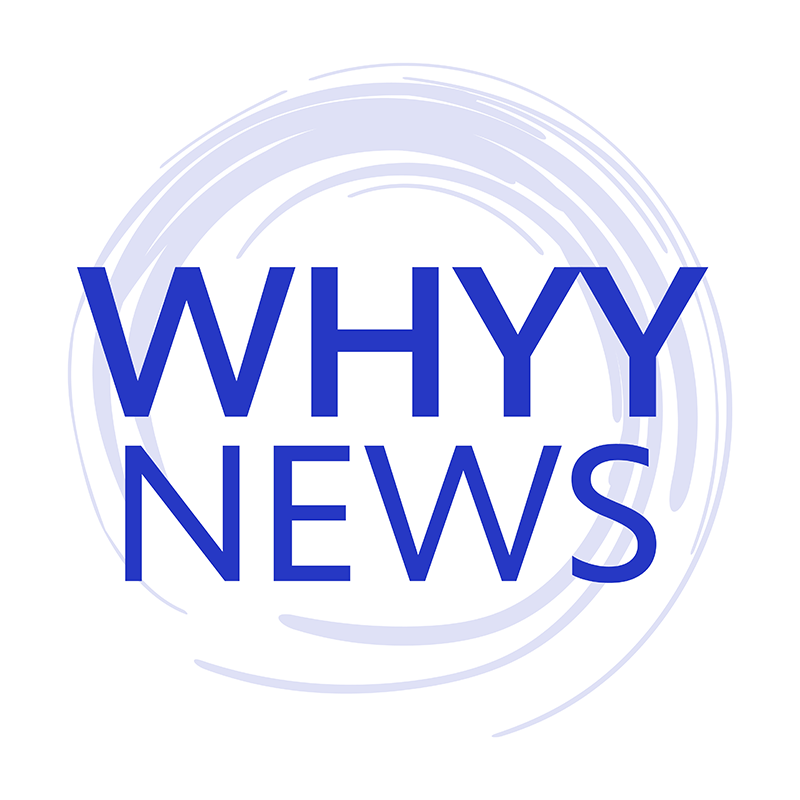 Get daily updates from WHYY News!
WHYY is your source for fact-based, in-depth journalism and information. As a nonprofit organization, we rely on financial support from readers like you. Please give today.