Philly ranked 6th for affordable middle-income housing in national survey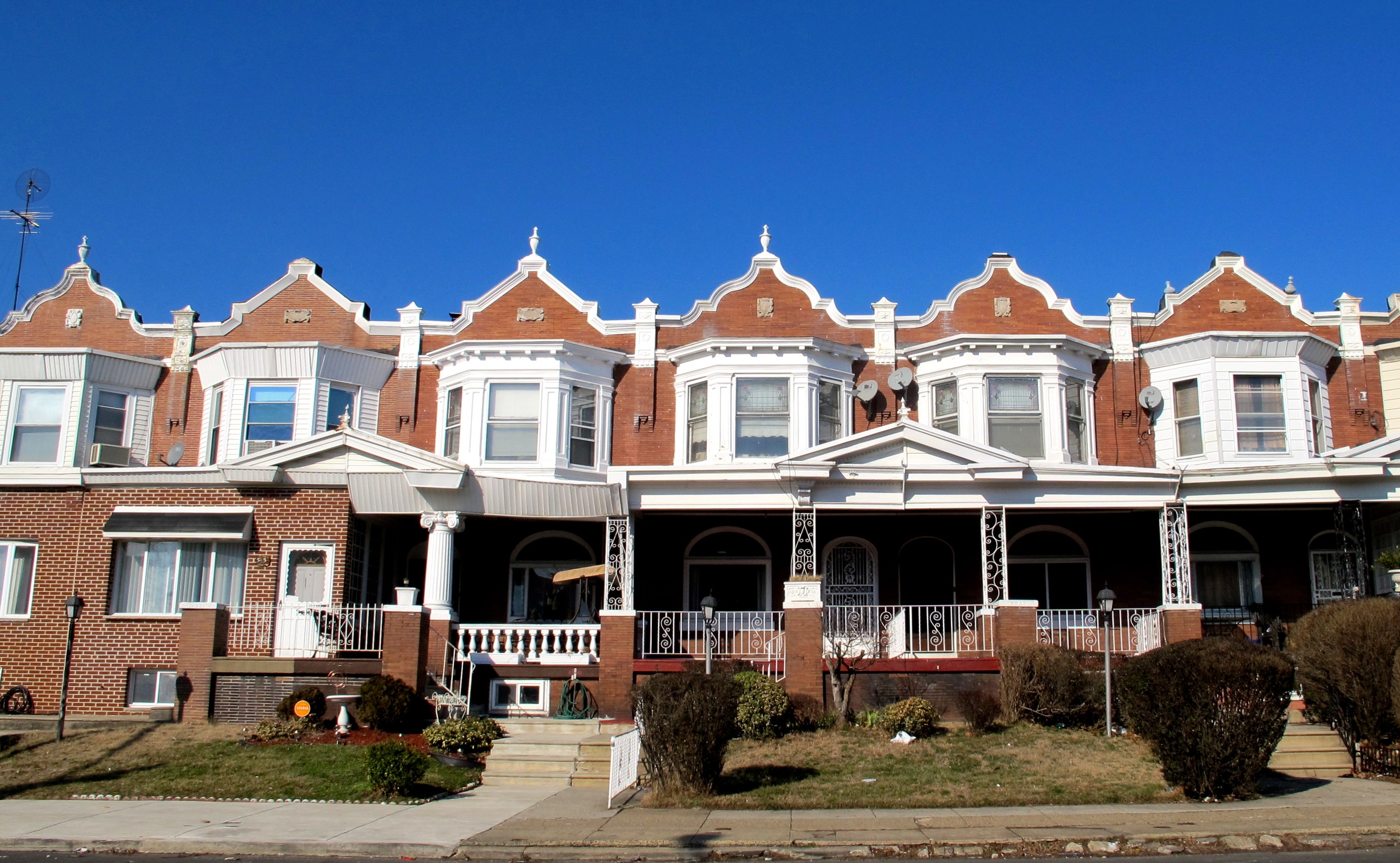 This week, the online real estate company Redfin released a report on the affordability of homeownership for families making the metropolitan area's median income in America's 40 largest cities. The research focused on two-to-four bedroom houses and found that more than half of the homes listed for sale last month were affordable to what Redfin described as a "working class" household.
Philadelphia made it into the top ten for affordability, behind only the Detroit, Cleveland, Baltimore, Memphis, and Columbus, Ohio. There were huge variations depending on the locale, of course. In San Francisco only three percent of homes were affordable to these households, while in Detroit 97 percent of homes were affordable to them.
82 percent of Philly's two-to-four bedroom houses for sale were affordable for households making the metro area's median income. The number fell six points between January of 2014, when the study begins, and July of this year. Redfin expects the percentage to continue falling, but probably not rapidly.
"That 6 percent drop is really low, not a big deal," says Eric Scharnhorst, Redfin's livability analyst. "In Oakland it dropped 35 percent, in Seattle 34 percent. The other thing that makes it not big of a deal, is you were starting at 88% of the inventory being available. It's kind of hard to go up from there."
Redfin's study looks at housing prices in the city itself, but uses the regional median income to define the slippery concept of what it calls "working class" households. Scharnhorst used the metropolitan area's median income to define the working class because in many West Coast urban areas, not to mention economic superstars like New York, the median income of the central city is dramatically higher than that of the region as a whole.
"Because there isn't an official, universal definition, we defined working class by 50th percentile household income for the metro region," writes Alina Ptaszynski, Redfin media spokesperson, in an email message. "You could also say 'Middle class.' 50th percentile is also rather optimistic. Definitions of working class are usually in the 25-55 percentile range."
Redfin wanted to see whether those who often work in the city at decent, but not outstanding, wages could potentially afford to live there as well (and generally found that they couldn't in cities like Seattle, Boston, and—surprisingly—Dallas).
But Philadelphia is more akin to the cities of the Rustbelt than to the economic superstars of the new economy like Seattle, where Redfin is based. The median household income of the Philadelphia metro region is $62,500, while the City of Philadelphia's median income is almost $37,000.
Redfin was quick to note that just because a house may be affordable to middle-income households across the region, that doesn't necessarily mean it was located in a desirable neighborhood. (And indeed, there is no indication that the working class or the middle class is streaming back into the city to buy these affordable houses.) Plus, Ptaszynski warned that the study shouldn't be interpreted to mean that there is no need for affordable housing in Philadelphia. There could still be a demand for affordability protections in neighborhoods with lower crime rates, greater accessibility to jobs, or high performing public schools — areas that are or could become beyond the reach of average Philadelphia households.
Redfin's study does reinforce the notion that Philadelphia, when looked at as a whole, still has more in common with struggling formerly industrial cities than with its prosperous Northeastern neighbors. The six percent decline in the percent of housing does provide a slight contrast to its other counterparts on the list of the ten most affordable big cities.
"In Cleveland 92 percent of two- to four- bedroom houses are affordable and in the last two and half years it dropped by one percent from 93 percent," says Scharnhorst. Philly's six percent drop might not be a big deal, "but it might be a signal that something is happening in Philly that isn't in Cleveland or Detroit. In Detroit it went from 96 percent—you'd think there'd be nowhere to go—but it went up to 97 percent."