Orchestra offers 'West Side Story' as fundraiser for Puerto Rico's recovery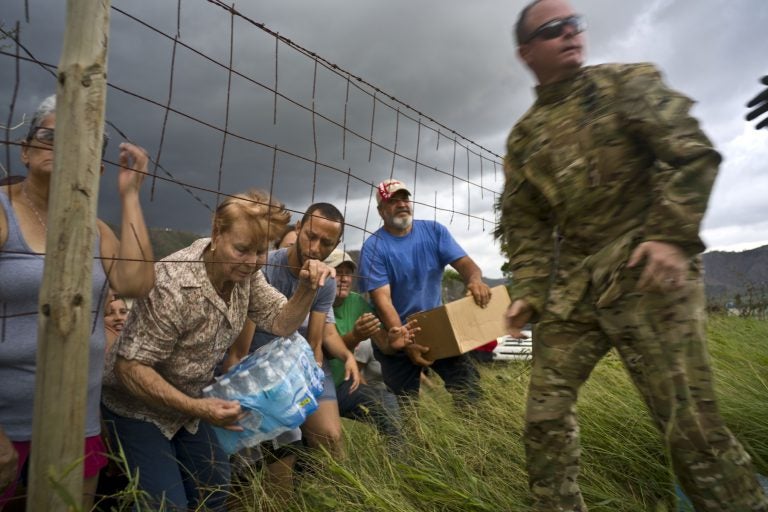 Until Sunday, the Philadelphia Orchestra will use its scheduled concert of Leonard Bernstein's "West Side Story" to raise money for  hurricane relief in Puerto Rico.
The concert — scheduled two years ago — was intended to be part of a citywide centennial celebration of Bernstein's birth.
"West Side Story" is set among Puerto Ricans living in New York. And orchestra CEO Alison Vulgamore — in partnership with the Kimmel Center and the Latino community arts organization Taller Puertorriqueno — believed it would be an appropriate moment to give audience members the opportunity to donate to help those in Puerto Rico recover from the storm's devastation.
"This came together through the orchestra doing 'West Side Story,' I had a conversation with Anne Ewers [CEO of the Kimmel Center] and a conversation with Taller Puertorriqueno, and said this is a moment we should grab, as the three of us," said Vulgamore. "I think we are leveraging each other's community work by coming together as a partnership to raise funds."
On Thursday, President Donald Trump indicated via Twitter that he may begin to rein in federal funding to aid Puerto Rico's  recovery.
"West Side Story" will be semi-staged, sung with movement and costumes while keeping the focus on the music. It will feature Grammy-winning opera singer Isabel Leonard as Maria, and Broadway singer Ryan Silverman as Tony.
"'West Side' story calls the questions in 'I Like To Be In America'," said Vulgamore. " 'Always the hurricanes blowing, always the population growing, and the money owing.' This work will remind us that … we have to help in this moment of utter need."
Editor's note: An earlier version of this article misidentified Taller Puertorriqueno, as a social services organization when in fact it is a community arts organization. We regret the error.