Philly NAACP chapter accuses SEPTA of 'toxic' work culture
At a press conference Sunday, some employees said racism played a role in their alleged mistreatment.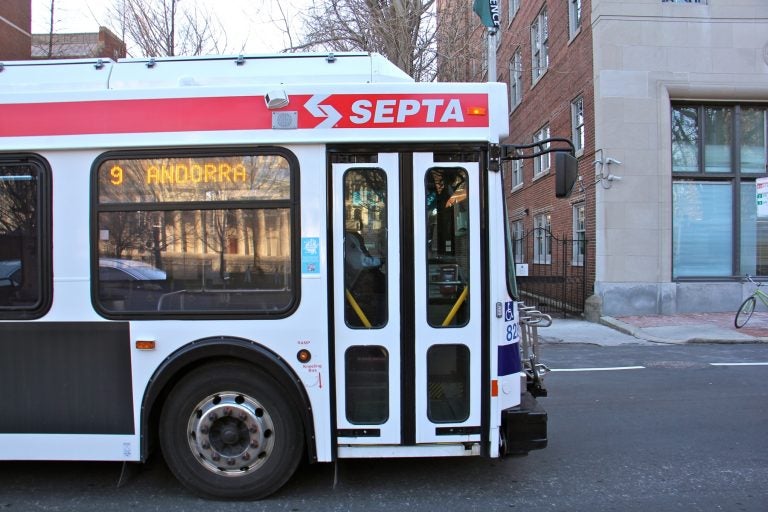 Over the weekend, the Philadelphia chapter of the NAACP accused SEPTA management of creating a "toxic" work environment among lower-level management of union-represented employees.
"Of course, their cases are all different," said local NAACP President Rodney Muhammad. "But the one thing that seemed common to all of them, they all felt harassed and some sense of employee abuse by lower-level management."
At a news conference Sunday, some of those employees said racism played a role in their alleged mistreatment. According to Muhammad, at least 18 current and former SEPTA employees have approached the NAACP with complaints in recent months.
While Muhammad described SEPTA's work culture as "toxic," he hesitated to directly accuse the transit authority of racism.
"There were charges of racism, but to be honest, I don't work there," said Muhammad. "It's very difficult for me to see a racist pattern because a large part of SEPTA's employee labor force is black people."
"So that doesn't say to me that they're discriminating based on race, but there are some that feel that they are," he added.
Still, Muhammad said that the number of complaints about firings for seemingly trivial matters and other allegations of disparate treatment of African-American employees led local NAACP chapter officials to speak twice with SEPTA's general manager Jeff Knueppel in private. After growing frustrated by the lack of a formal review of the dismissed employees' complaints, Muhammad held a news conference over the weekend to demand a hearing between SEPTA's higher-level managers and the disgruntled former workers.
SEPTA responded to the claims with a written statement: "SEPTA is committed to promoting diversity in all levels of its workforce and in all facets of the organization. We are dedicated to ensuring fair treatment for all employees, and take seriously any claims regarding racism, employee abuse or unfair termination. We welcome the opportunity to meet with Philadelphia NAACP President Rodney Muhammad again to discuss these matters of concerns."
When asked why he decided to intervene in a workplace culture issue that he declined to attribute to racism, Muhammad said he heard credible complaints that he felt were not being addressed.
"After interviewing several employees who didn't know each other, and interviewing them separately, the one thing and pattern that I'm getting from all of them is that there is something very unhealthy going on there [at SEPTA,]" he said.
"I've already heard from the head the [Transport Workers Union Local] 234," he said. "Some people feel that these people are not the best cases to represent this kind of thing because of the infractions they have had."
When asked for comment, a Local 234 representative said that "all of the employees featured were properly represented and taken through the grievance procedure," and that he'd pass the comment request on to Transport Workers Union 234 President Willie Brown, who is black.
According to SEPTA, minorities make up 64 percent of the authority's entire workforce but fill only 32 percent of management positions. As of the start of the current fiscal year, SEPTA had 1,912 management employees and 7,505 union-represented employees.
WHYY is your source for fact-based, in-depth journalism and information. As a nonprofit organization, we rely on financial support from readers like you. Please give today.