Philadelphia kicks off Immigrant Heritage Month
Philadelphia hopes a $75,000 grant will support families fleeing Afghanistan, Ukraine and Haiti.
Philadelphia kicked off its sixth annual Immigrant Heritage Month on Wednesday at City Hall to highlight and celebrate the contributions immigrants have made to the city. This year marks the sixth consecutive year that Philadelphia is participating in the national effort.
Throughout June, people can attend cultural events, such as the Philadelphia Latino Film Festival, the Chinese Cultural Festival, and Caribbean Heritage Day.
"To me, [Immigrant Heritage Month] means inclusion. It means recognizing that we are all unique and that we all have something that we can contribute to society," said Jennifer Joseph, deputy director of HIAS PA. "And it's really elevating the diversity of our city and the contribution of immigrants that they've made to this city, generation after generation."
Wednesday's kick-off event highlighted initiatives to help immigrants and refugees. The city announced a $75,000 grant from the Open Society Foundation that will help fund a Philadelphia Office of Immigrant Affairs proposal to launch a Welcoming Network. The public-private partnership would offer resources to Afghan, Haitian and Ukrainian families.
"When people have a centralized location where they can come and receive information for help, for services in their native languages, when they communicate with each other, when they actually support each other, that all benefits immigrants, but also benefits American society," said Iryna Mazur, Honorary Consul of Ukraine for Philadelphia.
The U.S. government recently implemented a program called Uniting for Ukraine, which allows Ukrainians to come to the country without a visa. The process is speedy, Mazur said, and many Ukranians are already arriving in the U.S. through the program, including in Philadelphia.
"The biggest challenge [is] access to information, number one, access to community services,  number two, it's access to housing because it's difficult to find an apartment right now. It's a federal issue, but processing time for the immigration forms has a huge backlog," she said.
"So we are hoping that people's applications for employment, for travel authorizations, will be processed quickly and they will be allowed to be productive members of the community to actually work and pay taxes."
Farwa Ahmadi, INSPIRE case manager at Nationalities Services Center, said the city's initiative also will help Afghans who are coming to Philadelphia to escape the Taliban.
"When they left, they had nothing with them. All their valuable items, their money, their possessions, assets, everything was left behind. And there's no way to retrieve that now," she said. "They're dependent on … any support that the city is able to provide for them in many ways, and education, case management, legal assistance, ESL classes."
There's also been an uptick in the number of Haitian immigrants trying to come to the U.S. over the past year to escape political instability and the offsets of natural disasters.
"I hope that there will be more just treatment towards Haitian immigrants and migrants during this time, because we want to uplift all immigrants regardless of where you come from, regardless of your race, your skin color, we all matter," Joseph said.
Though more improvements must be made, Ahmadi said she has been pleased to witness increased acceptance of immigrants, particularly from countries in the Middle East, since she moved to the U.S. as a child after 9/11 when "there wasn't a welcoming presence," she said.
"But the past year, with everything that I've seen, especially at the airport and working with the Office of Immigrant Affairs, they went above and beyond to really assist the arrivals and also make sure that their needs were accommodated … And just the general sentiment has been quite welcoming and a lot more receptive than it was previously. So I do want to show my appreciation for the city of Philadelphia and welcoming the families with such open arms and providing the resources that the families need."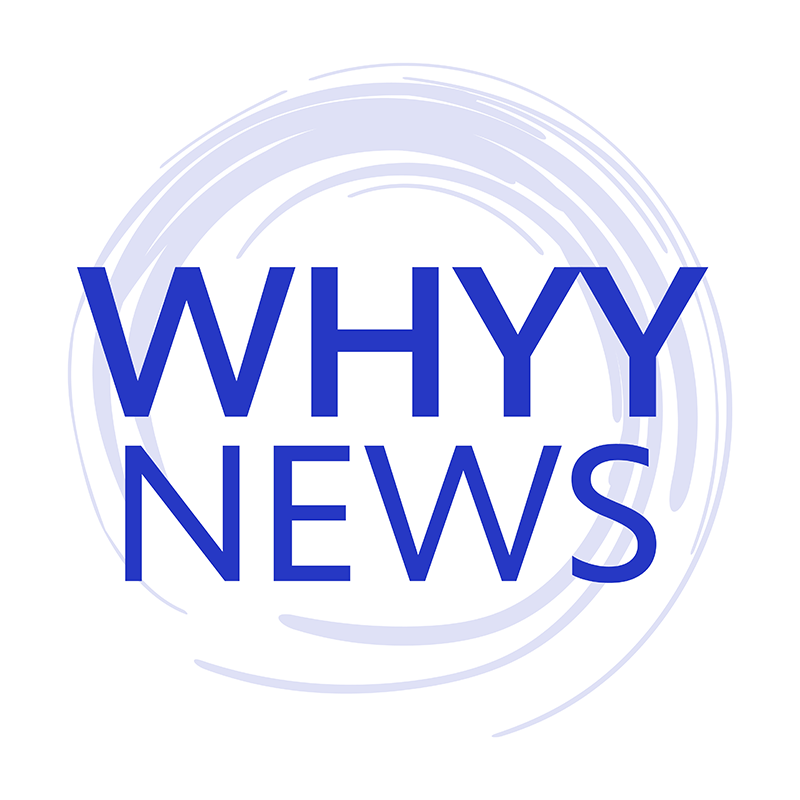 Get daily updates from WHYY News!
WHYY is your source for fact-based, in-depth journalism and information. As a nonprofit organization, we rely on financial support from readers like you. Please give today.