Philly home prices hit a post-Recession high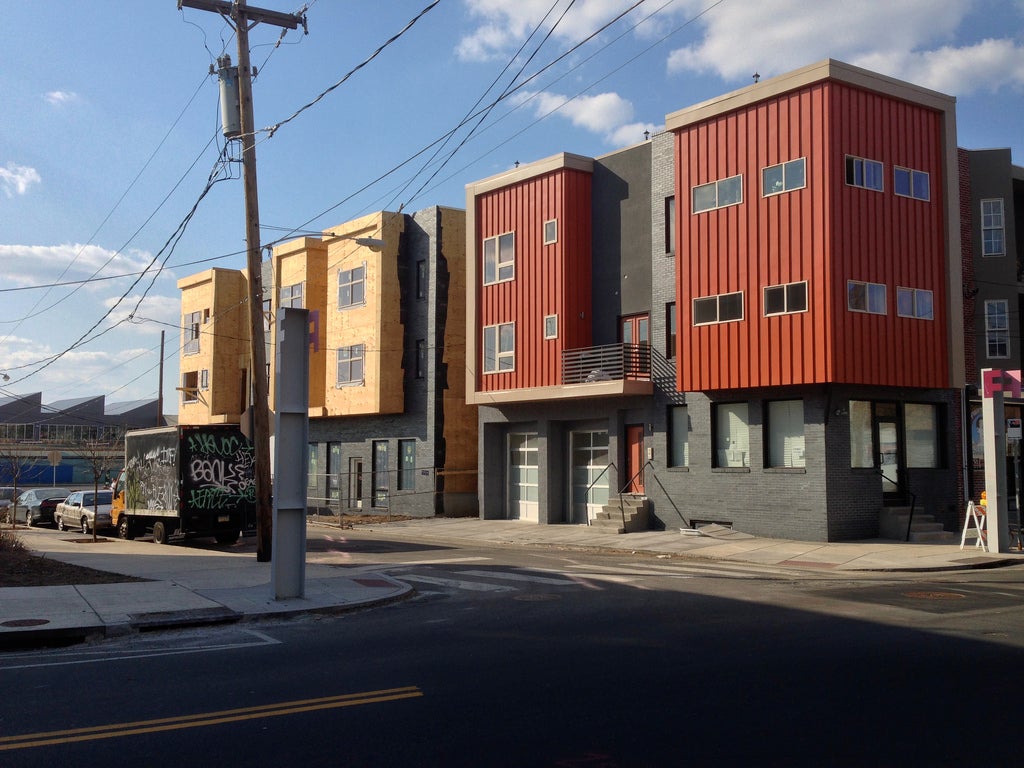 The value of the average Philadelphia home has reached a new all-time high, says economist Kevin Gillen of Drexel's Lindy Institute for Urban Innovation.
The first quarter housing report from Lindy and Meyers Research found the Philly market reaching a new post-recession high, with the typical home increasing in value by 3.9 percent on a seasonally- and quality-adjusted basis.
"The citywide house price index finished the quarter at an all-time high of 473.5, which is above its previous high of 466.9 back at the very peak of the housing bubble in 2007 Q2," Gillen writes.
This is significant because it means the total housing wealth lost in the aftermath of the bubble has now been restored (in the aggregate, though not necessarily for every individual homeowner.) The two most recent quarters were the strongest back-to-back quarters since the last two during the boom year of 2005, with a curiously high sales volume for the usually-sluggish period between fall and winter. Sales volume during the same period the previous year was 28 percent lower.
The city's median sales price jumped to an all-time high of $143,000 in Q1 of 2016, up from just $117,500 a year ago.
Every Philadelphia sub-market saw average prices appreciate, with South Philadelphia leading the pack at 7.4 percent, followed by Kensington/Frankford and North Philadelphia tied at 5.2 percent growth.
The slowest appreciation occurred in West Philadelphia (+0.9%), the Northwest (+1.0%) and University City (+1.3%.)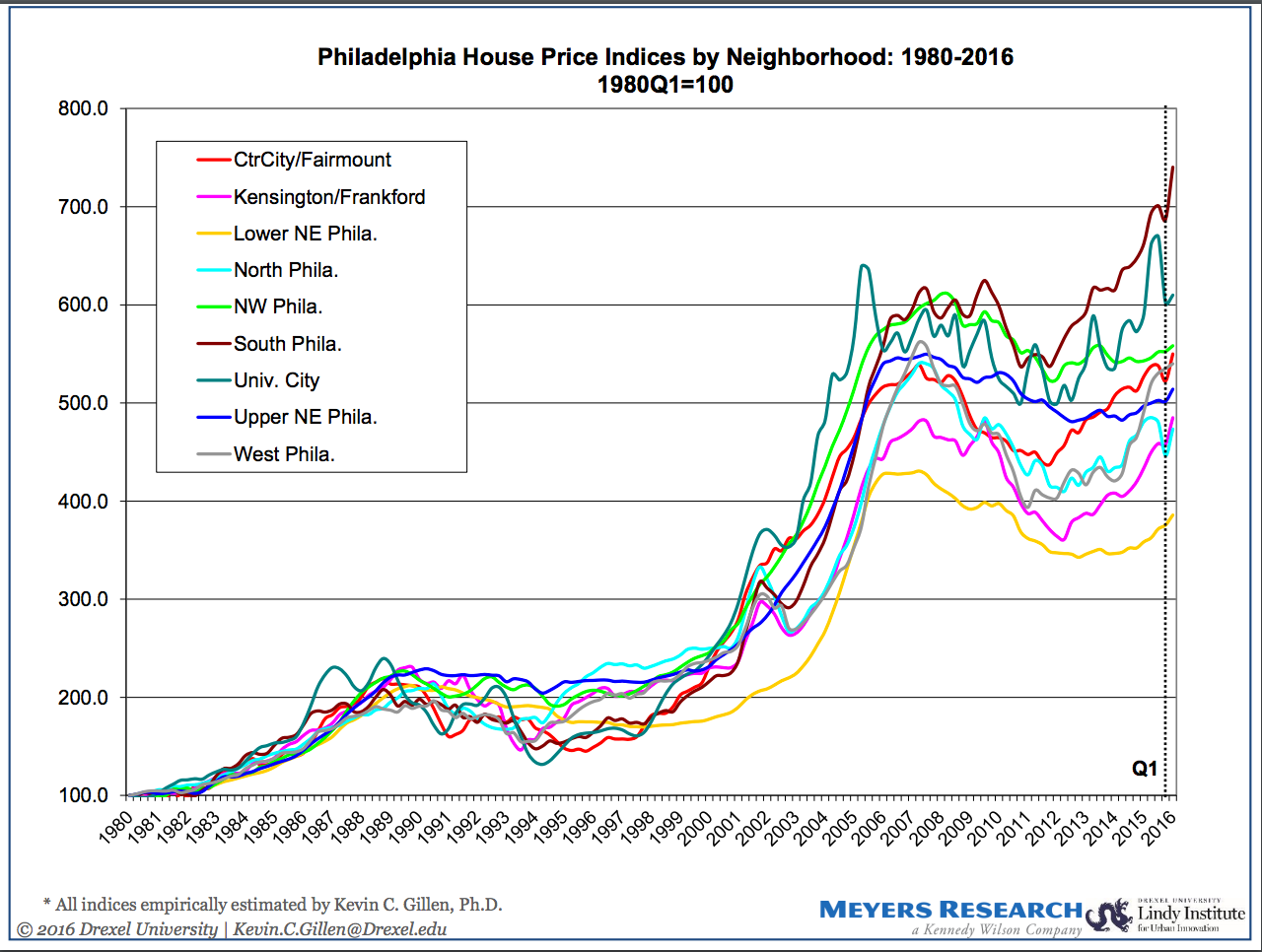 One reason for the higher prices: Inventory is still tight relative to population growth, despite all the recent construction.
The report notes a small gap opening up between estimated population growth just in Center City and total city building permits that's worth monitoring going forward.
The upshot, according to Gillen, is that a recovery in home prices will restore the market to functionality, as more homeowners who were previously underwater on their mortgages finally are in a position to sell.
"The collapse in house prices locked many households (that bought at or near the peak) into their homes, preventing them from being able to sell or relocate," he writes, creating gridlock throughout the market.
"Going forward, [the recovery in prices] should relieve the gridlock and restore the market to a more balanced operational momentum. After 9 years of collapse followed by a sluggish recovery, it's about damn time."