Philly Council passes tougher Airbnb regulations
The new regulations aim to treat the short-term rental industry more like a traditional business and impose rules similar to those that govern conventional hoteliers.
Philadelphia City Council passed new legislation aimed at toughening regulations and improving transparency around short-term rentals, like those found on services like Airbnb or Vrbo.
The measure, introduced by Councilmember Mark Squilla, was modeled off similar legislation in Boston and New York City. It creates a new type of licensing system and imposes other regulations designed to treat short-term rentals more like traditional businesses.
Philadelphia, like other cities, has seen a proliferation of short-term rental operations, both from owner-occupants and professionalized operators who oversee networks of units. Squilla introduced legislation back in February after a spate of nuisance complaints over rentals in his district, from chronic partying to violence. But complex ownership schemes sometimes made it difficult for neighbors to find or hold operators accountable –– something the recently passed legislation aims to change.
"We believe by doing this we will have more control over the bad operators," Squilla said in February. "We want to make sure they're not negatively impacting the communities they're in."
While Philadelphia legalized and imposed tax collections on short-term rentals back in 2015, the prior law only required individuals that rented units for more than 90 days a year to obtain a permit. The new legislation, instead, creates a specialized "limited lodging operators" license that both owner-operators and off-site managers would have to obtain at a cost of $150.
To obtain the specialized license, operators would further be required to pay for a conventional city business license, meet any related zoning requirements, clear code violations, obtain lead paint certifications, and disclose underlying investors and ownership structures, among other stipulations. Scofflaws could face a maximum daily fine of $1,000.
Another component aims to drive out third-party short-term rentals listed independently on free or unregulated services, like Craigslist. All short-term rental operators would be required to use registered "booking agents" –– services like Airbnb itself –– who would in turn have to be licensed by the city.
Earlier, the City Planning Commission endorsed the measure. On Thursday, Ed Grose, from the Greater Philadelphia Hotel Association, praised its passage as a win for traditional hotels. His group views short-term rentals as competitors to hotels that are able to operate with little oversight, and has long pushed for tighter regulation.
"I'm pretty happy. It's not like we're making short-term rentals illegal, we're making them fair," he said. "They need to play by the same rules we're playing by."
Airbnb had lobbied against the bill, but company representatives did not give comment on the bill passage. However, at a Thursday Council session, several short-term rental hosts and others testified against the legislation.
Nick Schmid, a registered nurse who rents out a short-term unit, testified against the bill saying it would make it harder for him to operate a duplex he owns and rents short term as a source of side income.
"The income we receive from guests allows us to pay our mortgage," he said. "It allows tourists to come from out of town and spend money."
Chris Carlone, who operates an "automated housekeeping business" called "Turnify" said his company would be impacted by a decrease in short-term rental business.
"Problem hosts are the target of this bill, but it fails to acknowledge the collateral damage behind the scenes," he said. "When a guest stays in a property locally, my cleaners clean it."
Carlone asked for Council to delay the bill and proposed operators "self-policing" as an alternative solution to nuisance issues.
But some community members said the bill didn't go far enough.
Lew Baum, from the 46th Democratic Ward registered community organization, wanted to see the units driven out of residential areas, linking their presence to rising real estate costs. He praised the bill, but said the legislation would remove an existing city requirement that certain operators obtain a special zoning use permit, a process that allowed RCOs to weigh in.
"It contains good ideas," he said of the legislation. "But if not amended, it will remove this only point for community input."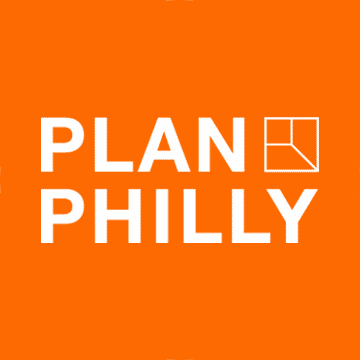 WHYY is your source for fact-based, in-depth journalism and information. As a nonprofit organization, we rely on financial support from readers like you. Please give today.