Chekhov comes in threes as Philly-area theaters present 'Three Sisters' three times
Listen
4:41
An unprecedented sibling rivalry is afoot in the Philadelphia theater world as three production companies stage Chekhov's "Three Sisters" at the same time.
The three simultaneous productions in the same town is a freak coincidence.
The Hedgerow Theatre in Rose Valley, near Swarthmore, is staging a version of "Three Sisters" that stays faithful to Chekhov's script, set in 1900 in a provincial Russian town.
In the second act, as the sisters Olga, Masha, and Irina prepare for a party (that never happens), they even sing in Russian.
Director Harriet Powers has helmed "Three Sisters" before, but she said the play feels more contemporary than ever.
She tapped her phone to pull up a speech given by the Baron Tuzenbach in the first act to make her point.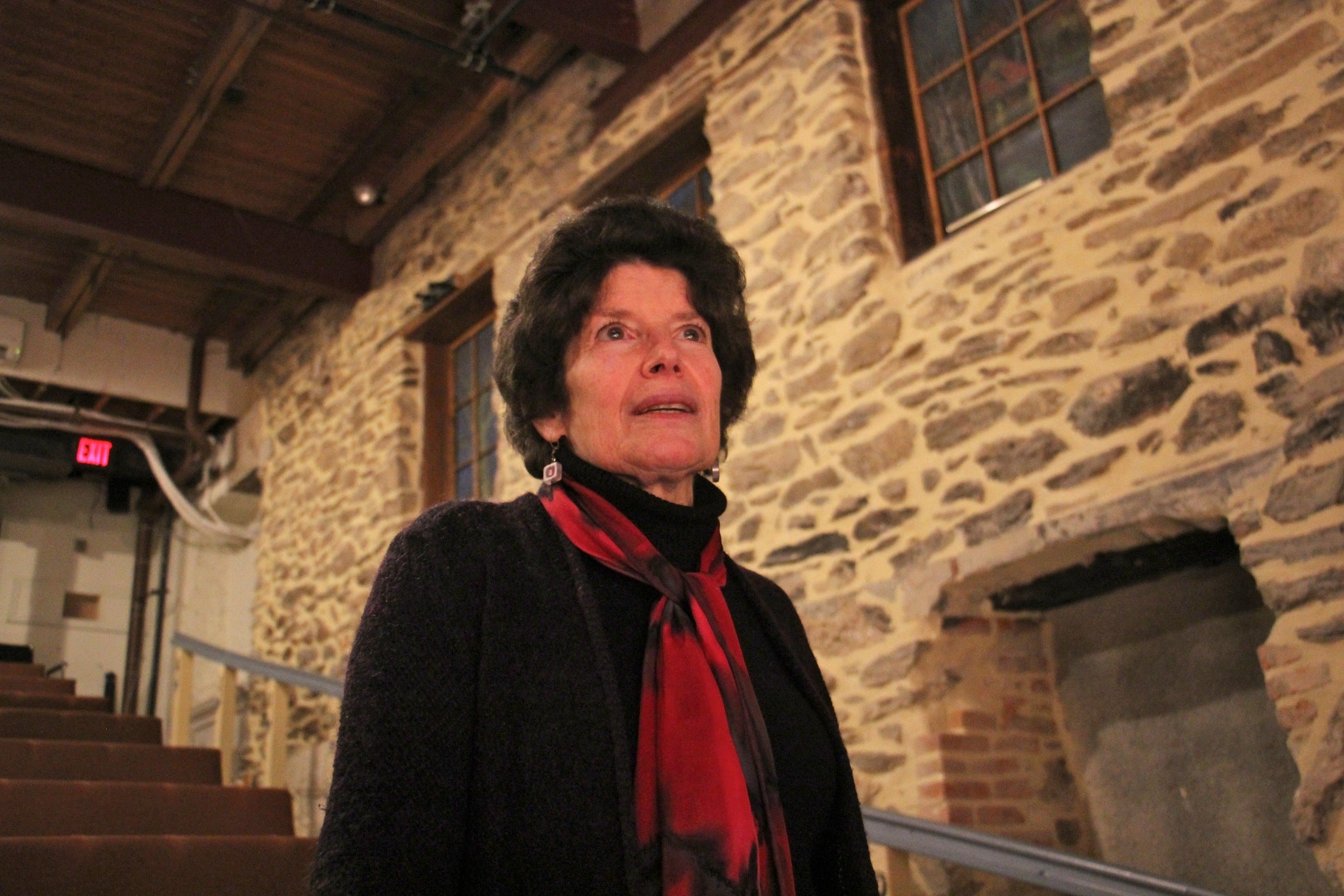 "There's a hurricane on the horizon, gathering speed and force, and soon it will be here," says the baron. "A great and terrible wind."
"It's an extraordinary description, for me, for how we feel right now," said Powers, referring to the political situation with President Trump in the White House. "You know, I lived through Kennedy's assassination and Nixon, and compared to all of it, it feels extremely loaded, scary, rife with possibilities that can go from sheer hell to hopeful change."
No matter what play is on stage, old or new, theater always strives to be about right now. Chekhov was writing about the decline of the Russian aristocracy and a middle-class ennui, a sense of being trapped by fate.
But there's no reason those themes can't be translated to, say, a London cabaret in early 2018 staged by three women who take issue with the preponderance of male dialogue in a play about women, stomping out a rhythm with their feet.
"Tuzenbach makes speeches!"
Stomp!
"Kulygin makes speeches!"
Stomp!
"Andrei makes speeches!"
Stomp!
"Chebutykin makes speeches!"
Stomp!
"How can we find our own voice in this canon that we love, but is not necessarily the friendliest to women?" said Meg Trelease, the director of "Three Sisters" at Curio Theater in West Philadelphia.
Trelease and Curio borrowed this version of "Three Sisters" from the radical theater troupe RashDash, which devised it last year in England. It's a punk feminist reaction to the #MeToo movement of right now and the fall of the Russian aristocracy 100 years ago.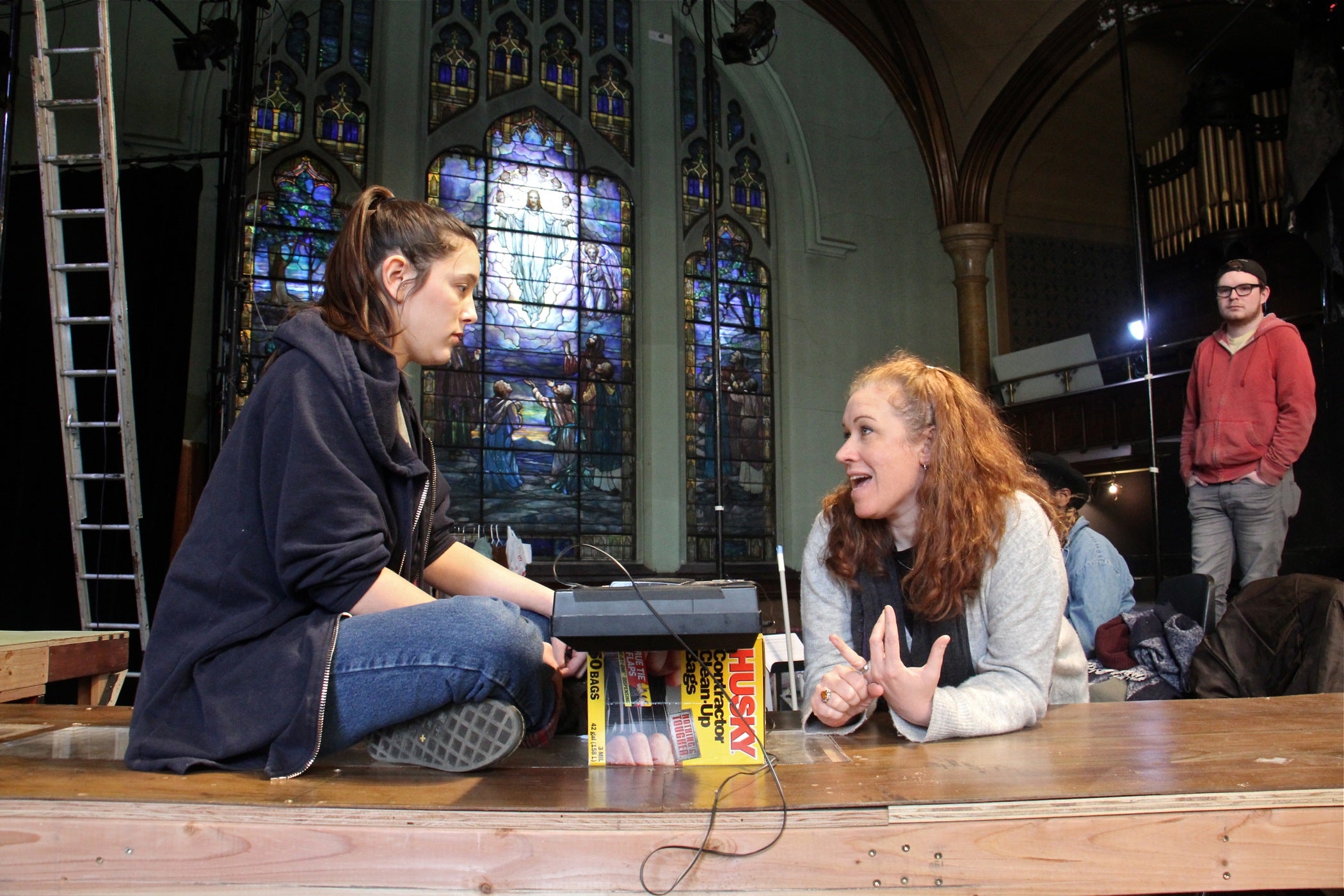 It's also about feeling trapped by a culture constantly bombarding you with information and opinions, while offering few avenues for effective personal expression or political action.
"You have these three women who are in this state of inertia inside their home, while the outer world is on the verge of chaos and change. Which was very true for Russian at the time that Chekhov wrote this play," said Trelease. "You have this feeling that all of these terrible things are happening. What do you tackle first? What can you actually do that would make a difference?"
Trelease and Curio Theater decided to do this adaptation of "Three Sisters" last summer, and had no idea that Hedgerow, 20 miles to the west was planning its classic version of the play, at the exact same time. Neither knew that Brenna Geffers of EgoPo Theater, on the other side of town, was also working on her own production.
"I was, like, 'They're doing what? That's amazing! And they're at the same time!'" said Geffers. "It's something as an artist you dream about — or at least I dream about —  that you're doing a piece of art that is all your own, but is resonating with these other artists who are exploring similar topics."
The version of "Three Sisters" that Geffers put together is actually "Three Sisters Two," a kind of sequel written in South Africa in 1997, when playwright Reza de Wet used Chekhov's characters to tell a story about apartheid.
The play, originally written in Afrikaans, depicts the characters 20 years after Vershinin leaves his mistress Masha for his career in the army.
At EgoPo, Geffers is directing a play layered three times over: retelling de Wet's 1997 South African retelling of Chekhov's 1900 Russian story, in order to say something about what it's like to make theater in Philadelphia in 2019.
"This piece, I think, talks about how we have boundaries and barriers within our theater system," said Geffers. "How we keep certain stories and certain people and certain ideas off the stage, because of our clinging to canon."
"Three Sisters Two" is now running at the Latvian Society on Spring Garden Street. The "Three Sisters" productions at Curio and Hedgerow open this week.
Altogether, they are calling them "Nine Sisters."