Phillies and Flyers and Mexico-Germany, oh my! Transit and parking details for Tuesday night in South Philly
The Sports Complex should be rocking all night, and SEPTA and the PPA have made adjustments to make transit as smooth as possible.
Listen
1:10
From Philly and the Pa. suburbs to South Jersey and Delaware, what would you like WHYY News to cover? Let us know!
Tonight should be a dream Tuesday for Philly sports and soccer fans, but a potential nightmare for drivers and commuters going to and from South Philly.
SEPTA and the Philadelphia Parking Authority will adjust their transit accommodations to help fans get to and from their game of choice and — provided all the home teams win — keep most happy.
First, the Flyers will host its home opener against the Vancouver Canucks at the Wells Fargo Center from 6 p.m., moved back an hour earlier than originally planned.
Next, Mexico will take on Germany at Lincoln Financial Field from 8 p.m., as part of El Tri's U.S. friendly tour.
As if those weren't enough, next on deck at 8:07, the Phillies will start game 2 of the NLCS against the Arizona Diamondbacks at Citizens Bank Park.
While Mexico-Germany is the odd one out in terms of local representation — the match is the second half of Mexico's U.S. tour — the turnout should still feel like a packed home game for El Tri. Mexico's prior game against Ghana on Saturday drew in a 60,963 attendance at Charlotte's Bank of America Stadium, about 14,000 shy of full capacity.
Mexico head coach Jaime "Jimmy" Lozano said through a translator that he was looking forward to the atmosphere that will come from Mexico and Germany supporters converging for the first time since the two teams played in the 2018 FIFA World Cup in Russia.
All three game locations have advised that fans arrive early for parking and encouraged them to take public transportation and allow for extra travel time. Parking lots at the Sports Complex open at 3 p.m.
SEPTA will be offering free rides on the Broad Street Line to and from NRG Station, starting from 5 p.m. until the last train of the night.
An express service will be added starting from 6:28 p.m., with five trains running every 10 minutes from Fern Rock Station to NRG Station.
PPA will provide free citywide kiosk parking from 5 p.m. until 7 a.m. Wednesday. Parking at all PPA Regional Rail lots along SEPTA's lines will also be free from 5.
The following Center City garages will offer a flat $5 rate after 5, for a 24-hour period. Customers will need to pay for their tickets at the PPA Management Office in each garage to get the discounted rate.
AutoPark at Independence Mall (5th and Market streets)
AutoPark at the Fashion District (10th and Filbert streets)
AutoPark at Old City (2nd and Sansom streets)
Parkade on 8th (801 Filbert Street)
Currently the underperforming franchise among Philly's major league sports, the Flyers will be looking to bounce back from a 5-2 loss on the road to the Senators. There will be a block party at 3 p.m. in Lot E of the Wells Fargo Center, for those who purchased tickets to the game.
Meanwhile, the soccer match at the Linc will see see two international powerhouses with relatively new head head coaches in charge — Lozano was given the full-time role in August, while Julian Nagelsmann will be managing his second Germany game since his appointment in September — as the venue continues to build its soccer venue status before the 2026 FIFA World Cup.
There will be a pre-match fan zone from 5 p.m. until half time of the match at Lincoln Financial Field's Pepsi Plaza, which will have games and sponsor booths.
The Phillies will definitely have the most at stake, as the team will try to double its lead against the Diamondbacks, after holding off a late rally-attempt Monday night.
If all venues get close to their respective capacities — along with every other attraction in the sports complex on a game night — it's a safe bet that the area should expect well over 100,000 sports fans over the course of the night.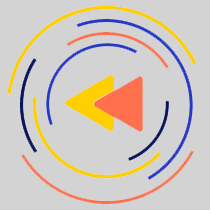 Saturdays just got more interesting.
WHYY is your source for fact-based, in-depth journalism and information. As a nonprofit organization, we rely on financial support from readers like you. Please give today.