What to know ahead of Philadelphia Phillies home opener against the Cincinnati Reds
New food and a gigantic new videoboard are just some of the things fans can expect at the home opener.
This story originally appeared on 6abc.
It is the day we've been waiting for: the Philadelphia Phillies home opener against the Cincinnati Reds!
The game, originally scheduled for Thursday, will get underway at 3:05 p.m.
New food and a gigantic new videoboard are just some of the things fans can expect at the home opener.
Here's everything you should know ahead of first pitch:
When do gates open?
All gates will open at 12:35 p.m. Pregame festivities will begin at approximately 2:15 p.m.
What about parking?
Tickets and parking (if applicable) for the April 6 game will be valid for admission on April 7.
SEPTA running extra service
SEPTA is helping baseball fans slide into Citizens Bank Park with extra service on the Broad Street Line.
SEPTA will have extra trains on deck to supplement regular service to NRG Station with four express trains leaving Fern Rock Transportation Center at 1:40 p.m.; 1:50 p.m.; 2 p.m. and 2:10 p.m. for the 3:05 p.m. start.
State-of-the-art PhanaVision is large!
The Phillies unveiled their new state-of-the-art Phanavision scoreboard. It's 77% larger than the old one. It's 152 feet wide by 86 feet tall — the third largest in the MLB.
"This new scoreboard got me pumped when they were playing the bass and it was real loud," said former Phillies manager Charlie Manuel. "I can't imagine once they fill this ballpark up on Opening Day and they turn this music up, and that noise, it's gonna be unreal."
New food options
Seasons Inning Stretch: For the 2023 season, Aramark Sports + Entertainment will debut Seasons Inning Stretch (#SeasonsInningStretch), a limited-time, seasonally inspired food and beverage program that will bring new, elevated tastes to the ballpark menu in the spring, summer and fall. To start the season, Citizens Bank Park will offer a Jerk Chicken Sandwich featuring pulled jerk chicken served on a brioche roll with pickle slaw and fried plantains. (Section 143)
Coca-Cola Corner: The Phillies, Aramark Sports + Entertainment, Coca-Cola, and Liberty Coca-Cola Beverages are partnering this season to launch Coca-Cola Corner. As part of the initiative, Coca-Cola Corner will showcase seven Philadelphia-area restaurants during each Phillies series. The restaurants will feature one of their well-known menu items paired with the perfect Coca-Cola beverage. Plus, 5% of all purchases of these items will benefit Philabundance to help fight food insecurity.
New concessions offerings and local partnerships
1883 Burger Co: A nod to the year the Phillies were founded, this stand will serve up fresh, never-frozen burgers, chicken tenders, jumbo Phillies Franks and Boardwalk Fries. (Sections 109 & 207)
Federal Donuts Chicken Tenders: Crispy, hand-battered chicken tenders served with an Everything Rooster dipping sauce. (Federal Donuts)
Greens & Grains: The local restaurant chain will serve plant-based, fast, and fresh food options. (Section 125)
Manco and Manco: This Ocean City boardwalk fan favorite will be expanding to additional locations and offered at Pass and Stow, Miller Lite Liberty Landing and Section 137
Mexican Street Popcorn: Tossed in-house with tajin spice, lime and cotija cheese. (Pass and Stow)
Miso Couscous: Available in premium suites, this vegetarian dish is accompanied by roasted baby eggplant, broccolini and romesco.
P.J. Whelihan's Cheesesteak Egg Rolls: A duo of golden fried egg rolls stuffed with Philly's finest shaved steak & melted American cheese. Served with sriracha ketchup. (Ashburn Alley)
South Philly Disco Fries: Roast pork, melted sharp provolone cheese, broccoli rabe, and roasted red peppers. (Pass and Stow)
Uncle Charlie's Steaks: Named after 2008 World Series champion Charlie Manuel, this new area will feature classic, Philly-style cheesesteaks on freshly baked Liscio's Bakery seeded rolls served with Herr's kettle chips. Be on the lookout for Manuel, who will be making guest appearances throughout the season. (Section 109)
New fan screening process
Fans will now be able to walk right through the entrance gates without having to stop to open bags or be checked individually as they enter the ballpark. This new feature is thanks to Evolv Technology, which will be partnering with the Phillies to use a powerful technology with artificial intelligence to provide safer, more accurate threat detection at unprecedented volume and speed.
New Uber RideShare lot
Starting on April 20, Uber will be providing a RideShare in Lot T for all Citizens Bank Park and Wells Fargo Center events. Fans should exit the Third Base Gate and walk along Pattison Avenue toward Broad Street to enter the lot and request a vehicle, which will meet each rider in the designated area. The lot will also include an Uber-branded lounge with seating and a charging station.
2023 theme nights and promotions
Here's a full list of promotions and theme nights for the season.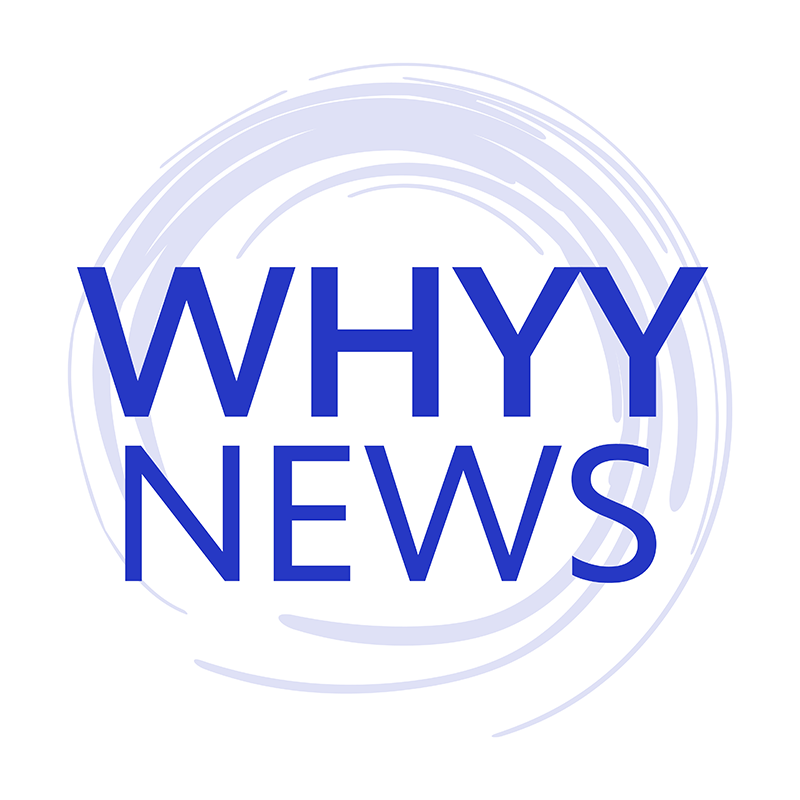 Get daily updates from WHYY News!
WHYY is your source for fact-based, in-depth journalism and information. As a nonprofit organization, we rely on financial support from readers like you. Please give today.