Philadelphia Parking Authority picks Bucks lawmaker as executive director
The Philadelphia Parking Authority named state Rep. Scott Petri as its new executive director on Friday.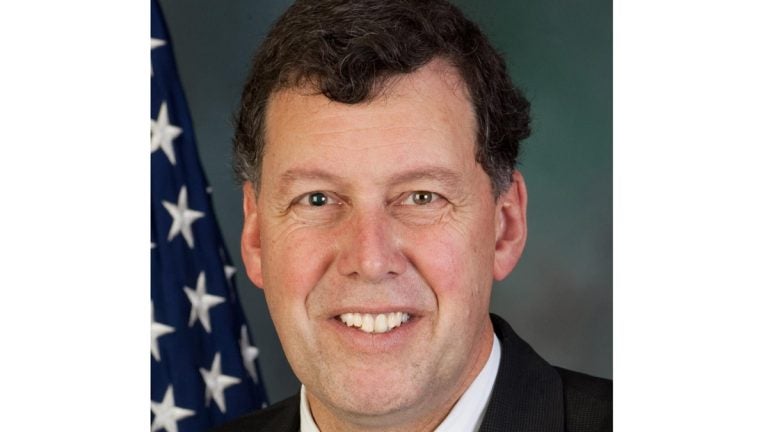 The Philadelphia Parking Authority named state Rep. Scott Petri as its new executive director on Friday.
"Scott Petri brings years of public services and a wide breadth of knowledge and experience," said PPA Chairman Joe Ashdale in a press release. "Scott has the necessary skills, temperament and leadership abilities to move this agency forward."
Petri's appointment comes more than a year after Vince Fenerty, the former executive director, resigned amid sexual harassment allegations. Since then, Clarena Tolson has served as interim executive director.
The Republican state representative is also joining PPA's executive team after Eugene DePasquale, Pennsylvania's auditor general, published a report that called for the entire PPA board to resign and a review of whether criminal charges are necessary.
Petri currently represents Pennsylvania's 178th District, which includes parts of Bucks County like New Hope, Northampton Township, Solebury Township, Upper Makefield Township and Wrightstown Township. He was formerly the chairman of the state's Urban Affairs and Ethics Committee and the vice chair of the Appropriations Committee.
Petri said he's read the auditor general's report "cover to cover" and wants to institute more transparency in PPA's actions. He cited his background on the House ethics committee as one of the reasons he was chosen as executive director.
"I intend to review each and every new policy or procedure to ensure that the operations are run with the best practices and the highest ethical standards," Petri said.
He said he doesn't think his Republican party affiliation had much to do with his selection and that it "never came up" during his discussions or interviews. While it's in Philadelphia, a city dominated by Democrats, the PPA was chartered by the state and traditionally has been a Republican bastion.
"I know they spent 15 months searching and doing their due diligence, so I think the point more was that they continually got feedback that this is a quality person — and I don't say that braggadociously — that will do the right things and that's what they wanted."
Petri said the PPA will be the largest organization he's ever managed. Prior to becoming state representative, Petri ran two small law firms in Pennsylvania.
Auditor General DePasquale also called for the city to resume control of the authority and told City Council members last week that his audit shows the School District of Philadelphia missed out on $77.9 million in funding over five years due to PPA's mismanagement. The authority is required to send a portion of its net revenues from on-street parking fines and fees for the school district's budget.
"It is clear from my audits that the PPA board of directors was like an absentee landlord when it came to running the actual operations of the parking authority," DePasquale said.
The PPA board also approved the hiring of Vincent Thomas as deputy executive director for off-street parking. He'll oversee the authority's parking garages and lots, airport parking operation, and engineering and design initiatives.
Tolson, who wanted to keep the job as executive director, will continue her work with PPA as deputy executive director for strategic planning and public engagement. She will focus on employee training.
Petri will begin his role as executive director on Jan. 2, 2018.
"I'm very thankful that the board had confidence in me and that I can assure people that we are going to mandate the highest standards of ethics and best practices," Petri said. "We are going to be as efficient as we can and try to drive as much money back to the taxpayers currently."
"In the end, we really want what every visitor or business person wants," Petri added. "We want clean, safe, and efficient operations so that people can conduct their normal lives without interruption and without concern."
WHYY is your source for fact-based, in-depth journalism and information. As a nonprofit organization, we rely on financial support from readers like you. Please give today.