At the Philadelphia Flower Show, display gardens bloom
The show's theme, "The Garden Electric," is intended to conjure the "spark of joy while giving or receiving flowers."
Upon entering the Philadelphia Flower Show space at the Pennsylvania Convention Center last week, I was entranced by a forest of stunning orchids suspended from the ceiling above the color-changing entrance garden. The display, titled "FLORASTRUCK," greeted visitors back indoors after two pandemic years at the city's FDR Park.
The nine-day event, billed as the world's oldest and largest indoor garden show, typically draws some 250,000 attendees from around the globe.
This year, the show's display gardens are arranged in a winding promenade that allows for leisurely, self-guided meandering. The new layout, meant to mimic an outdoor stroll, beckons visitors to enter displays and participate in immersive, 360-degree "floral scapes," some as large as 2,900 square feet.
The show's theme, "The Garden Electric," is intended to conjure the "spark of joy while giving or receiving flowers," according to The Pennsylvania Horticultural Society, which organizes the annual event. The concept of that spark served as inspiration for this year's roughly three dozen exhibits — the most in the show's 195-year history — created by designers of diverse backgrounds and specialties.
Among them, "Eye Candy," presented by Schaffer Designs of Philadelphia, evokes the colors and scents of sweets, as mannequins with flowers where their heads should be and a giant, pink petal-frosted doughnut are among the confections glowing under neon lights.
"In Search of Peace," by Treeline Designz of Portland, Oregon, tells the story of a woman attempting to calm her horror-stricken grandchildren living in war-torn Ukraine with the tale of a peace fairy who lives in a nearby forest. A pyramid reminiscent of a Rubik's cube towers at the edge of the exhibit, which guides visitors through a curvy walkway lined with locally grown trees and plants.
The "Brain Forest" exhibit by Jennifer Designs of New Jersey is a glowing, bare-branched tree with exposed roots atop a flower-adorned brain that you can enter and explore. Don't question it; just enjoy the adventure.
Black Girl Florists network designed a panoramic vista featuring three sideways barrels spilling separate bright pink, orange and purple flower streams downhill toward a 10-foot tree, under which they become intermingled to form a mixed-flower bed. The display is symbolic of the unity of the network's individual members. And "Studio Exotica," a disco-inspired display presented by Ill Exotics of Philadelphia, is a horticultural nightclub with dancers, a DJ and a bartender decked out in flowers and tropical plants.
As I took notes and photos during the press and member preview, my companion attended a make-and-take "potting party" hosted by Grammys' designer Tu Bloom. She created a lovely arrangement of Pericallis "Senetti Violet," Tradescantia "Pink Panther" and Peperomia "Schumi Red" planted in a fabric grow pot. If you'd like to elevate your show experience, additional artisan-led, hands-on activities, such as making a fresh floral crown, candle or floral handbag, also are scheduled throughout the show.
Other add-on options include the "Flowers After Hours" masquerade party, guided show tours, early-morning photography tours, "Design + Dine" craft sessions and an immersive butterfly display. All activities tickets are sold separately from show admission.
The Kids Cocoon hosts free children's programming every day. Family Frolic Day, which will include music and hands-on activities tailored for young families, will be held on Sunday, March 12.
Fido Friday welcomes ticketholders' leashed dogs on March 10 from 5-8 p.m.
And, of course, there's the juried portion of the show, in which hundreds of growers compete for prestigious blue-ribbon awards in various botanical categories. New categories this year include citrus, forced-cut branches and an invitational contest for floral design. Stroll through the "PHS Hamilton Horticourt" section in the center of the floor to inspect the entries up close.
I'd be lying if I said the vendor Marketplace and new "shop-local" Maker's Market sections weren't just as enjoyable as the floral displays. With more than 200 booths selling flowers, gardening gear, seeds, artwork, home goods, jewelry, food, and clothing, let's just say my credit card got as much of a workout as my legs did.
The show runs daily through March 12. Visit phsonline.org for more information and tickets. ___
Jessica Damiano writes regular gardening columns for The Associated Press. She publishes the award-winning Weekly Dirt Newsletter. Sign up here for weekly gardening tips and advice.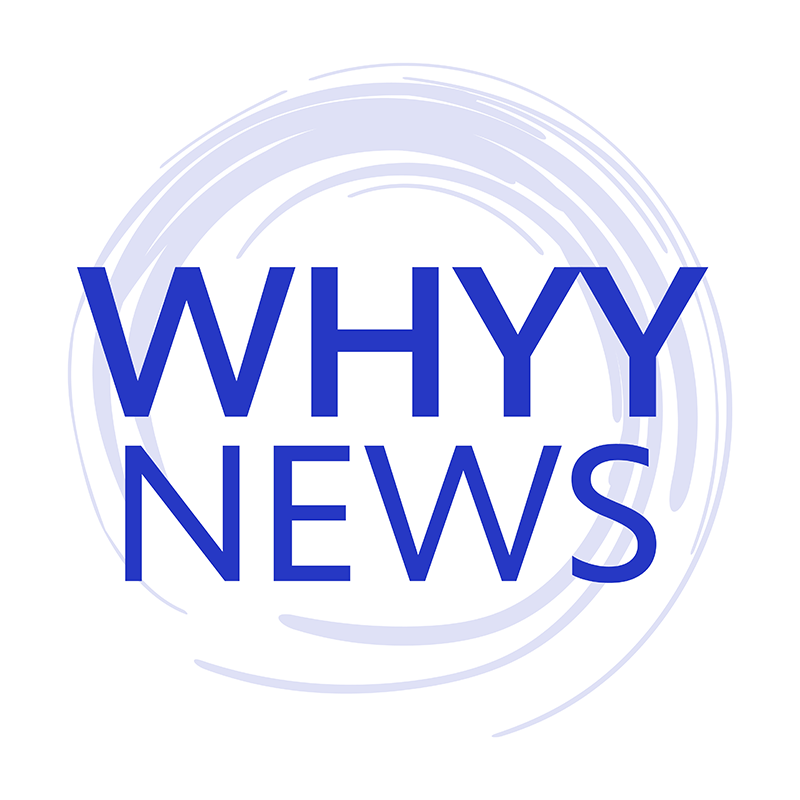 Get daily updates from WHYY News!
WHYY is your source for fact-based, in-depth journalism and information. As a nonprofit organization, we rely on financial support from readers like you. Please give today.