PECO proposes electric rate hike that would increase residential bills by nearly 10%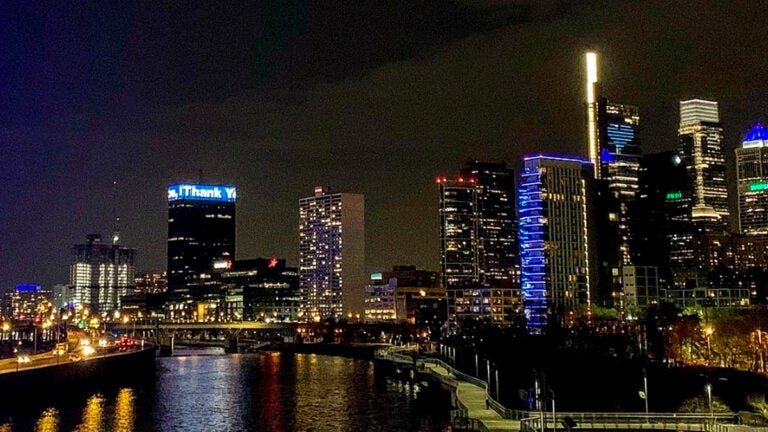 PECO, Pennsylvania's largest gas and electric utility provider, is asking to hike electricity rates in order to make its infrastructure more resilient to extreme weather.
Under a proposal before the Pennsylvania Public Utility Commission (PUC), the southeastern Pennsylvania utility provider would increase the monthly bill for a residential customer by about 9.65% — an increase of $9.68 for a typical residential account. Small business customers would see an increase of about 5.49%. The change would bring in an additional $246 million per year.
"As we remain committed to delivering safe and reliable energy service for our customers across southeastern Pennsylvania, this filing serves as an investment to enhance the resiliency and reliability of our electric service," said PECO President and CEO Mike Innocenzo, in a statement from the company.
PECO's 1.6 million electricity customers in the southeastern part of the state would feel the increase.
As a part of its plan, the company proposes spending $1.5 million to increase the number of charging stations for electric vehicles. Another $3.7 million in bill relief would help individuals and businesses struggling with the economic shocks of the coronavirus pandemic.
That's far below the amount customers currently owe the electricity provider.
Protections put in place to keep people from losing service during the current economic downturn mean that rate-payers have racked up millions in back bills. Annual winter moratoria, combined with a special moratorium during the height of the pandemic, means that many customers unable to pay their bills have not had to worry about shutoffs.
That changed on April 1, when the PUC allowed utilities to restart terminations, with some additional protections in place.
More than 132,000 residential PECO customers face possible shut-offs for non-payment, according to numbers reported to the state utility commission. The debt that overdue residential accounts carry has ballooned by nearly $71 million in the last year, to a total of $150.5 million. Business customers owe another $39.7 million.
In its filing, the utility company said it needed to raise rates to keep pace with planned investments currently underway, to the tune of $3.1 billion. It is not clear from the filing summaries to what extent the need to raise rates is driven by pandemic-related non-payments.
"Without the requested rate relief, PECO's financial results would deteriorate even further in 2022 and thereafter," wrote the company's lawyers, in a statement about reasons for the proposed increase. "This would jeopardize the Company's ability to appropriately invest in the infrastructure needed to maintain and improve its safety, reliability and customer-service levels."
When a utility company asks to increase rates, the PUC must examine the request and may hold hearings. Customers can weigh in during public hearings on the proposal or file a complaint, per Pennsylvania law. The company must prove that the rates it wants are reasonable. While the rate increase is proposed for May 2021, PECO's filings indicate it would likely not get through the process and be able to charge more until Jan. 1, 2022.
To find out how the rate increase would change your bill, call 1-800-494-4000.
PECO's last increase took effect on Jan. 1, 2019.

WHYY is one of over 20 news organizations producing Broke in Philly, a collaborative reporting project on solutions to poverty and the city's push towards economic justice. Follow us at @BrokeInPhilly.
Get more Pennsylvania stories that matter
WHYY is your source for fact-based, in-depth journalism and information. As a nonprofit organization, we rely on financial support from readers like you. Please give today.