PCPC cool to tall waterfront developments | new zoning code in effect | Royal for sale | Mantua group sues Blackwell | book nook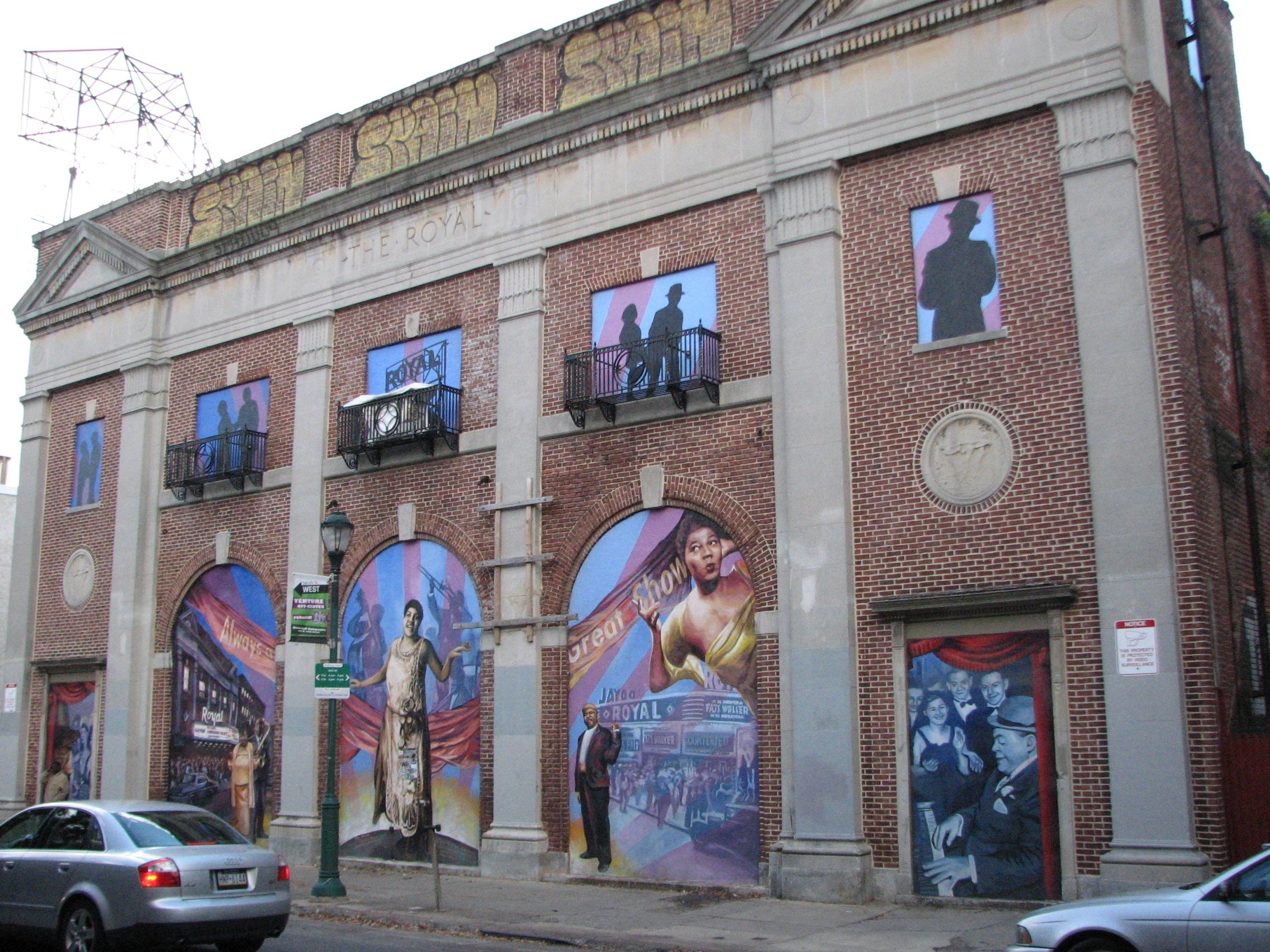 Waterfront Renaissance Associates wants to build four towers at Spring Garden and Columbus Boulevard, two at 426 feet and two at 227 feet tall, and showed their plans to the Planning Commission yesterday. PlanPhilly's Kellie Patrick Gates reports that despite the plan's promised 90,000 square feet of ground-floor retail, public open space, and green design features, commissioners and waterfront advocates took issue with the proposed tower heights (at minimum, more than two times the 100-foot limit in the waterfront Master Plan). "There is virtually no compatibility, or any areas of congruence, between this project as proposed and the recommendations of the Master Plan for the Central Delaware," said Delaware River Waterfront Corporation's Tom Corcoran.
Height was also the issue for the Planning Commission when it came to developer Louis Cicalese's plans for Pier 34 and 35 South. Kellie Patrick Gates reports that commissioners said they wouldn't approve Ensemble Real Estate proposed residential development at 735 S. Columbus Blvd unless the developers could provide more public benefit in exchange for their request to build a 180-foot tall tower.
In an Inquirer opinion piece today Alan Greenberger, deputy mayor for economic development and Planning Commission chair, writes that the new zoning code that goes into effect today is "simple, smart, and fair." The new code is intended to be a more flexible, lasting framework that should require fewer special exceptions. "It will produce a much fairer development process, treating all communities, neighborhoods, and developments the same."
The Royal Theater is for sale, reports Naked Philly. Current owner, Kenny Gamble's Universal Companies, has neglected the deteriorating, historic theater on South Street West for more than a decade since purchasing it from the Preservation Alliance for $300,000. Universal is open to offers, but apparently $3.2 million wasn't enough to persuade them. Holy smokes is right.
The feud between Mantua Community Planners and Councilwoman Jannie Blackwell (who backs Mantua Community Improvement Committee) is heading to federal court. The Daily News reports that a suit brought by Mantua Community Planers "alleges Blackwell is trying to silence them while backing the Mantua Community Improvement Committee as the leader among Mantua organizations," and claims $420,000 in lost property after the group was shut out of offices it had used rent-free in a rec center since the 1970s.
Philebrity is smitten with this little book nook on N. 2nd Street in Old City. We are too!
The Buzz is Eyes on the Street's morning news digest. Have a tip? Send it along.