Paper, not plastic: Sustainable alternatives expanding at Jersey Shore restaurants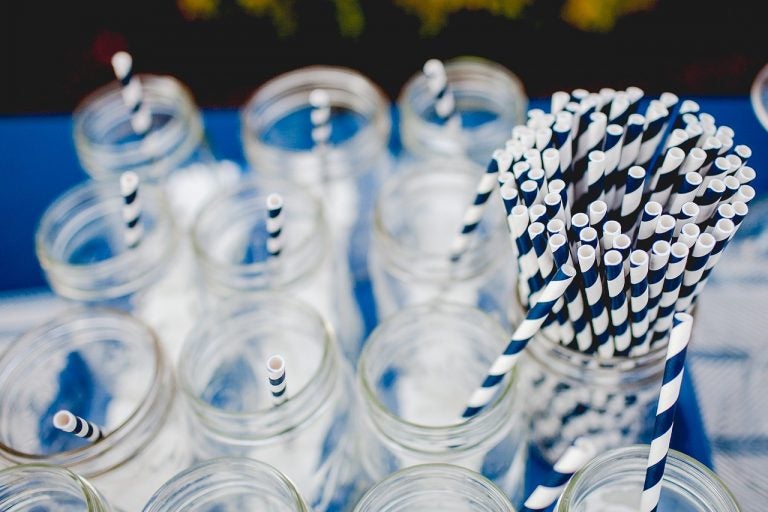 An international environmental organization's movement to encourage more bars and restaurants to use less plastic is growing at the Jersey Shore.
The Surfrider Foundation published a list, dubbed "Ocean Friendly Restaurants," that aims to create awareness of environmentally conscious restaurants because "researchers estimate there are now over 5.25 trillion pieces of plastic in the ocean with the number continuing to grow every day."
An "ocean friendly" restaurant must offer proper recycling practices, must not expand polystyrene (styrofoam) use, provide reusable tableware for on-site dining, only disposable utensils for takeout food upon request, and not offer plastic bags for takeout or to-go orders.
At the Shore, the organization's website lists four restaurants meeting the criteria including Russell & Bette's in Rumson, Pop's Garage in Asbury Park, Main Street Kitchen in Manasquan, and Labrador Lounge in Lavallette.
Another one will soon be coming to that list.
Earlier this month, The Old Causeway Steak & Oyster House in Manahawkin announced that it "has done away with plastic straws."
"We're meeting the criteria set up by Surfrider Foundation's Ocean Friendly Restaurants program, and reducing our non-biodegreable waste," a restaurant spokesperson posted on Facebook. "Hell, we're already recycling all of our oyster shells!"
A compliant "Ocean Friendly Restaurant" must also meet three of the following criteria:
Plastic straws are provided only upon request.
No beverages sold in plastic bottles.
Discount is offered for customers with reusable cup, mug, bag, etc.
Vegetarian/vegan food options are offered on a regular basis; and/or all seafood must be a "Best Choice" or "Good Alternative" as defined by Seafood Watch or certified as sustainable.
Water conservation efforts, such as low-flow faucets and toilets, are implemented.
Energy efficiency efforts such as LED lighting and Energy Star appliances, are in place.
Disposable plastics continue to be the most commonly found item on New Jersey beaches. In 2017, they represented the majority of the total waste found during Clean Ocean Action's beach sweep events.