Painting can be frightening, so one Delaware artist revels in touch of glass
Artist Deborah Johnson finds painting to be scary and intimidating, but when working with glass, she knows just what to do. 
Artist Deborah Johnson finds painting to be scary and intimidating, but when working with glass, she knows just what to do.
Johnson works in a variety of media — including glass, fiber and occasionally clay. But painting is scary for her. "Facing a big blank sheet of expensive watercolor paper or a linen board, it just feels so intimidating," she said.
"I feel it's way more intimidating than glass because, with glass, I know what my approach is going to be."
Ironically, Johnson began by painting murals in Texas. Her husband is in the Air Force and they moved to Seattle where she started working in glass. "I had the kiln, it was a natural segue to move to glass."
Perhaps one of the reasons she was attracted to glass was the intensity of the color.
"I am really drawn to intense color," Johnson said. Those intense colors shine through in her work. Sea creatures and landscapes, faces, even fairy tales and mythology have all been subjects of Johnson's work.
Johnson's said her work tends to be narrative. Her granddaughters like stories, but she said that, especially in mythology, the stories women can be "a little troubling … the endings are not as happy as you would like them to be."
So Johnson changes the narrative. "I give them different endings and so, when I'm doing my pieces, I have that in mind … I give the stories that I'm telling a better ending."
To create all of this imagery, Johnson uses finely ground glass powder and basically paints it onto another piece of glass, building up the layers.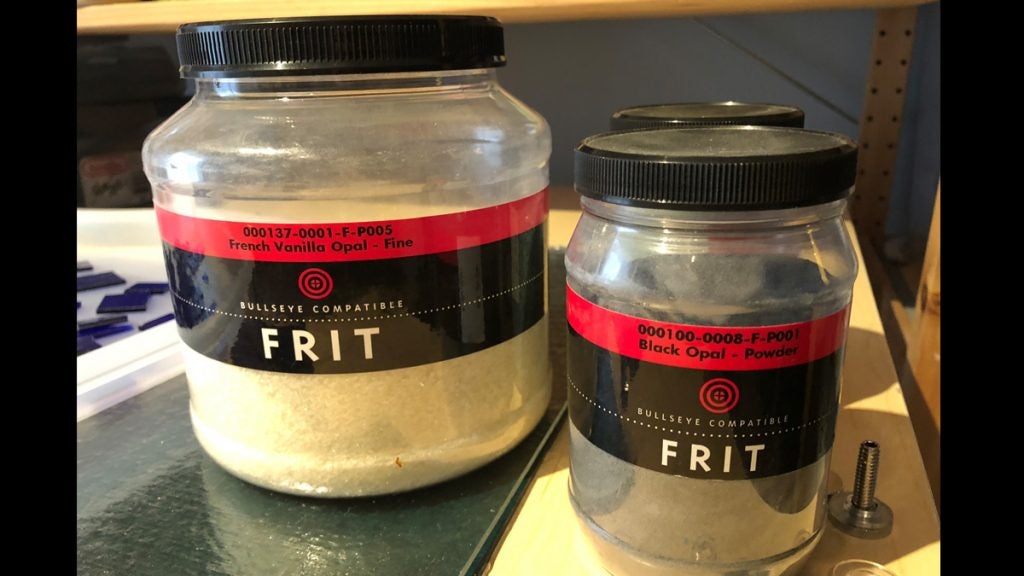 She uses the chemical reactions of the glass when it is in the kiln "to get shading and shades of gray."
Applying heat to the glass results in different colors. It's those chemical changes, those changes in color, that Johnson exploits in her pieces.
Once she's finished painting these pieces, they go into the kiln — and that process becomes almost an art form itself. It involves a lot of math and figuring out "what the best firing schedule is going to be."
"Some of my pieces have 75 hours of kiln time, and since I have a home studio, I'm telling the family the kiln is on! No dryer, no oven!"
Johnson said she does a lot of hoping and praying that she gets the kiln process right. "Because you might have several hundred dollars or more of glass in the kiln, and you want to open it and have a success."
But finding that success can be a struggle for any artist, and Johnson is no different. But she said that struggle can drive her.
"I think the fun part is the struggle, that's what keeps you engaged," she said. "If you could just do everything than where would the fun in that be."
In the end, like most artists and craftspeople, Johnson creates not to collect her own work, but to get it into the hands and homes of someone else. "I'm always happy when my work touches someone enough that they're willing to add it to their collection and live with it every day," she said.
To see her vision from beginning to completion keeps her going. And sometimes she even surprises herself with how something turns out. "It's very exciting when something's better than you expected. It feels powerful."
WHYY is your source for fact-based, in-depth journalism and information. As a nonprofit organization, we rely on financial support from readers like you. Please give today.